Reviewing Latest WPT Results from UK to Montreal
By
November 19th, 2019 | Last updated on March 14th, 2021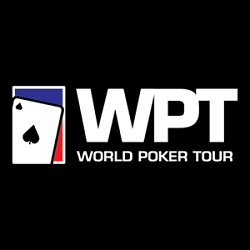 Season XVIII of the World Poker Tour kicked off in late July and runs through the spring of 2020. The last tournament on the schedule is WPT Choctaw in mid-May, but there will likely be some season-ending events that have yet to be announced.
The first event on the main tour this season was the WPT Gardens Poker Festival, which was followed more than a month later by the WPT Legends of Poker, the WPT Borgata Poker Open, and WPT Maryland at Live! Casino.
–WPT Gardens Poker Festival:  Roger Teska ($368,475)
–WPT Legends of Poker:  Aaron Van Blarcum ($474,390)
–WPT Borgata Poker Open:  Donald Maloney ($616,186)
–WPT Maryland at Live! Casino:  Nitis Udornpim ($319,415)
Also in September, the WPT Asia Swing hosted events in Vietnam, Japan, and South Korea in a whirlwind trio of tournament series throughout the region.
As it so happened, there were then three events on the WPT main tour that happened in October.
Simon Brandstrom Wins WPT UK
This event took place at Dusk Till Dawn Poker & Casino in Nottingham, UK. The Main Event got underway on October 2 with a $3,300 buy-in and a $1.5 million guarantee.
In conjunction with PartyPoker, which offered two online starting flights, the WPT UK Main Event also offered two live starting flights on October 2-3. When all of the registrations were tallied, there were 690 entries and a resulting $2,007,900 prize pool.
Day 2 joined all of the surviving players and whittled that field down toward the money bubble. At the very end of the night, Eoghan O'Dea did bubble the tournament, and the final 87 players were guaranteed at least $6K. Paul Siddle led the pack, but a man named Simon Brandstrom was eighth on the leaderboard.
On Day 3, Paul Newey busted in 10th place for $28,500, and the final nine bagged their chips. Brandstrom was the chip leader at that point. When they continued on October 6, Paul Jackson was the first to exit, followed by Leo Worthington-Leese and Manig Loeser.
The official final table then began slowly, but a few dozen hands delivered the sixth-place elimination of Siddle, followed by a fifth place for Maria Lampropulos, and then fourth for Matthew Eardley several dozen hands after that. Brandstrom doubled through Ryan Mandara, but it was the latter who ousted James Rann in third to take a sizeable chip lead to heads-up play. But Brandstrom played strong and took down the tournament.
1st place:  Simon Brandstrom ($330,000)

2nd place:  Ryan Mandara ($221,650)

3rd place:  James Rann ($168,500)

4th place:  Matthew Eardley ($128,500)

5th place:  Maria Lampropulos ($128,500)

6th place:  Paul Siddle ($76,000)
Boom! 🏆 https://t.co/nEwsCy1stO

— Simon Brändström (@SimonBrandstrom) October 6, 2019
Josh Adkins Wins WPT Bounty Scramble
Back in the US, the WPT headed to Jacksonville in Florida for its next stop. The action started on October 11-12 with two starting days and a $5K buy-in.
When the entries were tallied, there were 349 of them and a prize pool of $1,615,870. Day 2 thinned the field tremendously, moving through the money bubble to enable the final 45 players to earn cash. Players like James Carroll, Jake Schwartz, Jamie Kerstetter, JJ Liu, and Dan Shak busted before the night ended with 22 players remaining.
Day 3 saw the exits of Sam Panzica, Jessica Dawley, Marvin Rettenmaier, Aaron Van Blarcum, and Joe McKeehen. When Carlos Guerrero busted in seventh place for $51,274, the final table was set.
The last day of action started with Josh Kay in the chip lead, Josh Adkins second, and Jeff Cunningham on a short stack. Tan Nguyen, Jonathan Cronin, and Jason Lee were also in the mix. Kay busted Cunningham on the fourth hand of play, Cronin on the 41st, and Lee a dozen hands after that. Nguyen doubled up several times during nearly 100 hands of three-handed play, then Adkins doubled through Kay twice. Nguyen then ousted Kay. Adkins took a bit of a lead into heads-up over Nguyen but took only a few hands to finish as the champion.
1st place:  Josh Adkins ($331,480)

2nd place:  Tan Nguyen ($210,988)

3rd place:  Josh Kay ($155,340)

4th place:  Jason Lee ($115,340)

5th place:  Jonathan Cronin ($87,170)

6th place:  Jeff Cunningham ($66,457)
Listen to #WPTbestbet winner @JoshPAdkins tell his WPT Champion story in his own words at @bestbet_jax. https://t.co/6pjcYNW9fx pic.twitter.com/PFJ1MJAr6c

— World Poker Tour (@WPT) October 16, 2019
Geoffrey Hum Wins WPT Montreal
At the Playground Poker Club, the WPT hosted a number of tournaments, including a WPT Main Event that offered a C$3 million guarantee for a buy-in of C$3,300.
This was done in conjunction with PartyPoker, as was the UK event, which meant it offered two starting flights of play online. Then there were three starting flights live on October 29-31. When all was said and done, there were 1,109 entries to create a prize pool of C$3,327,000.
On Day 2, the field thinned to the point of the money bubble, and Nadir Lalji busted in that spot to end play. Mike Leah was at the top of the leaderboard that night.
As Day 3 played down toward a final group, Ari Engel, Christian Harder, Kitty Kuo, Donald Maloney, and Louis Salter exited the field. Salter took home $32,736 for his 11th place finish.
Joseph Cheong led the final 10 players, Adedapo Ajayi was second, and Geoffrey Hum was third. Play began and saw Jason Sagle out in tenth place, Leah in ninth, and Michael Robar in eight. Kelly Minkin departed in seventh place for C$85K, which set up the final table with the same final three in chip counts.
The final table began with Ajayi climbing into the lead and ousted Martin Jacobson in sixth place on the 24th hand. Hum then busted Kristen Bicknell in fifth and Mike Watson in fourth. That put Hum in the chip lead while Cheong doubled twice through Ajayi and once through Hum to stay in play. Hum then busted Cheong on the 147th hand of the night and took the lead into heads-up action. It took only a few rounds for Hum to win it.
1st place:  Geoffrey Hum ($380,648)

2nd place:  Adedapo Ajayi ($255,034)

3rd place:  Joseph Cheong ($179,126)

4th place:  Mike Watson ($137,034)

5th place:  Kristen Bicknell ($106,582)

6th place:  Martin Jacobson ($83,743)
"It's awesome. I'm not a pro by any means, so to come here for a few days and to have this result is obviously not expected, but it's pretty sweet." – Geoffrey Hum tops a stacked #WPTMontreal field to win his first WPT title. Winner's story by @tRaMSt0p. https://t.co/4qTXdnaSCA pic.twitter.com/JGAXLyLGHI

— World Poker Tour (@WPT) November 4, 2019
Related Articles