WPT Wraps Asia Swing Finishes Three September Stops
By
October 9th, 2019 | Last updated on October 9th, 2019
Home
»
Poker News
»
WPT Wraps Asia Swing Finishes Three September Stops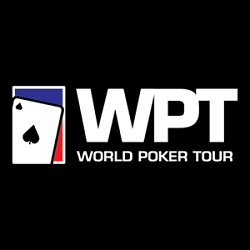 This summer, the World Poker Tour announced a series of tournaments set for several countries in Asia in September. It was a part of the larger WPTDeepStacks series, but it was focused on several new stops for the WPT.
The first edition of the trio of tournaments took place in Season XVII, but the plan for the current Season XVIII schedule came with a goal of doing even better.
The WPT Asia Swing was set to stop in Vietnam, Japan, and South Korea, all in a whirlwind series of tournaments that ran through the month of September.
WPTDeepStacks Director Cathy Zhao traveled with the tour and kept poker fans in the loop via her social media posts. And the WPT Live Updates team provided the details of each WPTDeepStacks Main Event.
First Stop: WPT Vietnam
The festival of tournaments at the Pro Poker Club in Ho Chi Minh City offered action from September 3-11, but the Main Event didn't start until September 6.
There was a VND 15,000,000,000 guarantee (approximately $641K) on the prize pool, for which the buy-in was VND 55,000,000 (approximately $2,400).
After three starting flights, the tally was 344 players, though registration remained open. But only 156 players made it through to Day 2. When registration did close, these were the tournament numbers:
–Total entries:  373

–Total prize pool:  VND 18,090,500,000 (approximately $778K)

–Paid players:  47
WPT is here at Vietnam! Last March we had the biggest tournament in the history of Vietnam and now we are on good pace to break our own record again. Also the highest buyin and GTD! Coverage @WPT and @Somuchpoker. pic.twitter.com/civAxScJNN

— Cathy Zhao 媛媛 (@CathyZhaoyuan) September 7, 2019
The money bubble burst on Day 2, and only 32 players survived with Hamish Crawshaw in the lead. Day 3 played to the final table of six with Huynh Tan Dung in the lead.
Crawshaw started a strong final table game by eliminating David Erquiaga and then Aditya Agarwal. Eventually, Crawshaw sent Chen Da Jia home in fourth and Michael Seymour in third. Crawshaw took the chip lead into heads-up play against Dung.
The two battled for several levels, exchanging the lead, but Crawshaw ultimately won the tournament.
1st place:  Hamish Crawshaw (VND 3,782,723,000 or $162,657)

2nd place:  Huynh Tan Dung (VND 2,648,278,000 or $113,876)

3rd place:  Michael Seymour (VND 1,702,497,000 or $73,207)

4th place:  Chen Da Jia (VND 1,118,174,000 or $48,081)

5th place:  Aditya Agarwal (VND 861,108,000 or $37,028)

6th place:  David Erquiaga (VND 712,404,000 or $30,633)
Second Stop: WPT Japan
The Japan stop wasn't officially a WPTDeepStacks but classified instead as a special event. And its Main Event was set for September 14-16 at the Hotel Gajoen Tokyo.
Players had seven starting flights and three different buy-in options: JP¥20,000 for 20,000 chips, JP¥30,000 for 30,000 chips, or JP¥40,000 for 40,000 chips. When all were tallied, the final numbers were:
–Total entries:  541

–Total prize pool:  WPT Passports worth $33K

–Paid players:  9
Day 2 began with 86 players in total, but only 27 made it through to the final day.
Day 2 of the record-breaking #WPTJapan is underway in Tokyo. Follow all the action from Hotel Gajoen with a $13,000 WPT Passport going to the winner.

🇯🇵 https://t.co/VoJt6JS6w9 pic.twitter.com/hSsqmbSCXm

— World Poker Tour (@WPT) September 15, 2019
Day 3 played on for awhile before Masaharu Oizumi was ousted on the prize bubble. Then Shigenaga Yasuda, Jundai Kato, and Takahisa Yasuta departed the field, each receiving a $1K WPT Passport to buy into a WPT event anywhere in the world.
The official final table then ensued. Junheng Situ eliminated Takeshi Takahashi, but it was Osamu Shishime who ousted Ping Liu. Eiichi Kamagata busted in fourth place, and Shishime took out Keita Morimoto in third.
Shishime took the lead into heads-up, but the two exchanged chips through a number of double-ups before Situ emerged victorious.
1st place:  Junheng Situ ($13K WPT Passport)

2nd place:  Osamu Shishime ($7K WPT Passport)

3rd place:  Keita Morimoto ($3K WPT Passport)

4th place:  Eiichi Kamagata ($3K WPT Passport)

5th place:  Ping Liu ($2K WPT Passport)

6th place:  Takeshi Takahashi ($2K WPT Passport)
Third and Final Stop: WPT Korea
No rest for the weary, as the World Poker Tour headed to Incheon, South Korea. That WPT Korea Main Event was set for September 20-23 at the Paradise City Casino.
The WPTDeepStacks Main Event offered a KRW 1,650,000 (approximately $1,400) buy-in Main Event with a KRW 250 million guarantee on the prize pool.
Two starting flights brought in 350 players, but only 89 survived those initial flights. But the prize pool was set at that time:
–Total entries:  350

–Total prize pool:  KRW 509,250,000 (approximately $426K)

–Paid players:  44
Official Numbers for #WPTKorea, which more than doubled the prizepool guarantee!

Total Entries: 350
Total Prizepool: ₩509,250,000 (~US $426,000)
# Paid: 44
Min-Cash: ₩2,600,000 (~US $2,177)
First Prize: ₩108,170,000  (~US $90,582)

Live Updates: https://t.co/vfeP0doD7L pic.twitter.com/fSd4vgJKp8

— WPT Live Updates (@WPTlive) September 21, 2019
Day 2 took the final 44 players into the money and began payouts with KRW 2,600,000 (approximately $2,177). Nine players finished the night with chips, and Chengjie Ji was the leader of them all.
Fairly quickly, Huidong Go was ousted, Dmitri Kovalevskii followed, and Zongxin Liu took seventh place to set the official final table of six.
Ji continued to dominate, but Roman Ro sent Xing Biao Zhu home in sixth place, and then Xin Liu busted Ro. During a long four-handed session, Ji doubled up a few players and busted to Tadashi Takei in fourth place. Takei then eliminated Kuang Hung Lee in third.
Takei took a four-to-one chip lead into heads-up play, Liu gave it a solid try but ended up finishing second to Takei.
1st place:  Tadashi Takei (KRW 108,170,000 or $90,582)

2nd place:  Xin Liu (KRS 75,770,000 or $63,450)

3rd place:  Kuang Hung Lee (KRW 48,710,000 or $40,790)

4th place:  Changjie Ji (KRW 31,540,000 or $26,412)

5th place:  Roman Ro (KRW 24,310,000 or $20,357)

6th place:  Xing Biao Zhu (KRW 20,120,000 or $16,848)
More Asia-Pacific Events Coming Up
The first-ever WPT Australia just wrapped, but there are several more events on the schedule for the Asia-Pacific region.
WPT India:  October 18-21, 2019

WPT Philippines:  February 14-17, 2020

WPT Vietnam:  March 17-21, 2020

WPT Taiwan:  April 1-5, 2020
Related Articles