Maryland Resident Udornpim Wins WPT Maryland
By
October 4th, 2019 | Last updated on October 5th, 2019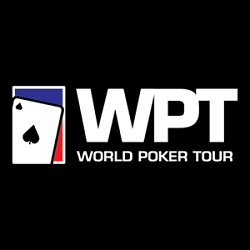 Season XVIII of the World Poker Tour may have started slowly, but the action is now kicking up. There are WPT events happening in Australia and the UK, but the United States had a piece of it as well. As part of a 21-event poker tournament festival at Maryland Live! Casino in Hanover, the WPT Maryland Main Event took center stage.
Just weeks ago, the World Poker Tour took its 18th season to the Borgata in Atlantic City, and Donald Maloney won the WPT Borgata Poker Open for more than $616K.
The WPT then took its setup to Maryland Live! The full festival of poker began on September 20, but the WPT Main Event was on the calendar for September 28 to October 2.
And when it was all said and done, Thailand native and new Maryland resident Nitis Udornpim was the newest WPT champion.
Two Starting Days
The WPT Maryland Main Event was a $3,500 buy-in affair with unlimited reentries. Players could enter on the first two starting days or through the first two levels of Day 2.
Day 1A attracted 217 entries, out of which 115 players survived. A player named Nitis Udornpim was near the bottom of the chip counts on that day while former WPT champion Brian Altman held the lead.
Day 1B delivered 176 additional entries, though only 89 bagged chips at the end of the night. Gansukh Sandagsuren bagged that night's largest stack.
As Day 2 played forward, registration finally ended, and the field was set:
–Total entries:  495

–Total prize pool:  $1,584,000

–Total paid players:  62

–Minimum payout:  $5,715

–Winner payout:  $319,415
It should be noted that the numbers were down for WPT Maryland this year. Last year's total of entries was 554 and prize pool was $1,757,800.
Journey to the Final Table
Eventually, Day 2 progressed with Faisal Siddiqui ousted on the money bubble and only 51 players remaining when the clock stopped. Altman was still the tournament's chip leader, but Udornpim was settled into ninth place on the leaderboard.
Some of the players who exited early on Day 3 included Joe McKeehen and Ryan D'Angelo. Later in the day, Darren Elias busted in 17th place and Alex Rocha in 14th.
After a long stretch of nine players at the unofficial final table, Udornpim stepped into action. He eliminated Paul Brar in ninth place for $30,435, Maxwell Schrack in eighth for $38,540, and Jeff Esterling in seventh place for $49,380.
That set the final table as follows:
Stephen Deutsch – 7,975,000 chips

Brian Altman – 5,760,000 chips

Robert McLaughlin – 2,935,000 chips

Nitis Udornpim – 1,220,000 chips

Anthony Zinno – 1,025,000 chips

Jeffrey Colpitts – 860,000 chips
From Six Competitors to One Winner
Final table action started cautiously, but Colpitts did find an opportunity to double through McLaughlin. Zinno did the same a short time later. More than 40 hands into play, Udornpim doubled through Colpitts, which left Colpitts quite short. He moved all-in on the next hand, and Deutsch eliminated Colpitts in sixth place.
McLaughlin hadn't recovered from the players doubling through him. He finally pushed all-in, and Deutsch sent him out in fifth place.
Zinno then doubled through Udornpim, leaving the latter down to 340K chips, but Udornpim then doubled through Altman on the next hand and again a few hands later.  Zinno and Udornpim both doubled through Deutsch. However, Zinno tried it again with Deutsch, pushing eights against the A-K of Deutsch, and an ace on the board eliminated Zinno in fourth place.
Udornpim was at it again and successfully doubled through Altman. Altman had the shorter stack and pushed on the next hand with pocket queens, but Udornpim called with aces to send Altman out in third.
Deutsch took 11.35 million chips into heads-up play against the 8,425,000 of Udornpim. The latter took an aggressive approach and chipped up, soon taking over the lead and doing so by a wide margin. But Deutsch came back. The two ended up battling for nearly 130 hands.
Ultimately, Deutsch put his tournament on the line with K-9 of spades, and Udornpim called with A-3. The board delivered 5s-4c-2h-4s-Qd, and the flopped straight won it for Udornpim.
The 25-year-old claimed his first WPT win and largest tournament score to date.
1st place:  Nitis Udornpim ($319,415)

2nd place:  Stephen Deutsch ($202,905)

3rd place:  Brian Altman ($149,515)

4th place:  Anthony Zinno ($111,415)

5th place:  Robert McLaughlin ($83,970)

6th place:  Jeffrey Colpitts ($64,020)
Meet the latest WPT Champion, Nitis Udornpim! The winner of #WPTMaryland collected $319,415 for the 🥇 and we'll see him at the WPT Tournament of Champions. https://t.co/tXdMPWXFD9 pic.twitter.com/NJ4ocdbC0S

— World Poker Tour (@WPT) October 3, 2019
Related Articles