PokerStars Removes Some Short Decks and Adds VRPT
By
September 19th, 2019 | Last updated on September 19th, 2019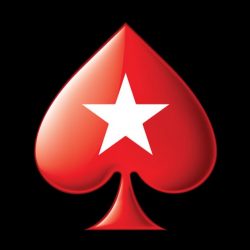 The PokerStars news team has been busy.
In this latest update of PokerStars changes, there are additions and subtractions from the online poker offerings – mostly additions.
The subtraction is relegated to 6+ Hold'em Spin & Gos. There will be no more of them.
But the additions include everything from a Virtual Reality Poker Tour as a free-to-play series to the new "stacks in big blinds" feature.
It was less than a month ago when PokerStars rolled out its All-In Cash Out function and then implemented a four-table limit on all cash games. Those were controversial in their own rights, especially the cutback on multi-tabling, but the latest changes in this update are not likely to ruffle as many feathers.
No More 6+ Hold'em Spin & Gos
This year, the poker variant that is all the rage is Short Deck Hold'em, also known as Six Plus or 6+ Hold'em. The game played with a shorter deck and different hand rankings gives players a challenge and mixes up the hold'em options.
PokerStars introduced 6+ Hold'em to its live tournaments in Monte Carlo earlier this year as a part of the European Poker Tour. Online options were then included in the Spring Championship of Online Poker (SCOOP) series.
And in late July, players were offered 6+ Hold'em Spin & Go tournaments. The fast-paced SNGs were offered in nearly all PokerStars markets with buy-ins of $1, $3, $15, $30, and $100.
Less than two months later, however, those Spin & Go options are gone. Pokerfuse reported this week that the 6+ Hold'em Spin & Gos are no longer in the lineup. They were gradually removed, first at the higher buy-in levels on September 2 and then the rest of them this week.
Short Deck players can still get their fix in regular cash games and tournaments, though.
But it seems like the Spin and Go offer never really settled. First it added it on 5 buy-ins ($1, $3, $15, $30, and $100.) Then it added in a $7 game. Then a couple of weeks ago, it pulled everything but the lowstakes ($1 $3 $7).

Now it's gone entirely. https://t.co/wSP7ZI40no

— Nick Jones (@pokerprojones) September 17, 2019
Stacks in Big Blinds Option
At the beginning of September, PokerStars introduced a new option for all players.
Instead of showing stack sizes in traditional amounts, players can choose to see their stacks as big blinds. In fact, they can see all player stacks, even those of their opponents, in the format of how many big blinds they represent.
Players can now change their settings to show a preference, but they can also toggle back and forth if they choose.
According to Director of Poker Product Chris Straghalis, players have been requesting the option. "The information in knowing your stack compared with what the current blind levels are is of such critical importance that forcing people to make a mental calculation seems somewhat redundant when we can make the calculation for them, dynamically and on the fly," he said.
Betting can also be done in big blinds. Straghalis explained, "So, if the blinds are 500/1,000, instead of opening to 2,100, you would open to 2.1 big blinds."
PokerStars adds 'Stacks in Big Blinds' feature. One click to toggle between the two. Find out more: https://t.co/glh3lR5VWq pic.twitter.com/kl5JKPBEUm

— PokerStarsBlog (@PokerStarsBlog) September 4, 2019
The hope is that players will be able to look at the game more analytically. Many players decide on their bets in relation to the pot size and stack sizes, and that is often easier to do in terms of big blinds.
The option is now available in all aspects of play – in cash games and tournaments.
Virtual Reality Poker Tour
PokerStars has been playing around with virtual reality poker for some time.
The first preview of PokerStars VR came in September 2018. By November, players could download it and play poker in a virtual reality setting.
PokerStars VR has been developed in partnership with Lucky VR. The game could be downloaded through Oculus, Viveport, or Steam. Players needed a proper headset, but they could then immerse themselves in a very realistic poker game, one with themes, interactive props, and even voice commands.
The system has consistently been improved and upgraded since its launch, as they work out bugs and add new features.
Now, the PokerStars VR team is preparing for the first PokerStars Virtual Reality Poker Tour (VRPT). The free-to-play series will take place in virtual spaces, one set of tournaments in September, another in October, and yet another in November.
A brand new poker tour from @PokerStars and you don't even need to leave the house to play.

It's called the VRPT. It's free, open to everyone, and starts this month. Here's how to play… https://t.co/DGrQXDMnyl pic.twitter.com/LzNSEQSSvh

— PokerStarsBlog (@PokerStarsBlog) September 13, 2019
The first series will be held at the Galaxy Space Station, one of the many themes offered in the VR arena. It is called VRPT Space, and it will offer these events:
–September 27:  1M-chip buy-in Mini Main Event with 60M chips GTD

–September 28:  5M-chip buy-in Main Event with 300M chips GTD

–September 29:  25M-chip buy-in Ultra High Roller with 200M chips GTD
The next iteration of the series will be VRPT Macau. The events will be the same, presumably with the same guarantees (though those are subject to change) but with the same buy-ins. VRPT Macau will play out October 25-27. And the November series will do the same but play out November 29 through December 1. That location has yet to be announced.
Entries into each event will win a gift bag, which includes virtual headphones, chips, and other gear. A VRPT virtual bracelet will be awarded to the winner of each event, and it can be worn on that person's avatar at the virtual tables.
Members of Team PokerStars will be playing in some of the tournaments.
Players can register for the tournaments on the Discord website. See the PokerStars VR page for details.
Team PokerStars VR Ambassador
In even more news from the VR community, they are looking to name the first Team PokerStars VR Ambassador. This person will be a member of the virtual reality community.
At this point, it is unclear as to how the ambassador and new team member will be chosen. The criteria will be announced at a later date, but it doesn't seem to be connected to the results of the upcoming VRPT. The first series begins in just one week.
Related Articles