PokerStars Pennsylvania to Launch Next Week
By
November 1st, 2019 | Last updated on November 1st, 2019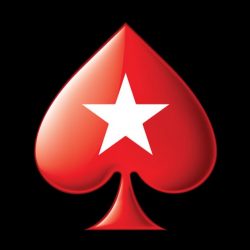 It's happening.
The Pennsylvania Gaming Control Board and PokerStars both confirmed to different sources this week that the latter will be launching its online poker and casino games products for players in Pennsylvania next week. The testing phase will begin on Monday, November 4.
PokerStars' land-based casino partner in Pennsylvania is Mount Airy Casino.
The testing phase does not necessarily indicate that a launch date is imminent or when it will happen.
However, PokerStars did this in New Jersey and has experience in various markets around the world, launching under a variety of circumstances, restrictions, and regulatory environments. Suffice it to say that PokerStars won't likely require a long testing period or encounter many bugs.
Pennsylvania online poker players could be able to log in and play real-money poker very soon.
PGCB Confirmed
The first encouraging piece of news this week came from Play Pennsylvania.
During the Pennsylvania Gaming Control Board (PGCB) meeting on Wednesday, PGCB Communications Director Doug Harbach said, "We have staff prepared to initiate and oversee a test launch this Monday (November 4) of another online casino gaming site, this one licensed under Mount Airy Casino and their suite of casino-type games. At this juncture, it would include the testing of a poker game."
Out of pure caution, Harbach issued a stipulation: "The caveat is always that if issues come up, then the beginning of the testing could slide."
BREAKING/EXCLUSIVE: If all goes according to plan, PokerStars soft launches online poker in Pennsylvania on Monday, PA regulators confirm to PlayPA. Story by @kkohler1129 –> https://t.co/iBpHxeuZvb

— PlayPennsylvania (@PlayPANews) October 30, 2019
PokerStars Confirmed
Since Pokerfuse always has an inside source at PokerStars, it made sense that Pokerfuse obtained confirmation about the Pennsylvania launch.
A PokerStars spokesperson said, "We are very excited to be bringing our most popular brands to Pennsylvania in the next week, subject to regulatory approval. Stay tuned for more details!"
Launch Speculations
As mentioned, PokerStars has launched in numerous markets around the world, but gives information that should indicate how the Pennsylvania action will move along.
On Wednesday, March 16, 2016, PokerStars began its soft launch in New Jersey, the testing period for the site and regulator – along with the help of some players – to ensure everything worked properly. Up to 500 players could log on and play, understanding that there might be bugs and glitches to be worked out.
Problems were detected and fixed. The New Jersey Division of Gaming Enforcement then approved PokerStars New Jersey for full operation.
And on Monday, March 21, 2016, the site launched for real-money poker to any players located within the borders of New Jersey. It was PokerStars first entry back into the United States after Black Friday in 2011, and it marked a historic day for US online poker.
The Pennsylvania process is likely to similarly take several days in soft launch mode to eradicate bugs and allow the PGCB to conduct all pertinent tests.
It is highly unlikely that the process will take more than a week.
Pokerfuse speculates that low-stakes games – cash games, SNGs, and tournaments – will be available during the test period. As bugs are fixed and games are approved, more will be added until the PGCB is satisfied and tests all necessary games.
Just some of the Qs we answer in the latest PA article.

How Long Will The Testing Period Last?

What Games Will Be Available During The Soft-launch?

Are Online Casino Games Also Legal in PA?

Which Other Online Poker Rooms Are Expected To Launch In PA?https://t.co/7vxj5PUXqR

— pokerfuse (@pokerfuse) October 31, 2019
Cautious Players
Poker fans in Pennsylvania have endured their share of heartache along the way to this legalized poker market. It's only fair that many of them are waiting to see it before they believe it.
Exactly two years ago on October 30, Pennsylvania Governor Tom Wolf signed the gambling expansion bill that included legalized online poker and casino games. That came after years of wrangling bills and proposals through offices and committees and both houses of the legislature.
Within a year, the PGCB opened the licensing application process. PokerStars announced its partnership with Mount Airy in August 2018, and the application was approved three months later.
It wasn't until April 2019 that a launch date was provided for Pennsylvania's online poker and casino sites. The PGCB said a coordinated launch would take place on July 15.
As it turned out, only a few online casino sites launched on that date, but poker sites were left out in the cold with no more information provided. Even in September of this year, there were hints that PokerStars was preparing for its launch, but no confirmation was available. Even as Pokerfuse began to find evidence of PokerStars site-building in Pennsylvania, there were no answers.
Even as the latest information this week seems rock-solid, it is understandable that many players are still cautious with their excitement. After two years of waiting, they reserve and deserve the right to see it to believe it.
Related Articles