Pennsylvania Welcomes PokerStars for Early 2019 Launch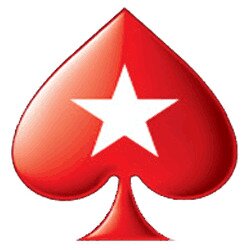 After a year of waiting and watching the Pennsylvania online gaming market come together, the pieces of the puzzle are beginning to fit.
PokerStars, partnered with Mount Airy Casino in Mount Pocono, Pennsylvania, received its license to offer online poker. The awarding of the license happened at a Pennsylvania Gaming Control Board (PGCB) meeting on November 28, 2018.
The details have yet to be publicly released, and there is no official launch date for the site. However, this step is the first significant one leading to the actual launch of online poker in Pennsylvania.
Bottom line: It's an expected procedural step, but obviously an important one for the company. There's still the expectation that PA will allow cross-border shared liquidity, which will be a huge boost for New Jersey traffic and the biggest step forward yet for US online poker.

— Nick Jones (@pokerprojones) November 30, 2018
Approved
At the PGCB meeting, The Stars Group received its authorization to participate in all areas of the new internet gaming market in Pennsylvania. PokerStars will be able to offer online poker under its new license, and PokerStars Casino will use its other two licenses to offer online slots and table games, both under the PokerStars Casino brand.
The approval was given to The Stars Group under its TSG Interactive Services US Limited title, under which several Stars Group affiliates applied for licenses on June 5, 2018.
When the sites launch, they will operate in conjunction with land-based partner Mount Airy Casino, a deal that was announced in August.
The only other approvals given at that same meeting were for Mohegan Sun, but only for the online slots and table games licenses, as the company officially withdrew its application for online poker.
Timeline
Per Online Poker Report, PokerStars is now on a timeline to launch in early 2019. However, the only evidence found for that date is simple logic. The first quarter of 2019 seems like the logical time for the sites to launch.
When the licensing process first began earlier this year, there was talk of a coordinated launch. The PGCB wanted the sites to launch at the same time, which is how New Jersey handled its internet gaming five years ago. It assures that all companies that applied for early licenses have a fair and equal starting point, which also makes accounting and statistics comparisons easier.
The timeline for the Pennsylvania market is already a long one, much longer than anticipated. Since Pennsylvania was able to take advice from its neighbor (New Jersey), many thought it would lead to a quicker process and a late-2018 launch. That is clearly not the way it happened.
–October 30, 2017:  PA Governor Tom Wolf signed bill passed by legislature into law, after years of negotiations among legislators

–February 6, 2018:  PGCB announced licensing application timeline

–April 16, 2018:  Licensing window opened for casinos and operators with internet gaming plans

–July 16, 2018:  Three-month window closes with fewer than a dozen operators submitting last-minute applications on the last possible days

–August, 2018:  Partnerships announced, such as PokerStars and Mount Airy, and Harrah's and Caesars Interactive with WSOP

–October, 2018:  Third round of casino approvals for internet gaming

–November 28, 2018:  Mohegan Sun declines online poker, opening the sixth online poker license to be unclaimed; PokerStars receives approval from PGCB
Mt. Airy is a minor player among Pennsylvania casinos, but thanks to a partnership with PokerStars they will be very relevant in online poker. https://t.co/1iyVA83Std

— Penn Bets (@PennBets) August 13, 2018
What's Next?
Without an official timeline or any public guidance from the PGCB, the exact next steps are unclear.
The holidays will undoubtedly delay progress in the month of December. And more licenses are still pending, which means the license applications are still being reviewed and companies vetted. It wouldn't be surprising that approvals might happen in December and January, though.
If all applications are handled by the end of January or February, this could set up a launch date for March, though April would make more sense so as to begin the process at the start of the second quarter.
Of course, it is all speculation until the PGCB offers further information.