PokerStars PASCOOP and NJSCOOP Soar Past Guarantees
By
May 1st, 2020 | Last updated on May 1st, 2020
Home
»
Poker News
»
PokerStars PASCOOP and NJSCOOP Soar Past Guarantees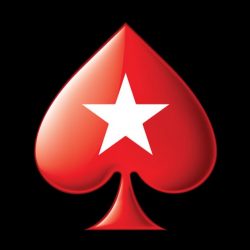 There is no question that this is a record-breaking time for the US online poker market. Though it is small, it has shown itself to be mighty during the coronavirus pandemic. In the absence of live poker, online poker shines…though only in Nevada, Delaware, New Jersey, and Pennsylvania.
It should be noted, however, that there is only one poker operator online in Delaware, one in Nevada (where it is not required to reveal revenue, so it doesn't), and one in Pennsylvania. But we digress.
In March, the three online poker markets that actually report revenue showed the following:
—Delaware: $57,869.50 (up 123.7% year-on-year, up 86.9% February to March)
—Pennsylvania: $3,133,019 (up 71.2% February to March)
—New Jersey: $3,629,112 (up 90.6% year-on-year, up 102% February to March)
PokerStars operates in New Jersey and Pennsylvania. When numbers began to rise amidst the COVID-19 shutdowns, the operator immediately pushed a SCOOP (Spring Championship of Online Poker) series for each state. And the move paid off in spades.
@PokerStarsUSA Since everyone is stuck at home with no sports or anything. You might as well just run #PASCOOP and #NJSCOOP right back. Just like on the playground.

— Joshua Berardi (@JaminOnFaces) April 20, 2020
PASCOOP: April 4-20
First up was the Pennsylvania offering. PASCOOP took place April 4-20. It was the first one for Pennsylvania players, and it had 50 events and $2 million in prize pool guarantees.
This was ambitious, considering the PACOOP (Pennsylvania Championship of Online Poker, minus the Spring) took place in late 2019 with 50 tournaments and $1 million in guarantees. As the series neared, PokerStars even upped the guarantees to $1.225 million. And in the end, significant turnout surpassed that with $1.55 million in total prize pools.
PokerStars felt confident in PASCOOP, though, with the increased numbers in March due to the pandemic.
That confidence paid off.
Tournaments were immediately surpassing their guarantees. On April 4, the high buy-in version of Event 1 accumulated a prize pool of more than $102K, more than doubling its $50K guarantee.
The Main Event action was no exception. They had the following turnout:
–$300 buy-in NLHE Main Event ($200K GTD) = 1,314 entries, $368,200 prize pool

–$50 buy-in NLHE Main Event ($50K GTD) = 2,072 entries, $94,321 prize pool
The winner of the 2020 #PASCOOP Main Event is "Live Monster179"! 🏆 pic.twitter.com/xgzQZdccpU

— PokerStarsUSA (@PokerStarsUSA) April 21, 2020
In total, the series accumulated 79,910 total entries in the 50 events, and it doled out $3,267,905 in prize money.
Other interesting notes from PokerStars included a win in Event 28-H by PokerStars Ambassador Jen Shahade (as she was livestreaming her first PASCOOP event, no less) and eight players winning two PASCOOP events.
After holding the chip lead for most of the final table, @JenShahade made a three-way deal and then closed it out in yesterday's #PASCOOP #SundaySpecial on #PokerStarsPA. pic.twitter.com/SDWtDtesB9

— PokerStarsUSA (@PokerStarsUSA) April 13, 2020
NJSCOOP: April 11-27
One week later, the New Jersey version of SCOOP got underway. PokerStars set up NJSCOOP a bit higher than the previous year. The 2019 NJSCOOP offered 41 events and $1 million in guarantees. The 2020 version put up 48 tournaments and $1.2 million guaranteed.
The reason for the modest growth in New Jersey as compared to Pennsylvania is that the NJ market has competition. With WSOP/888 and PartyPoker/Borgata as serious competitors, the player pool is split.
In any case, the series ran from April 11-27 and soared right past the guarantees. The Main Events showed the series' strength:
–$300 NLHE Main Event ($100K GTD) = 619 entries, $173,880 prize pool

–$50 NLHE Main Event ($30K GTD) = 1,251 entries, $56,966 prize pool
In the end, there were 33,738 entries in the series and prize money of $1,796,126 paid to the players who made it into the money.
There were five players who won two titles each, and two players each won three tournaments. PokerStars also revealed that two players pulled off solid ROI; one took a $60 satellite and turned it into $30,121 in the high buy-in Main Event as the champion, and another started with a $10 satellite and won $10,018 in Event 10-H.
Congrats on the #NJSCOOP Main Event win! 🏆 pic.twitter.com/UfJ5uKjhgd

— PokerStarsUSA (@PokerStarsUSA) April 29, 2020
Related Articles