PartyPoker Signs as Sponsor of No Limit Gaming
By
April 2nd, 2019 | Last updated on April 2nd, 2019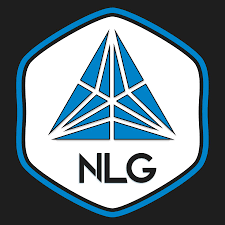 It is no secret that PartyPoker has been reaching out to Twitch audiences in the past several months. The online poker site has been anxious to partner with the streaming site in as many ways as possible.
One of the first clues as to PartyPoker's ambitions came when the site sponsored Bill Perkins' Thirst Lounge in February. Some of the members of that yacht streaming crew were also involved in becoming members of PartyPoker's new Team Online, which came together in late February and early March in a series of announcements regarding players like Jeff Gross and Matt and Jaime Staples. And those moves were followed by the launch of PartyPoker's own Twitch channel.
But there was more to come.
PartyPoker signed a one-year deal to become the primary sponsor of No Limit Gaming, founded by a group of high-stakes poker players – including Fedor Holz, a member of Team PartyPoker – to bring the world of poker and esports together.
PP + NLG = Deal
The one-year deal between No Limit Gaming and PartyPoker will see the latter as the primary sponsor of the former in a unique partnership. Most prominently, PartyPoker be a part of the two to three live streams per week on Twitch of the high-stakes poker games played by members of No Limit Gaming. Eventually, the poker product will diversify to encompass more esports activities on said streams.
We are delighted to announce that #partypoker has become the main sponsor of the fantastic @no_limit_gg stream team, headed by @CrownUpGuy. Learn more about this by clicking the link: https://t.co/TknJc93liH 18+. Play responsibly. begambleaware pic.twitter.com/fXmGcr0pFu

— partypoker (@partypoker) March 20, 2019
No Limit Gaming, on the other hand, will be a part of various PartyPoker LIVE events throughout the year. For example, a dozen members of NLG attended the Caribbean Poker Party in Baha Mar last November.
One of the most recognizable members of No Limit Gaming is Fedor Holz, who is also a member of Team PartyPoker. "It's great to see our team here at PartyPoker recognizing incredible opportunities," said Fedor. "Between the Player Panel, Team Online, and the addition of the No Limit Gaming project, I believe we at PartyPoker are making good progress to grow the game we all love."
And NLG Founder Stefan Schillhabel noted that PartyPoker is the "perfect partner, as our players play a lot on the site, and we love to attend their events." He also added, "PartyPoker is doing a great job in soliciting feedback from their players to create the best possible poker experience for everybody."
What is No Limit Gaming?
It seems that NLG is a group of high-stakes poker players who want to translate their successes in poker to the esports arena. Schillhabel got together with Holz and Steffen Sontheimer, both now stakeholders in NLG, and founded the company in Vienna, Austria.
NLG claims to take an "innovative approach to building an esports organization." The website reads, "Powered by our experience and success in poker, we plan on disrupting the industry and quickly becoming a household name in esports."
You've heard the name & you know who's involved, but what is the No Limit Gaming project all about? Our new YT series "Becoming NLG" takes a behind the scenes look at what our players & coaches are doing to reach the top.

Episode #1: Performance Coaching➡️https://t.co/8uUSOb8jdm pic.twitter.com/tTVX7o4EbU

— No Limit Gaming (@no_limit_gg) March 26, 2019
The poker players in NLG have more than $100 million in collective live poker earnings. In addition to the three names mentioned, other players on the poker side of NLG include Rainer Kempe, Manig Loeser, Thomas Muhlocker, Christopher Frank, Julian Thomas, Josip Simunic, Jessica Teusl, Felix Bleiker, Stefan Huber, Ana Marquez of Team 888poker, Kenny Hallaert, and Niall Farrell.
As for the esports part of the group, the first venture will be in CS:GO, which is Counter-Strike: Global Offensive, a multi-player, first-person shooter game. It is the fourth in the popular Counter-Strike series. The five players in that group include Dimitris Filoxenidis as the ingame leader, Roman Czylok as support, Jonathan Steinhofler as rifle entry, Anel Zukic as AWP, and Christoph Kroll as rifle.
Everything considered, we come away from this weekend with some decent results.

€1500 & 2 PCs for 2nd place at @ESF_19 with a 6-1 record. Thank you to everyone that came to support us this weekend at the festival & in the streams. pic.twitter.com/SJgivb8AmC

— No Limit Gaming (@no_limit_gg) March 30, 2019
There is one more team listed on the NLG website. And that streamer team has only one member at this point: Daniel Keller.
Simunic took to the PartyPoker blog since the announcement to explain more about NLG. He explained that the idea to start an esports team with a group of poker pros took shape with the goal of generating money for the development of the esports arm of NLG. To do that, they secured a "team house" near Vienna for the team members to gather, play, work, and stream. They also hired a professional performance coach, two analysts, and a sports psychologist for the esports team.
Poker fans can expect some team streams from the NLG house per Simunic, possibly during the PartyPoker KO Series later this month. The goal is to expand the viewership of the streams on Twitch and translate that into esports streams in the future.
We just went live with @RunGo0seRun's $500Z stream highlight video ➡️https://t.co/OvjMjIcRaA

We've been getting incredible feedback on this series, so if you enjoy the content please consider subscribing here ➡️https://t.co/DUP5feo5Bn & leave us a comment ❤️ pic.twitter.com/DDHCzabyNm

— No Limit Gaming (@no_limit_gg) March 20, 2019
Related Articles