PartyPoker Sponsors Thirst Lounge, Streaming Underway
By
February 18th, 2019 | Last updated on February 18th, 2019
Home
»
Poker News
»
PartyPoker Sponsors Thirst Lounge, Streaming Underway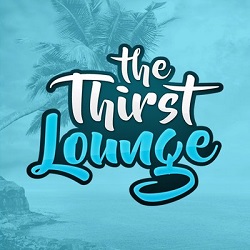 The Thirst Lounge is only a few years in the making but set out on its latest run last week. And PartyPoker jumped on board to sponsor the streaming festival on Twitch.
With Bill Perkins at the helm of the continuously growing experience, his personal yacht serves as the literal vehicle for the Thirst Lounge. Poker players board the yacht and cruise to various destinations while streaming online poker, but the goal has grown into something bigger than just poker exposure.
Perkins has always helped friends strive for success, and his own career speaks to the basis upon which he can do so. He is primarily known for his financial acumen, having worked as a venture capitalist and hedge fund manager for much of his adult life. He has also worked as an actor and film producer. And as of the early 2010s, he began to take his passion for poker more seriously, playing in numerous tournaments with an emphasis on high-stakes buy-ins. His largest win to date was in the 2013 One Drop High Roller event at the World Series of Poker, where he finished third for more than $1.9 million.
And since 2016, he has been hosting a form of the Thirst Lounge, the latest version of which is at sea now on its most high-profile cruise to date.
Thirsty for more amazing #poker action on Twitch? The you'll be delighted to know #partypoker has become the official sponsor of the @ThirstLounge. Learn more about this exciting venture by following this link: https://t.co/udXOcQosto 18+. Play responsibly. begambleaware pic.twitter.com/dSBjbQPEdb

— partypoker (@partypoker) February 13, 2019
What's in a Name?
To thirst for something is to possess a strong desire for it. Some have a thirst for knowledge, a thirst for travel, or a thirst for justice.
The Thirst Lounge is a place for poker streamers who thirst for poker success. But Perkins has grown his Thirst Lounge into more than just a stage for poker, as it is now a means by which players can be themselves and let their unique qualities shine. Meanwhile, Perkins is able to show off his yacht and the type of luxury that hard work can achieve. As the Thirst Lounge Twitter account notes, it offers "insights of a millionaire life."
When it first set sail in 2016, Perkins was encouraged to use Twitch as a platform to show off his lifestyle and attract viewers through poker. The Thirst Lounge has since grown into an event that finds players vying for invitations and fans anxious to watch the action on Twitch and through social media.
Perkins describes the Thirst Lounge as encouraging people to strive for "bigger and better" things in life.
Should I do a #ThirstLoungeEurope ??? Been tossing some ideas around

— Bill Perkins (Guy) (@bp22) February 17, 2019
They're on a Boat!
Perkins, along with Jaime Staples and Jeff Gross, weeded through numerous submission videos to choose the 10 people who would be invited to meet in Houston and set sail on his yacht for an undetermined amount of time.
We have our #thirstlounge10team streamers!! Thanks to @JeffGrossPoker @jaimestaples for helping us find the right people for the job! @PokerNews #tlhost ! F****** excited for the 2019 and Team ThirstLounge! pic.twitter.com/miAkFUKoGj

— Thirst Lounge (@ThirstLounge) January 10, 2019
All of the new hosts are fairly young (none over 40 years of age). Each was given $10K by Perkins with which to play online poker. Players will be able to keep 50% of any profits. Their primary goal is to produce "engaging and unique content." At least two hosts will provide streams each day.
Seven of the chosen streamers are men:
–Matthew Forsythe, 26, live poker grinder out of Vegas but travels often by car around America to play

–Voislav Ivanovski, 27, small-stakes tournament player traveling the world to play

–Adam Klein, 28, winner of Survivor Season 33, fairly new to poker

–Jon Pardy, 28, winner of Big Brother Canada Season 2, little more than a year of poker experience

–Priestley Leng, 33, small-stakes cash game grinder with no online poker experience

–Justin Kelly, 34, longtime poker streamer for Stones Gambling Hall

–John Gonzalez, 35, small-stakes online poker grinder
And three of the streamers are women:
–Cat Valdes, 29, popular YouTuber for lifestyle and relationship content with little poker experience

–Kelly Minkin, 31, popular live poker player with little online experience

–Ebony Kenney, 36, popular live poker player looking to reconnect with her poker passion
Just finished cooking for the boys. ??‍♀️??‍♀️

Got a few proposals but had to turn them down because I'm here for the @Twitch community. ✨?✨

I'm jumping on the @ThirstLounge stream here very soon. Who's tuning in?!#poker #streaming #ool pic.twitter.com/sc1pjNZdtL

— Ebony Kenney (@Ebony_Kenney) February 17, 2019
PartyPoker on Board
As the Thirst Lounge crew was set to sail after the initial meetup in Houston, Texas, PartyPoker announced that it was climbing on board as a sponsor. The initial press release talked in somewhat vague terms about the sponsorship, with mentions of a "wider streaming strategy" and more announcements in the days and months ahead.
In addition, PartyPoker is giving each host an additional $10K with which to play online at PartyPoker. Combined with Perkins' money, each player started the trip with $20K in their poker bankrolls.
The action began on Valentine's Day. Thirst Lounge 10 is on the water, sailing to parts unknown, streaming various content, and offering some giveaways via Twitter and Twitch.
ThirstLounge starts Feb14th bringing you all the love from the #TL10. https://t.co/qNM6PZQqQs tune in!
Giving away 1x $50 and 5x ThirstLounge T-Shirts to celebrate the launch!
Enter the giveaway here: https://t.co/vdCg8ApCqz pic.twitter.com/0j12P56smo

— Thirst Lounge (@ThirstLounge) February 12, 2019
Related Articles