PokerStars and WSOP-888 Plan October NJ Online Poker Series
By
October 1st, 2019 | Last updated on October 1st, 2019
Home
»
Poker News
»
PokerStars and WSOP-888 Plan October NJ Online Poker Series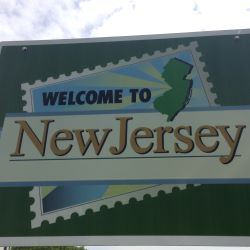 October is going to be a good month for online poker players in New Jersey.
PokerStars recently announced its upcoming New Jersey Championship of Online Poker, better known as NJCOOP, for October 12-28. And WSOP-888poker will host its Fall Online Championships starting October 6 (this weekend) and running through October 20.
It seems that PartyPoker-Borgata will not be hosting a series this month to compete with the others. There have been no announcements for an online poker tournament series as had been offered in years past.
Fewer US Tournament Series
Online poker is still scarce in the United States market. Sites regulated by state government-run regulators are only live in New Jersey, Nevada, and Delaware.
Delaware operates a very small online poker market. Nevada has only one site but does not disclose its revenue or traffic information because state law does not require it. It can only be assumed that the site does fairly well.
New Jersey seems to be the largest online poker state in the US thus far, but even NJ has experienced a notable downswing in the number of players and revenue in the past one to two years. While online casino games grow exponentially each year, online poker has been shrinking for well over a year.
New Jersey 2018 online poker rake:

Resorts: $7,976,101
Caesars: $7,750,178
Borgata: $5,667,017

Revenue down 11.8% in 2018 to $21.3 million.

— Brian Pempus (@brianpempus) January 14, 2019
Pennsylvania legalized online poker two years ago this month, but it has yet to see any online poker sites launch in the state. Many operators have had licenses since 2018, and some have even launched their online casino sites, but poker has been continually delayed.
When Pennsylvania does go live, and when West Virginia enters the online poker market in 2021, more sites may have the option to join their player pools across state borders. If and when those two states launch and their governors sign on to the multi-state poker network, more sites will be able to garner more traffic and possibly see overall growth.
Annoyed that online poker hasnt been setup yet in Pennsylvania. It was supposed to be here by now in August. I have Poker Stars New Jersey installed but I gotta goto New Jersey to use it -____-

— M b w (@diicasses) September 19, 2019
Until then, the sites in New Jersey are struggling to stay alive and relevant.
The shrinking market goes hand-in-hand with fewer online poker tournament series this month than in the past several years.
PokerStars NJCOOP
This year's offering for PokerStars players in New Jersey is nearly the same as last year.
The 2018 NJCOOP offered $1 million in prize pool guarantees over the course of 47 events. This year, there will be 50 events and $1 million in guarantees.
Action will kick off on Saturday, October 12, with four tournaments, all of them No Limit Hold'em. The buy-ins range from $100 to $200, and the NLHE variations include turbo, deepstack, and progressive knockout.
The 2019 @PokerStarsNJ NJCOOP series runs from October 12-28

— Kevin Mathers (@Kevmath) September 20, 2019
The entire series will wrap on Monday, October 28. But the Main Event will begin on October 26 and run for two days.
–Event 43:  $300 buy-in NLHE Main Event with $100K GTD (begins Oct 26 at 17:00 ET)
In comparison, the 2018 NJCOOP Main Event required a $500 buy-in and guaranteed $150K.
The full schedule and more details are on the PokerStars NJ tournament page.
The 2019 NJCOOP will still offer online poker variety, with everything from PLO to mixed games, as it has done in years past. However, it seems that the goal is to lower the buy-ins to welcome more players and spread the guarantees a bit more evenly.
As usual, there will be numerous chances to qualify for seats at a discounted price. Spin & Go tournaments will begin for Main Event seats as low as $3. There will also be a special $7,500 Main Event Depositor Freeroll on October 26. Players can qualify for free by depositing $50 or more using a special code between October 11 and October 26, and the final qualifier will have Main Event tickets for the top 25 players and an additional $7,500 in prizes added.
Second Chance Freerolls will be running throughout NJCOOP. Players who bust a tournament without making the money will receive freeroll tickets. Those freerolls will award satellite tickets and event entries October 13-28 with a total of $20K in ticket giveaways.
WSOP Fall OC
888poker and WSOP online players will have the chance to play in the Fall Online Championships, also known as the Fall OC, this month.
The 37 tournaments will offer more than $1 million in cumulative guarantees from October 6-20.
The first events will take place on Sunday, October 6. The vast majority of the tournaments will be NLHE, though the structures will vary, and only two tournaments will be Pot Limit Omaha. Buy-ins range from $30 to $1,000.
And on Sunday, October 20, the Main Event will highlight the series:
–Event 34:  $525 buy-in NLHE Main Event with reentries and $175K GTD (begins at 5pm GMT)
The full schedule is listed on this WSOP page.
The satellites are interestingly called All Access Freerolls but do require an $11 fee to enter. It begins with the Entry Pass tournament on October 2, which will award a $10 tournament ticket and seven freeroll tickets to each player. The winner will receive a $320 tournament ticket and $100 cash. Players can use their freeroll tickets for daily opportunities to win Fall OC seats.
It should be noted, though, that tournament tickets won via these satellites will not be eligible for PLO or knockout tournaments.
Related Articles