New Jersey Online Poker Back Down in August
By
September 15th, 2019 | Last updated on October 16th, 2020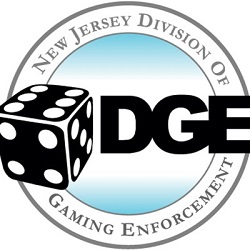 Online poker continues to struggle in New Jersey.
The New Jersey Division of Gaming Enforcement released the final revenue numbers from August 2019 that showed poker down from the previous month and year. This fits that plagued the trend for much of 2018 and into 2019.
There have been a few months of hope for growth. Last month, for example, revenue was up 6.6% from June to July, and games also showed a year-on-year increase of 2.1%. But that uptick was short-lived, as August shows another downswing.
July revenue from New Jersey internet gaming shows another record-breaking month, along with a rare but encouraging increase for NJ online poker. https://t.co/GPqQcRCOm8 #onlinepoker #NJonlinepoker pic.twitter.com/ifQYJV867S

— Legal US Poker (@legal_poker) August 19, 2019
Meanwhile, the entirety of internet gaming in New Jersey set a new record in August, held up by the online slots and table games sector. The $41.1 million was not only an all-time high, it also jumped more than 65% year-on-year to show continuously impressive growth.
Let's look at all of the numbers for August.
August Online Poker Revenue
The numbers speak for themselves. At a time when internet gaming was on a dramatic rise, poker dipped yet again.
–August 2019 win:  $1,708,331

–July 2019 win:  $1,886,918

–August 2018 win:  $1,815,820

—Month-on-month:  9.5% decrease

—Year-on-year:  5.9% decrease
August Online Casino Revenue
The jump for online casino games was significant again this month. For table games and slots online, revenue was up by a larger percentage than usual. The growth for this sector is consistent and seemingly stronger than ever.
–August 2019 online casino games win:  $39,393,256

–July 2019 online casino games win:  $37,428,813

–August 2018 online casino games win:  $22,988,738

—Month-on-month:  5.2% increase

—Year-on-year:  71.4% increase
Total August Internet Gaming Sets Another Record…Again
If it seems like we say this every month, that is no exaggeration. This month – yet again – set another record for total internet gaming win in New Jersey. The bar keeps being set higher, and it is eclipsed month after month.
–August 2019 total internet gaming win:  $41,101,587

–July 2019 total internet gaming win:  $39,315,731

–August 2018 total internet gaming win:  $24,804,558

—Month-on-month:  4.5% increase

—Year-on-year:  65.7% increase
NJ online casino/poker revenue:
– Aug 2018: $24.8 million
– Aug 2019: $41.1 million https://t.co/ITgLgF7FQg

— OnlinePokerReport (@OPRupdate) September 12, 2019
Sports Wagering and Casinos Up
The entirety of New Jersey gaming was impressive in August.
Sports wagering has been on a wild roller coaster this year, but it was up in August. Let's look at the monthly revenue for sports betting in 2019 thus far:
–January 2019:  $18,774,940

–February 2019:  $12,732,740

–March 2019:  $31,669,387

–April 2019:  $21,215,747

–May 2019:  $15,536,384

–June 2019:  $9,701,925

–July 2019:  $17,884,790

–August 2019:  $25,210,342
Land-based revenue was also up in August. Considering the casino gambling win only increased less than 2% in July (year-on-year), the 6.1% increase in August was welcomed.
Put it all together for August, and total gaming revenue had a very solid month. Revenue for the entire sector was up 16.1% to $352.8 million.
Online Poker Becoming an Afterthought
At one time, poker was the king of internet gambling. Poker sites popped up from every corner of the world, and players couldn't get enough of it.
When the poker boom ended, the United States, France, Italy, Spain, and several other European countries began cracking down on global poker operators. They all wanted licensing and tax revenue from the sites, as well as more control of the operators.
They got their wish in the form of little markets in separate countries. Some in Europe have pursued regulation but also liquidity, as France, Spain, and Portugal now share player pools across their borders. It is keeping the game alive in those countries.
The US market did no such thing. There was an initial effort by a New Jersey lawmaker to establish an online poker market and link with the UK, but US lawmakers were not ready for it. So, New Jersey set up its own industry, as did Nevada and Delaware. Those three states did join together to share liquidity, but only one operator has qualified for that liquid market thus far.
Pennsylvania legalized online poker in 2017, and West Virginia did it this year. The latter hopes to launch its sites by early 2021. As for Pennsylvania, it launched several online casino sites this summer but none for poker yet. And operators are being mysterious about potential launch dates.
The consistently disappointing New Jersey numbers are likely a reason for the delays in Pennsylvania. The regulator and potential operators see the results in New Jersey and know that online casino sites are the key to significant revenue and long-term growth.
New Jersey 2018 online poker rake:

Resorts: $7,976,101
Caesars: $7,750,178
Borgata: $5,667,017

Revenue down 11.8% in 2018 to $21.3 million.

— Brian Pempus (@brianpempus) January 14, 2019
Online poker has become an afterthought. Site operators in New Jersey seem to put little to no effort into improving performance through any kind of fresh ideas or new initiatives.
So, what can Pennsylvania expect? Poker operators can look toward the future and the hopes of liquidity with New Jersey, Nevada, and Delaware players. But considering it has taken nearly two years to launch poker sites in Pennsylvania, there is no telling how long it might take to enter into the interstate agreement.
For now, there are few in the American market that are giving regulated online poker more than a passing thought. And when looking at the New Jersey numbers, it shows.
Related Articles