New Jersey Warns Offshore Affiliates to Leave Market
By
October 20th, 2018 | Last updated on October 21st, 2018
Home
»
Poker News
»
New Jersey Warns Offshore Affiliates to Leave Market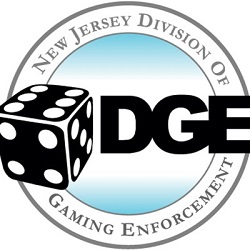 As the New Jersey online poker and gaming market nears its five-year anniversary, its regulator has decided to increase its efforts to crack down on offshore online gaming sites.
The New Jersey Division of Gaming Enforcement is limited in its abilities to prosecute offshore internet site operators, but the regulator knows that it can influence decisions through affiliates. Since online poker affiliates make their money by marketing various sites – many of them based offshore and not licensed in states like New Jersey – the affiliates have targets on their virtual backs.
According to Online Poker Report, which obtained a letter that will be sent from the regulator to affiliates, the fight is on to discourage any support for offshore poker and gaming sites.
DGE Repeats Threats
Division of Gaming Enforcement Director David Rebuck started trying to crack down on poker and gaming sites based offshore and not licensed in New Jersey as far back as 2014, just a few months after the NJ-based sites launched. He took the newly regulated environment seriously and sent letters to affiliates that promoted offshore sites.
Rebuck urged the state's attorney general to send letters alleging that offering promotions for unlicensed sites violated the criminal laws of New Jersey by aiding illegal gambling activity. Affiliate owners were threatened that the promotion of sites like Bovada, Americas Cardroom, and others could warrant action from the state, including "appropriate civil or criminal sanctions."
The latest letters were not made available by Online Poker Report in full, but they were reportedly sent directly from Rebuck at the DGE to an unknown number of online poker and gaming affiliates. The wording, in part, included the following statement:
"This letter shall serve as official notice that your website, by offering unauthorized gaming links, is promoting activity that is contrary to New Jersey and federal law. We request that you immediately remove any online gaming links that are not authorized under federal law or the law of any State."
Operators may have received the same letters, but that is not certain. But the Division of Criminal Justice was copied on the letters for "appropriate legal action."
Specific to New Jersey
The threats from 2014 and going forward were successful in pushing some affiliates to stop promoting any online poker sites that are not licensed in New Jersey or other states. The efforts also prompted some offshore sites like Bovada to stop accepting new customers from those states.
It is unclear if the state's law enforcement will do anything to back up the letters. Considering there has been no legal or criminal prosecution since Rebuck began sending letters more than four years ago, it seems unlikely that New Jersey will expend the costs necessary to pursue operators that are based outside of the US.
State attorneys general enforce state laws. Not the federal government. State AGs are not equipped to shut down offshore businesses of any type.

— Steve Brubaker (@SteveBrubaker) April 22, 2018
Rebuck is likely working with federal agencies to see if there are options available to prosecute on that level, but it may require pleas from other states as well – possibly Pennsylvania in the coming years as it launches its online gaming industry – to inspire the US government to act.
Survival of the Fittest
There are numerous reasons that offshore gaming sites thrive in the US market. Poker sites, specifically, provide much-needed competition for the sites licensed in states like New Jersey and Nevada. Players in Nevada have only one site, no choice or competition, unless they use offshore sites that tend to offer additional game selection and better tournament options. New Jersey players have several sites from which to choose, but none of them provide the liquidity necessary for pro players – or even semi-pros – to earn a living. Those players continue to support offshore sites to maintain their livelihoods.
If they want online poker to succeed, player pools have to be bigger. NJ only player pools are just shuffling money and feeding the rake.

— Gern Blansten, Esq. (@RealGernBlnsten) October 14, 2018
If the US government opened a national market for online poker, or if many more states legalized the games within their borders and linked together for liquidity, it would likely make the games sufficient for all players.
However, a national market in America is extremely unlikely. And the rate of legalization by individual states has been painfully slow. While Pennsylvania will be openings its virtual doors to various sites sometime in 2019, other states are still months away from passing legislation – and that is a best-case scenario. Even if one or two more states legalize online poker and gaming in 2019, it will take one to two years to launch their sites and an additional year or two to sign interstate liquidity agreements, something even Pennsylvania has yet to do.
Until the market becomes a viable one for American players, offshore sites will continue to thrive.
Hoping that online poker becomes legal/regulated within the next 5 years

Tired of playing on offshore European sites that have shell companies in Korea and other parts of Asia charge my card for deposits

Hoping wsop/ partypoker/stars/888 come to California soon 🙁

— Anthony Chen (@anthnychn) August 20, 2018
Related Articles