New Jersey and Pennsylvania Respond to DOJ Wire Act Opinion
By
February 7th, 2019 | Last updated on February 7th, 2019
Home
»
Poker News
»
New Jersey and Pennsylvania Respond to DOJ Wire Act Opinion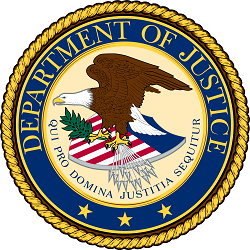 Former New Jersey Senator Raymond Lesniak remains widely respected by current members of the state's government, as evidenced by recent actions pertaining to the recent Wire Act decision issued by the US Department of Justice.
The Attorneys General of New Jersey and Pennsylvania took Lesniak's recent advice to contact the Justice Department. Not only did they feel it necessary to object to the recent decision but to defend laws in their respective states regarding online lotteries, poker, and casino games. The industry has become an important part of the Atlantic City gaming industry, with internet gaming having contributed more than $1 billion in revenue in the past five years, and Pennsylvania is preparing to launch its own sites to follow in New Jersey's footsteps. But the recent decision puts it all in jeopardy.
Further, the New Jersey AG requested information about lobbying groups that may have influenced the DOJ's decision, including all records between 2011 and 2018. And one name/connection will be key: Sheldon Adelson.
Last month, @TheJusticeDept reversed its longstanding position and cast doubt on the legality of online gambling in NJ, PA, and elsewhere. This mysterious about-face jeopardizes jobs and state tax revenue. Today, we're pushing back – and demanding answers. https://t.co/LDz9PgcN3a pic.twitter.com/RWSrqGKVMH

— AG Gurbir Grewal (@NewJerseyOAG) February 5, 2019
Suggestions Become Actions
Considering Lesniak's role in pushing for the legalization and regulation of internet poker and casino games in New Jersey, as well as in the years-long court battles to overturn the Professional and Amateur Sports Protection Act and allow New Jersey and other states to offer sports betting, it is no surprise that the New Jersey legislature turned to him for advice.
When the Wire Act decision was issued in January by the Department of Justice's Office of Legal Counsel, it reversed the 2011 decision that interpreted the Wire Act to apply only to sports betting. That opinion had allowed states to push forward to legalize online lottery ticket sales and various forms of online gaming and poker. And the January 2019 opinion erased that. While the opinion is open to a variety of interpretations as to how it will or could affect individual states' rights with regard to internet gambling, the general consensus is that it will be negative.
Lesniak was furious about the most recent decision. So, when New Jersey State Senate President Steve Sweeney requested guidance from Lesniak, the latter was quick to suggest two things. First, send a letter to US Deputy Attorney General Rod Rosenstein asking him to reverse the recent decision. Second, prepare necessary data from the Division of Gaming Enforcement in preparation for filing a declaratory judgment action in US District Court.
Within days, New Jersey Attorney General Gurbir Grewal and Pennsylvania Attorney General Josh Shapiro joined forces to send a forceful letter to the DOJ.
Objections to 2019 Opinion
Dated February 5, the attorneys general letter was addressed to US Acting Attorney General Matthew Whitaker and Deputy Attorney General Rod Rosenstein.
Its purpose was clear:
"To express our strong objections to the Office of Legal Counsel's opinion announcing that federal criminal law could apply to state-sanctioned online gambling that has taken place for years across this country. That new opinion, 'Reconsidering Whether the Wire Act Applies to Non-Sports Gambling,' reverses the Department of Justice's 7-year-old position expressly allowing online gaming to proceed. This about-face is wrong and raises significant concerns in our states. We ask that DOJ withdraw its opinion altogether or assure us that DOJ will not bring any enforcement actions against companies and individuals engaged in online gaming in our states – where it is appropriate under state law."
They continued with an explanation of the past decade of online gambling debates in America and individual states, as well as the positive impact of the 2011 Wire Act decision. They also wrote about the "potential breadth" of the opinion and the wide range of possible negative impacts.
In the end, they concluded:
"DOJ's latest reversal is wrong, and it undermines the values of federalism and reliance that our states count on. We request that you withdraw the OLC opinion or, in the alternative, guarantee that DOJ will not bring enforcement actions against companies in our states that are acting lawfully under state statutes."
New Jersey Targets Adelson
Attorney General Grewal of New Jersey took things a step further. On the same day, he penned a letter to the Department of Justice in the form of a Freedom of Information Act (FOIA) request for all records from 2011 to 2018 pertaining to the Wire Act.
"In a related move, Attorney General Grewal has filed a Freedom of Information Request (FOIA) on behalf of New Jersey seeking records pertaining to the new DOJ opinion." https://t.co/7DfKh7oZ9j

— Daniel Wallach (@WALLACHLEGAL) February 5, 2019
The request focused on information pertaining to the recent 2019 Office of Legal Counsel decision and seeks "information relating to outside groups' lobbying efforts urging the Department of Justice to reconsider this (2011 Wire Act) opinion."
Grewal specifically referred to Washington Post and Wall Street Journal articles about the January DOJ opinion that point to casino mogul and longtime opponent of online gambling Sheldon Adelson as an influencer of the new decision. He referred to Adelson's Coalition to Stop Internet Gambling (CSIG) lobbying group and its pressure on various people in the DOJ, including a memo sent to the government office in 2017.
The records being requested include:
–All records reflecting memoranda, communications, consultations, or meetings relating to the Wire Act, and online gaming/gambling by any reference

–All above-referenced information in the offices of the AG, Deputy AG, Assistant AG of the Criminal Division, Legislative Affairs, Legal Policy, Public Affairs, or Executive Secretariat

–All information related to any non-governmental actors or organizations, including CSIG, Las Vegas Sands, Lincoln Group, Blanche Lincoln, Sheldon Adelson, Charles Cooper, and Darryl Nirenberg, Office of White House Counsel and Office of Management and Budget
And the letter also included a request for expedited processing due to a "compelling need" for the records to protect due process rights and act within the 90-day delay window implemented by Rosenstein. He also cited an "urgency to inform the public."
CSIG Applauds DOJ's Reversal of 2011 OLC Opinion https://t.co/JMDNKsOvOF pic.twitter.com/1FKYLfaN70

— Coalition To Stop Internet Gambling (@StopNetGambling) January 15, 2019
Related Articles