Morris Trial Date for Zhao Murder Set for March 22
By
October 15th, 2020 | Last updated on October 15th, 2020
Home
»
Poker News
»
Morris Trial Date for Zhao Murder Set for March 22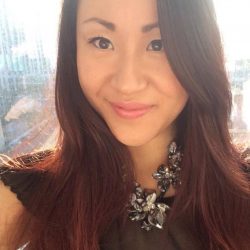 (Trigger warning: Mention of sexual assault and murder)
The Michigan court system moved one step closer to putting Jeffery Bernard Morris on trial for the first-degree murder of longtime poker player Susie Zhao.
A pretrial hearing in the Oakland County district court today resulted in an official pretrial date set for February and the start of the trial in March.
It may take longer than usual to hold the alleged murderer to account for the heinous crimes against Zhao, but the system is not known for its expediency. In addition, the coronavirus pandemic slowed everything more than usual.
An Agonizing Three Months So Far
It is difficult to imagine how the family and close friends of Susie Zhao deal with the process. It may feel like the chance to hold someone accountable for Zhao's death has already taken long enough. It has been three months already, but a longer period awaits before the trial may begin.
Zhao, a longtime member of the poker community, died not long after her 33rd birthday, sometime in the pre-dawn hours of July 13, 2020. The police noted that it took some time to identify her body, as she had been badly burned. Her family held a funeral and memorial service for her on the first weekend in August.
The details of Zhao's murder became more gruesome as the case moved forward and the authorities revealed details. Someone violently sexually assaulted her, bound her hands with zip-ties, and set her on fire at a public park until she died.
Ultimately, the police arrested a registered sex offender with a list of prior charges and convictions. They searched for, found, and arrested Jeffery Bernard Morris, and he has been held in the Oakland County Jail since August 4.
Morris faces a charge of intentional, premeditated homicide. Judge Kelly Kostin denied bond initially and then again after the probable cause hearing.
That hearing on September 14 put Morris in front of the judge for a five-hour overview of the case, during which time Prosecuting Attorney Kenneth Frazee questioned numerous witnesses. All of their testimony supported the case of first-degree murder, including the forensic pathologist who described Zhao's injuries in horrifying detail.
Morris' attorney called no witnesses. After closing statements, Judge Kostin quickly and unequivocally bound the matter over to the circuit court for trial. She was also clear to set no bond.
(The following video presents information, some of which differs from my reporting thus far. Please note that all of my information came from the police reports, press conferences, and witness testimony.)
Quick Pretrial Hearing Sets Dates
Circuit Court Judge Martha Anderson of Pontiac, Michigan, received the case and participated in a pretrial hearing on the morning of October 15.
The case of the People versus Jeffery Bernard Morris was presented in a Zoom meeting that included two members of the victim's family, Pamela Johnson and client Morris, Frazee, Judge Anderson, and members of the local media. We received press access as well.
The hearing was quick. The arraignment had happened by mail, and Johnson acknowledged it.
Interestingly, Frazee noted that there may be additional discovery on the way that could lead to possible additional charges against Morris.
Meanwhile, the court set the following dates:
Pretrial Date: February 11

Trial Date: March 22 onward
Johnson did request the February date for pretrial action, though there was a consensus that everything is delayed more than anyone would like due to Covid-19 and associated safety protocols.
Related Articles