Sex Offender to Stand Trial for Murder of Susie Zhao
By
September 15th, 2020 | Last updated on September 22nd, 2020
Home
»
Poker News
»
Sex Offender to Stand Trial for Murder of Susie Zhao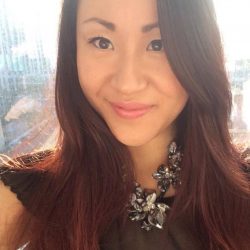 (Trigger warning: Details of sexual assault and murder)
On Monday, September 14, Judge Kelley Kostin oversaw a hearing for the preliminary examination of charges against Jeffrey Bernard Morris. He faces a first-degree homicide charge in the murder of 33-year-old poker pro Susie Zhao.
The hearing, broadcast live on Zoom, included nearly five hours of testimony in Division 2 of the 52nd District Court in Oakland County, Michigan.
And in the end, Judge Kostin determined that the prosecution met its burden as to probable cause to bind the case over for trial. And Morris will remain in the Oakland jail until then, Kostin refused to set bond.
(Update: See below for information regarding October pretrial hearing.)
What the Public Knew Before the Hearing
Born Shu Zhao but known as Susie Zhao (or Susie Q to her friends in the poker community), she was born in China but raised in Michigan. She attended the University of Chicago and ultimately moved to Los Angeles to play poker for a living.
Zhao was a well-liked poker player in the Southern California poker clubs. She also traveled to play in other parts of California and in Nevada, but she called Los Angeles home for quite a few years.
When the coronavirus pandemic took over in March, closing down poker rooms and casinos everywhere, Zhao struggled. She decided to move back home to Michigan, taking up temporary residence at her mother's house in Waterford.
Sometime on July 12, Zhao got into Morris' car. Sometime after midnight, in the early morning hours of July 13, two passersby found Zhao's badly-burned body in a parking lot near the Pontiac Lake Trail.
On July 31, the White Lake Township Police Department, in coordination with the FBI, found and arrested Jeffrey Morris, a 60-year-old white male, a registered Tier 3 sex offender with a criminal record that included everything from domestic violence to drugs. He was charged with premeditated homicide in the murder of Susie Zhao.
On August 1, Zhao's family and friends held a memorial service for her in Troy, Michigan.
Details Become More Gruesome
Every new development in this case becomes more horrific. The testimony during the September 14 hearing delivered more grisly details, more pain for Zhao's family and friends.
Judge Kelley Kostin presided over the hearing to examine the charges to determine if Morris should be tried for first-degree murder.
Prosecutor Kenneth Frazee represented the people of Michigan on behalf of Zhao. Pamela Johnson represented Morris, whose chains could be heard throughout the proceedings. He provided no testimony. In fact, the defense called no witnesses.
Frazee called numerous witnesses to show just how much proof would be available for a trial.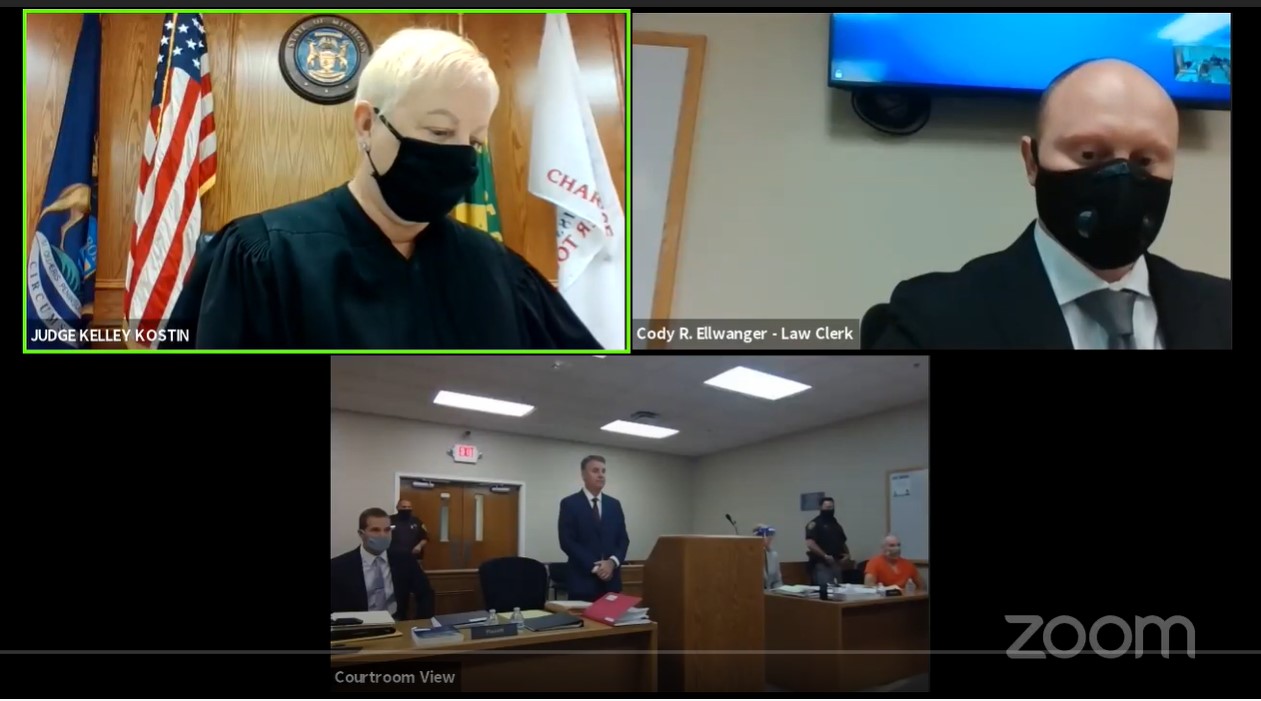 Witness: Dr. Andrew Hanosh, Forensic Pathologist
Dr. Hanosh performed the autopsy on Zhao, who was said to be 5'3" and 122 pounds at the time of her death. She had "extensive" external burn wounds to approximately 90% of her body. Her hair had been burned off, her clothing burned beyond recognition.
Zhao's wrists were bound by tight black zip ties. She had a severe perineum laceration, and Dr. Hanosh believed that a blunt instrument caused the tear of the skin from her anus to her vulva. He determined that the tear happened just before or after the burning.
The doctor found benzene in her system, showing that gasoline was used to burn her and that she inhaled the smoke. Additionally, he found a great deal of soot in her airway, proof that she was alive and likely conscious while being burned, something he admitted would have been "extremely painful." Dr. Hanosh also noted that she burned for anywhere from a few seconds to one or two minutes before dying.
Dr. Hanosh reported toxicology results that showed the benzene but not much else, merely therapeutic levels of controlled substances.
He ruled Zhao's cause of death as "thermal body burns with smoke and soot inhalation" and her manner of death as "homicide."
Witness: Ronald Granville
When Ronald Granville agreed to help a friend pick up some wood on Monday morning, July 13, the two of them drove past the parking lot where Zhao's body had been burned. They couldn't tell if it was a mannequin or person, so they drove closer.
They found Zhao's burned body at 7:50am that morning and immediately called the police.
Witness: Pontiac Lake Recreational Area Ranger Derek Yarnall
Ranger Yarnall testified that he checked the parking lots and all public places of the Pontiac Lake Recreational Area before it closed around midnight on July 12. There was no sign of any vehicle or person in that area, meaning someone placed Zhao there in the morning hours of July 13.
Witness: Mike Patel, Sherwood Motel Owner
The Patels have owned the Sherwood Motel in Waterford Township since 2014. The husband and wife both work in the office as well as cleaning rooms.
Mike Patel testified that he had rented a motel room to Zhao in the past – in April and in early July. On July 12, though, it was Morris who rented the room. He checked in at 9:26pm, renting a room for two people for $50 plus a $5 key deposit. Mrs. Patel put him in Room 7, from which he never checked out.
Mr. Patel went to the room at checkout time the next morning. When no one answered the knocks, he used his master key to enter. He simply cleaned the room and found nothing missing or out of order.
Witness: Matthew Pohl
The longtime friend of Morris testified that he had known Morris most of his life. Matthew Pohl is 55 years old.
He testified that Morris dropped by his Waterford home at approximately 9:10pm on the evening of July 12 to borrow $100. There was a woman in the passenger seat of Morris' black Audi, but he didn't recognize her or ask Morris about her. Morris said he wanted to borrow $100 for a hotel room, and Pohl gave him the $60 that he had.
Witness: Keith Hawkes, Meijer Asset Protection Team Leader
Hawkes has long been in charge of security for the Meijer store in Waterford. He was the person who viewed surveillance video regarding Morris.
According to video footage, Morris arrived at the Meijer parking lot just after 11:40pm on July 12, not long before the store closed. He went to the "do-it-yourself" aisle, where he proceeded to steal two packages of 14" black zip ties by putting them under his clothes. He then went to another aisle to pick up a jar of petroleum jelly, which he stole as well.
Morris left the store with those stolen items around 11:51pm.
Witness: FBI Special Agent George Rienerth
Based in Detroit, FBI Special Agent Rienerth declares his specialty to be cellular device analysis. The court declared him an "expert in historical cell site analysis."
He was in charge of analyzing the cell phone data for Zhao's two cell phones and Morris' phone on July 12 and 13. Rienerth determined these facts:
–All three phones were near Zhao's mother's house from 8:50pm to 8:55pm on the evening of July 12. Zhao and Morris also contacted each other around that time.

–All three phones were near Pohl's house from 9:10pm to 9:14pm.

–All three phones were at the Sherwood Motel at 9:35pm to 9:37pm.

–Only Morris' phone left Sherwood to go to Meijer from 11:22pm to 11:53pm.

–Morris calls one of Zhao's phones at the Sherwood Motel at 11:58pm.

–Only Morris' phone left the motel to go to Pontiac Lake Park from 1:46am to 2:00am on July 13.

–Only Morris' phone was at the location where Zhao's body was found from 2:02am to 2:17am.

–Morris' phone received a voice call, and his phone traveled to McGuire's Motor Inn in Waterford, all between 2:17am and 2:33am.

–Both of Zhao's phones stayed at the Sherwood Motel from 10:00pm until about 5:00am. Both eventually turned off that morning of July 13.
Witness: Brianne Wyrick (unsure of spelling)
This woman testified that she and her boyfriend, Tommy, sometimes used Morris and his vehicle as a pseudo Uber-type service. However, it was her boyfriend who knew of Morris. The two had used his driving service a few times in the month that they knew him, seemingly mid-June to mid-July. Her boyfriend called Morris for the rides but used Wyrick's phone to do it.
In the early morning hours of July 13, at approximately 1:47am, Wyrick's boyfriend used her cell phone to call Morris. He didn't arrive for approximately 45 minutes, at which time he picked them up and took them to a gas station so Wyrick could use the ATM. She noted that Morris seemed agitated and rushed.
Witness: Detective Thomas Sarasin of White Lake Township Police Department
Detective Sarasin was the officer first put in charge of the Zhao case and was on the scene when the two men first discovered Zhao's body.
He relayed some key missing details that fit into various parts of the story.
–In addition to the zip ties around Zhao's wrists, Detective Sarasin found another broken zip tie near her shoe in the parking lot where she died.

–Morris drove a 2008 Audi, in which the police apprehended him.

–Morris and Zhao first contacted each other by phone on July 10. They had eight phone contacts – by voice or text – on July 12, after which there was none.

–On the same day (July 20) that the police held their first press conference on television and identified Zhao as the victim, Morris removed all past contacts with Zhao from his cell phone. However, he did not remove her as a contact.

–On that same day, Morris searched the internet to learn how to remove the back seat of an Audi.

–Detective Sarasin discovered – after impounding the Audi – black zip ties on parts of the car's engine, the same zip ties as found on Zhao.

–Morris' phone showed months of daily internet searches for pornographic content, specifically punch-fisting, large objects penetrating anal cavities, and large penises for small women or men. He saved videos on his phone showing violence against women, including death.
Prosecution and Defense Rest
Frazee decided to rest his case at that point, and Johnson called no witnesses.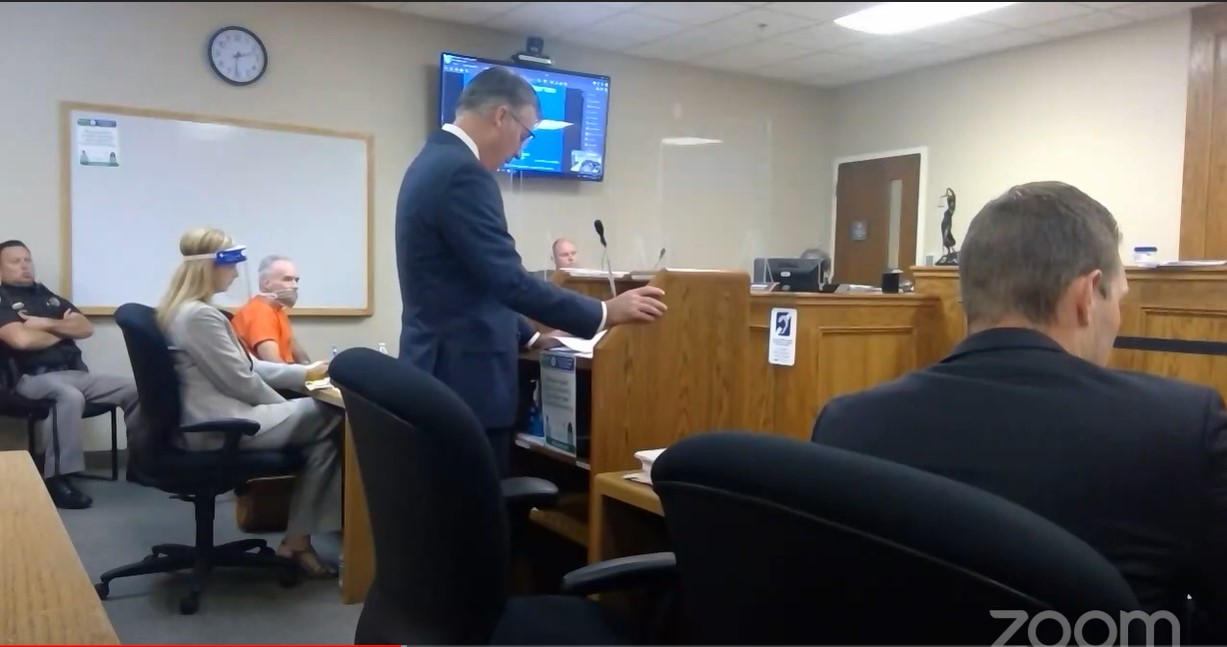 In his closing statement, Frazee said, "Very clearly, probable cause has been established that this defendant, Jeffrey Morris, committed the premeditated murder of Miss Zhao." He went on to summarize the testimony and say that the testimony showed "beyond probable cause" that Morris should be charged with the crime.
"We respectfully ask Your Honor to bind this matter over to the Circuit Court," Frazee ended.
Johnson then made her closing statement, asserting that the cellphone technology shows only vehicle and phone presences but nothing scientific tying Morris to the park location. She claimed that nothing proved that Zhao was even in Morris' hotel room. She wanted the case dismissed.
Frazee responded briefly to say that circumstantial evidence, per the Supreme Court, is just as strong as scientific evidence.
Unequivocal Ruling
Judge Kostin ruled without delay.
"The court is satisfied that the prosecution has met its burden as to probable cause. I note that the evidence that has been presented today is all circumstantial. However, the court feels that it's strong circumstantial evidence to meet the burden.

"The strongest evidence is the telephone report and the location reports that were submitted by Agent Rienerth showing, putting, actually puts the defendant and the victim together in the location of the hotel as well as the area where the death occurred.

"The other evidence also shows that there was contact between the defendant and the victim that evening, that the video from the home close to Nelsey Avenue shows the defendant's vehicle being driven to the area where the death occurred.

"That's all circumstantial but strong circumstantial evidence. So, I am satisfied that the prosecution has met its burden. I am going to bind this matter over as charged.

"There is no bond. The court's not going to set a bond at this time."
The Murder of Susie Zhao | More Details of Murder Revealed in Court https://t.co/gmTq6DBeeg via @YouTube

— popularcrimeTV (@PopularcrimeTV) September 15, 2020
Next: Pretrial Hearing in October
According to the Oakland Press, Morris will appear in court again on October 15. He will face Judge Martha Anderson for a pretrial hearing in the Oakland County Circuit Court.
The attorneys for Morris and the people of Michigan will discuss the charges and potential penalties. It will be an opportunity for the attorneys to set the stage for the trial, taking into consideration time required for attorneys to prepare their cases. They will talk about any issues with evidence and the use of certain facts and information in the trial. It could also be an opportunity for any plea negotiations should the Morris choose to attempt a deal.
Morris remains at the Oakland County Jail pending the October hearing and all subsequent proceedings.
Related Articles