Man Charged with Zhao Murder as More Details Emerge
By
August 7th, 2020 | Last updated on October 15th, 2020
Home
»
Poker News
»
Man Charged with Zhao Murder as More Details Emerge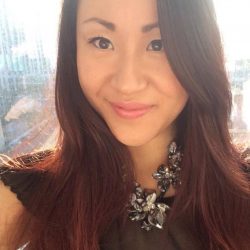 This week, police officially charged the man taken into custody with regard to the case involving Susie Zhao. They released more information about the chilling act and the man accused of doing it.
It gets tougher to take with the release of each new detail, especially for her family, friends, and fellow poker players who knew Zhao as Susie Q.
Heartbreak from the Start
In the poker community, she was Susie Q, a strong cash game player and competitor in the occasional tournament.
Zhao first took an interest in poker at a young age, and after finishing her schooling, she moved to Los Angeles to work as a poker pro. For years, she competed at the card rooms around Southern California and traveled to Las Vegas to play there, too.
Many in the poker community have shared fond memories of her.
RIP Susie Q 😥😥https://t.co/LJlXn029Nd

A true gentle soul

— Bart Hanson (@BartHanson) July 22, 2020
In March of this year, when the coronavirus pandemic prompted the closure of every casino and card room in the United States, Zhao is said to have experienced the financial troubles that have plagued so many poker players during 2020. That reportedly led to her decision to move back to Michigan, to spend time with her mother and figure things out. She moved there sometime around June 9, which was her 33rd birthday.
Sometime on Sunday, July 12, Zhao left her mother's house to go out.
White Lake Township police officers then picked up the story on Monday, July 13, when someone discovered a body in a parking area of the recreational Pontiac Lake Trail. The body had been so badly burned that it took nearly a week to identify her. It was Zhao.
Zhao's family and friends paid tribute to her at a funeral and memorial service in Troy, Michigan, on August 1.
We would like to send our thoughts to the friends and families of Susie Q. She played and commentated on Live at the Bike and will be missed.

Here is a clip of her in one of the craziest hands on LATB.

RIP Susie Q pic.twitter.com/iG32qV9eBU

— Live at the Bike! Poker Stream (@LIVEattheBike) July 22, 2020
Mystery Man Identified
The day before the rituals of remembrance for Zhao, White Lake Township officers arrested a 60-year-old man for whom they had been searching. They located that person and his vehicle on Friday, July 31, near Belleville, and they arrested him. Police records show a booking date of August 1.
Speculation as to his identity – garnered via some digging into the police department's arrest records – proved true. Jeffery Bernard Morris was the 60-year-old white man in custody.
Morris was no stranger to law enforcement. The Pontiac-affiliated man had a record dating back to 1980 consisting of:
–Drug conviction

–Assault with intent to rob while armed

–Criminal sexual conduct

–Multiple domestic violence charges

–Failure to register as sex offender

–Failure to comply with sex offender requirements

–Larceny

–Destruction of a building

–On probation for retail fraud

–Outstanding warrant for DUI in Florida
Regarding the criminal sexual conduct, records indicate that Morris was convicted of said crime in 1989. That classified him as a Tier 3 sex offender, one that could have included any of a number of actions, including rape, kidnapping a minor, and molesting a child under 13 years old. This required Morris to report to officials four times per year for life.
At the time of his arrest, officials referred to Morris as a transient, homeless person.
First-Degree Murder Charge
When officers took Morris into custody, he was immediately hospitalized. White Lake Police Lt. Christopher Hild could not expound on his condition due to privacy laws, but the Detroit News reported that he was not suffered from a life-threatening medical issue and would be released without much delay.
Morris appeared via video feed on August 4. Judge Kelly Kostin of the 52nd District Court determined that Morris' extensive criminal history led to her decision to deny bond. This means he will remain in custody. When released from the hospital, he was taken to Oakland County Jail, where he will stay until the August 18 probable cause hearing.
Morris faces a charge of first-degree murder, premeditated homicide.
More Pieces of the Puzzle
Police told reporters that Zhao and Morris met at the Sherwood Motel in Waterford Township on the evening of July 12. Officials said cell phone records reviewed by local and federal investigators put them both at the location. Morris' phone number was in Zhao's cell phone.
Investigators also noted that Zhao had stayed at that motel several times "prior to last month." The motel owner, Mike Patel, told Local 4 News that Zhao checked in on July 9 but checked out on July 11. Morris then checked in on July 12 – to the very same room Zhao had left.
Patel described Zhao as "soft and kind" and did not indicate he had seen Zhao and Morris interact.
An employee of the Michigan Department of Natural Resources checked the recreational area late into the night of July 12, around 11:45pm. Sometime after that, police believe Morris brought Zhao, who had been wearing jogging pants and other clothing, to that location and set her on fire. She was also bound and alive when set on fire.
A reporter for 7 Action News said sources told her the "crime scene was grisly and gruesome."
At this time, the investigation continues to determine if Zhao knew Morris and possible motives.
Related Articles