Massachusetts Gets Serious about Online Gaming
By
June 26th, 2018 | Last updated on October 19th, 2018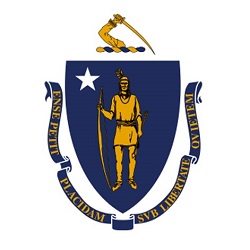 Massachusetts back on the internet gaming map
If it seems like Massachusetts is running around in circles when it comes to online poker and gaming, that is exactly what's happening. However, the latest circle may just lead to the legalization of a number of gambling endeavors, including online gaming, daily fantasy sports, sports betting, online lottery sales, and horse racing.
All of these items, which have been introduced to the Massachusetts legislature under four different but related bills, are now connected in that they are to be studied for economic viability. Last week, the Senate directed the Economic Development and Emerging Technologies Committee to commence a study of the potential economic impacts of various gambling expansion proposals.
While it is unclear how long the study may require for completion, it is a positive sign that lawmakers want all pertinent information while making final decisions on these gambling proposals.
Building on the First Study
For several years, a couple of steadfast lawmakers – headed up by Senate Minority Leader Bruce Tarr – introduced bills to legalize online gaming. Massachusetts Gaming Commission Chairman Stephen Crosby was on board as well. But other members of the legislature wanted more information, so the Commission set about studying a broad range of issues.
By mid-2017, the Special Commission on Online Gaming, Fantasy Sports Gaming and Daily Fantasy Sports issued its results and recommended that the legislature legalize daily fantasy sports (DFS), establish a broad definition for online gaming in the state's statutes, and consider more online lottery and gaming opportunities in the future.
Massachusetts special commission's report will inform online gaming bill development

Visit: https://t.co/vKe6l0zC2Xhttps://t.co/8wUJBNxw2d

— Complianza (@Complianza) August 5, 2017
That seemed like the end of the line for online poker for the time being, but Massachusetts State Senator Eileen Donoghue was not keen on waiting. She introduced SD.2480, which soon became SD.2273, "an act to regulate online gaming, daily fantasy sports, and online sports betting."
Not much happened with the bill through the first few months of the year, but Donoghue clearly had plans. Movement could be seen on the bill's history in May, and SD.2273 was put together with several other bills for a Senate study order on June 19.
A Second Study Ordered
The committee on Economic Development and Emerging Technologies is now "authorized and directed to make an investigation and study of certain current Senate documents numbered 175, 182, 185, and 2273 relative to economic development issues." Order S.2565 was signed by Eric P. Lesser for the committee and referred to the Joint Committee on Rules.
The bills specified in the order are as follows:
–S.175: "An act relative to horse racing and wagering" to give the Massachusetts Gaming Commission the authority to oversee and regulate all aspects of horse racing.

–S.182: "An act relative to online lottery" to conduct the state lottery online using the internet or through mobile devices as an addendum to current lottery laws.

–S.185: "An act relative to a feasibility study for a horse park in the Commonwealth" for the Massachusetts Gaming Commission to make recommendations regarding a horse park operated by a non-profit organization.

–S.2273: "An act to regulate online gaming, daily fantasy sports, and online sports betting" to change current law that outlaws illegal gaming" and amend with provisions for the Massachusetts Gaming Commission to oversee and regulate the online industries.
The parameters of the study have yet to be revealed, such as the deadline for the report. While producing such a comprehensive study may be too arduous to expect its results in 2018, it seems as if there is some sense of urgency surrounding the project. And with the ability to build on the previous study of online gaming, this could be expedited.
Even with a lengthy lead time, the results of the study could put Massachusetts in prime position to legalize and regulate online poker and other forms of gaming in early 2019. There seems to be momentum behind these various forms of gambling expansion.
Related Articles