GreySnow Poker Making Moves with Kempe
By
June 18th, 2019 | Last updated on June 18th, 2019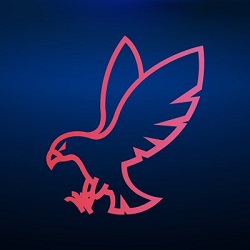 It has been a long and rocky road for the Iowa Tribe of Oklahoma in its quest to launch an online poker site. It started in 2015 and pushed through site name and software changes, legal challenges, management adjustments, and eventually a slow but steady launch.
Many wondered if the site would gain any traction, being based in the United States but licensed on the Isle of Man and catering to non-US players.
The actual success of the site remains unknown at this point, as revenue and site traffic are not public knowledge, but there is something to be said for a truly honest and concerted effort. That has come with more transparency on the GreySnow Poker website, the introduction of guaranteed prize pools in its online poker tournaments, the recent introduction of online casino games and sports betting, and the latest announcement involving a poker ambassador.
That ambassador isn't just any player, either. It's respected high-stakes player Rainer Kempe.
STOP PRESS: The 20 Million Dollar Man Signs with Grey Snow Poker @GatsbyKempinho

Visit our Facebook page to read more! https://t.co/cojwJwOrnh #onlinepoker #poker pic.twitter.com/32uY106k6e

— GreySnowPoker (@greysnowpoker) June 12, 2019
It looks like GreySnow is in the online poker game for the long haul.
Leaving the Past in the Past
Though the Iowa Tribe of Oklahoma seems to be on a smoother past than in the past years of struggles to launch its online gaming project, it's important to give a quick rundown of how the site came to be.
It was originally called PokerTribe.com.
The site was the brainchild of the Iowa Tribe of Oklahoma, which first announced its intentions to launch the online poker site in 2015 for players located outside of the US, in regulated American states, on airplanes and cruise ships.
Its initial hurdle came in the form of its own state, as the Oklahoma Gambling Compliance Unit tried to stop the tribe from launching the site. The site won its case in the US District Court for the Western District of Oklahoma.
However, other troubles emerged. Delays ensued with the use of Universal Entertainment Group software that was scheduled to launch in August 2016, but there were problems with buying the software from Universal as the company also faced a lawsuit from the Cheyenne and Arapaho tribes for fraud connected to a poker site that never launched.
And when Monster CEO Fred Khalilian stepped in, the complications multiplied.
In mid-2018, the Iowa Tribe of Oklahoma pressed the reset button. PokerTribe was replaced by GreySnow Poker, a name that had important significance.. (Their tribal name is Bah Kho-Je, which means People of the Grey Snow.)
The new site – GreySnowPoker.com – did launch in November 2018, complete with a license from the Isle of Man Gambling Supervision Commission and operated by Ioway Gaming Enterprise Ltd.
Today we migrate to the @BetConstruct client! Keep a look out for news of our new tournaments, our huge guarantees and overlays, new bonuses, massive value for our players, our new casino platform… and much much more!https://t.co/D2byBuKTeH #MakeYourOwnLuck pic.twitter.com/FqBy9c9BTD

— GreySnowPoker (@greysnowpoker) June 10, 2019
What to Know About GreySnow
GreySnow Poker, technically GreySnow Gaming, is the world's first Native American-owned gaming site. The casino games and sports betting options are relatively new, but poker was launched in late 2018. Importantly, the site notes, "We value the people who make up the gaming ecosystem."
In addition, it reads:
"Our primary goal is to provide you and the poker community the highest level of gaming integrity and customer support possible. Being part of a Tribe means understanding what it is to be honest, fair, and importantly, part of a community … We will always adapt, improve, and look for new solutions to protect our games."
There are cash games and tournaments for online poker players, and there is some variety, including the newly-popular Short Deck Hold'em.
As the site has grown in the past few months, GreySnow has increased its offerings to €600K in monthly tournament guarantees. This includes the following features:
–€55 Super Sunday with €10K GTD

–€38 Big €4K daily with €4K GTD

–€22 BIG KnockThemOut daily with €2K GTD

–€22 BIG 6 Max daily with €2K GTD

–The Grey daily deepstack turbo NLHE with unlimited reentries

–The Super Grey €66 every Sunday
The primary promotion offered on the poker site is a rakeback program. As rake is collected in the form of 5% or less of each pot, players can automatically start earning rakeback if they pay $10 per week in rake or more. It is awarded every Monday as follows:
–Pay $10 to $199.99 in rake, get 10% rakeback.

–Pay $200 to $299.99, get 15% back.

–Pay $300 to $699.99, get 20% back.

–Pay $700 to $999.99, get 35% back.

–Pay $1000 or more, get 50% back.
Rainer Represents
Poker fans who pay attention to high-stakes poker know the name. Rainer Kempe is a German online and live poker pro who now lives in the UK. He has earned more than $20.4 million in live tournament scores alone.
And Kempe is now the Global Poker Ambassador for GreySnow Poker.
Kempe's responsibilities include representing the site at this year's WSOP and other tournaments around the world and to play a "pivotal role in keeping us close to the heartbeat of the poker community."
Proud to share the news of teaming up with GreySnow poker! I'll post some updates on both the site and on working alongside the Native American community soon. https://t.co/3rwSzyWwFl

— Rainer Kempe (@GatsbyKempinho) June 15, 2019
Related Articles