Iowa Tribe of Oklahoma Launches Online Poker Site
By
November 15th, 2018 | Last updated on November 15th, 2018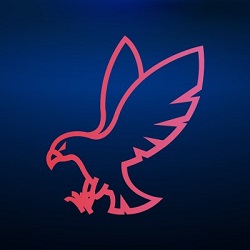 The process has taken years. The Iowa Tribe of Oklahoma has been trying to create and launch its online poker site since 2015, but its share of troubles spanned court battles, license applications, software issues, and a partnership with Monster. There have also been countless launch dates set, only to prove naysayers correct each time that the actual site failed to materialize into a playable poker site.
What was once hailed as PokerTribe.com, a site pursuing international real-money online poker players and those traveling in airplanes or on cruise ships, turned into GreySnowPoker.com earlier this year. The Iowa Tribe of Oklahoma renamed the site to honor its heritage and promised to operate soon under its license from the Isle of Man.
Finally, on November 5, GreySnowPoker did launch, claiming rake-free online poker for non-US players.
Play the Daily Freerolls at https://t.co/D2byButhQ7 #poker #freerolls #GSP pic.twitter.com/EvDqZnT5Ow

— GreySnowPoker (@greysnow2018) November 7, 2018
Trials and Tribulations
The Iowa Tribe of Oklahoma first announced its intentions to launch a real-money poker site in 2015. They wanted to attract international players, as well as those on airplanes and cruise ships, and those in American states with legalized online poker like Delaware, Nevada, and New Jersey. The tribe had to take its plan to the US District Court for the Western District of Oklahoma to fight the Oklahoma Gambling Compliance Unit, and the tribe's attorneys won the case for PokerTribe to go live.
The plan to then launch the real-money site in 2016 grew to include other games like bingo, slots, and online table games like blackjack and baccarat. Universal Entertainment Group prepared the software, and it was to be ready by August 1, 2016.
However, nothing happened until 2017 when the Iowa Tribe of Oklahoma announced that it secured an online gaming license from the Isle of Man's Gambling Supervision Commission. There were caveats, though. The tribe had to meet certain criteria before launching, all while the tribe was trying to purchase the software from Universal. Things then took a strange turn when Monster stepped in, under the management of new CEO Fred Khalilian, but at the same time, Universal and Khalilian faced a lawsuit from the Cheyenne and Arapaho tribes. The case in the Concho tribal court alleged that they scammed the tribes out of $13 million for a poker site that never came to fruition. And Khalilian also faced numerous allegations of shady and abusive behavior relating to other cases and situations.
Emergence of GreySnowPoker
Sometime in the first half of 2018, the Iowa Tribe of Oklahoma launched GreySnowPoker.com, what seemed to be an online poker website. Information on the site noted that the purpose of the site was to "increase awareness of the Iowa Tribe of Oklahoma across the globe, as well as promoting and supporting the rights of all North America's indigenous peoples."
The name of the site was derived from the true name of the tribe, Bah Kho-Je, which means "People of the Grey Snow." And with that in mind, the site would be a bastion of integrity, trust, and fair play.
Tribal Chairman Bobby Walkup did include this caveat in his message to players: "You won't find the largest number of games or the most players. What you'll find is a great selection of tournaments and cash games played on great looking tables."
Even so, the online poker tables were empty, and the GreySnowPoker social media accounts had yet to send messages to any followers.
At that point, it was unclear if Universal's software was being used, if Monster still controlled the rights to the site, and if Khalilian was still affiliated with the poker endeavor. It became important in that Khalilian was not only fired from Monster, but the company did so with a press release that called him "toxic," his entry into the business a "hostile takeover," and his presence at the company a threat that required many to take out restraining orders on Khalilian.
Meanwhile, GreySnowPoker sat as an unused poker site.
Do It Live!
As of November 5, 2018, GreySnowPoker is live and active.
GreySnowPoker launches fair and rake-free gaming https://t.co/xuM5v76EoQ

— 5 Star iGaming Media (@5starigaming) November 6, 2018
Per new information on the site, Ioway internet Gaming Enterprise operates the site. Having been established in 2017, the company is located on the Isle of Man and is licensed there under its Gambling Supervision Commission.
"GreySnowPoker provides an online service designed for poker enthusiasts," read a note on the site. "We recognize that player poker is a form of entertainment and thus make every effort to provide our members with the best overall gaming experience they'll find anywhere online."
Players can download the site or play via a web browser after registering for a new account. GreySnowPoker claims to be the "newest kid on the block or online poker" and adds, "We're not the biggest – and that's our strength. We give you poker how it should be played: simplified and stripped back."
The site notes that US residents are not allowed to compete for real money at this time, including in the states in which online poker is legal because the Iowa Tribe of Oklahoma has yet to obtain licenses in those states." It seems that players are being targeted in Latin America, Russia, and Brazil, though, as the site can be viewed in English, Russian, Spanish, and Portuguese.
There are bonuses available for the first time on the home page, as well as a loyalty program. Daily tournaments and freerolls are advertised, and the Snowbird weekly tournament has a guaranteed prize pool of $3,000.
The site also claims to be rake-free, which the administrators attribute to the site's FairPlay motto.
Tired or paying too much Rake ? You need to go to https://t.co/D2byButhQ7 #GSP #FairPlay #Poker pic.twitter.com/hGryFiyMcW

— GreySnowPoker (@greysnow2018) November 14, 2018
Related Articles