Global Glance: Italy Draws Ire, Spain and Gibraltar Lower Taxes
By
July 8th, 2018 | Last updated on July 29th, 2018
Home
»
Poker News
»
Global Glance: Italy Draws Ire, Spain and Gibraltar Lower Taxes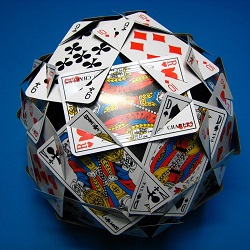 The weekly Global Glance looks at the online poker scene around the world. What happens with online poker and gambling beyond America's borders can and often does impact the state of online poker in the United States.
The recent ban on gambling advertising by Italy's new government remains in the news as critics voice their concerns. Spain and Gibraltar are in the news for lowering taxes on gambling operators, and Malta enjoys the benefits of being a gambling hub. In France, ARJEL demands changes to continue recent gambling growth, while Norway will try to defend its recent gambling crackdown in court against the EGBA. And in the Netherlands, its gambling regulator is now seeking new leadership.
Read on for details…
Italian Gambling Ad Ban Draws Criticism
As reported last week, the new coalition government in Italy moved forward quickly with a proposal to ban all forms of gambling-related advertising at sporting events, on television and radio, in the press and publications, and on billboards and the internet. The bill also bans all gambling-related sponsorships. And violations will start at €50K in fines and could go as high as €500K.
It didn't take long to turn the draft into the Dignity Decree and find support in the country's legislature. The Italian Council of Ministers then approved it and confirmed it will go into effect on January 1, 2019.
The only reprieve came when lawmakers agreed to allow online gambling operators to fulfill any current contracts that extend into 2019.
The expedited law took many in the gaming industry by surprise. Italian online operator trade organization LOGiCO responded with a memo expressing confusion, noting that an advertising ban is unlikely to protect players or reduce risks. The managing director at LeoVegas fears a black-market surge and emphasized the harm to come for Italy's football clubs, more than half of which have sponsorship deals with online gaming companies.
Italy's Council of Ministers has approved Deputy PM Di Maio's blanket ban on gambling advertising in the country from January 2019: https://t.co/mWmPuBAuyT pic.twitter.com/3tiXGjgj4a

— iGaming Business (@iGamingBusiness) July 3, 2018
European Gaming and Betting Association Secretary General Maarten Haijer called the ban counterproductive, as it doesn't address ways to truly combat problem gambling. "One of the important benefits of gambling advertising is that it directs Italian customers toward those gambling operators who are licensed to operate and comply with the rules in Italy," he said.
Haijer also addressed the likely increase of black market gambling. "Without advertising, black market gambling will increase – with customers accessing websites which are not licensed in Italy and operate outside the regulated framework, including the legal protective safeguards for customers. No other country in Europe currently bans gambling advertising precisely for this very reason."
EGBA hits out at Italian gambling ad ban: https://t.co/LjpoWgkUBC

— iGaming Business (@iGamingBusiness) July 6, 2018
Spain to Reduce Gambling Taxes
Midway through 2018, the Spanish Parliament passed the 2018 budget. The big news for the gambling industry is that it included a 5% tax cut for operators, as gross gaming revenue taxes will now be set at 20% instead of 25%.
Some type of reduction will hit every aspect of the gaming industry, from online poker to bingo and fixed odds betting.
The tax cut was introduced in April by Spain's former Minister of the Treasury and Public Administrations to attract more online gaming operators to the licensed market. Many feel it will reduce the level of unregulated gambling if more companies are able to apply for licenses and operate legally.
Did you miss: Spain reduces gambling tax in latest budget https://t.co/KpwjvbRIjK

— Gambling Insider Mag (@G_Insider) July 3, 2018
Gibraltar Lowers Taxes Due to Brexit
Following Spain's lead, Gibraltar is also set to reduce gambling taxes. The move was announced by its Minister for Financial Services and Gaming, who said the flat rate paid by licensees is outdated and needed to be changed to help operators brace for the "uncertainties of Brexit and challenges around the EU market access."
The changes are already in effect and include online gaming operators paying only 0.15% tax on annual gross revenue, down from a full 1%. Annual licensing fees, however, have increased slightly to £100K for B2C licenses and £85K for B2B licenses.
In addition, Gibraltar's Gambling Division is working with government agencies on various proposals that may be able to further support the gambling economy, including start-up companies.
Did you miss: Gibraltar lowers gambling tax as "Brexit uncertainties" continue https://t.co/qXyyGHIvDS

— Gambling Insider Mag (@G_Insider) July 6, 2018
Malta Benefits from Gambling
Malta's economy is depending on gambling more than ever before. The 2017 annual report from the Malta Gaming Authority (MGA) showed that the gaming industry contributed more than €1.1 billion to the nation's economy. That number was €100 million higher than in 2016, and gaming tax revenue was up by €2.8 million with a new 2017 total of €59.1 million.
MGA noted that gaming now accounts for 11.3% of the Maltese economy as the fourth-highest producing sector there. The number of full-time jobs rose significantly, and even the number of gaming operators licensed by MGA increased by 28 to a total of 287 in 2017.
Gaming turns €1.1 billion to Malta's economy #InTheSpotlightFGN #Malta #Gaming #Finance https://t.co/6DRlwShEpf

— Focus Gaming News (@FocusGamingNews) July 3, 2018
ARJEL Wants French Gaming Reforms
French online gambling operator ARJEL released a report for 2017-2018 that revealed its need for expanded capability to adjust its regulatory framework and to request more resources from France's budget to appropriately adapt to changes to the laws and within the gambling industry.
With a recent increase in activity in several sectors of gambling – sports and race betting, and online poker – ARJEL wants to be able to move in coordination with the growth, enabling it to continue.
ARJEL President Charles Coppolani called for urgent action. "A major reform is needed," he said. And the group's European and International Affairs Officer, Claire Pinson, added, "ARJEL takes action in a very precise legislative framework, and the legislative agenda is not suited to frequent adaptations of the legislation."
French regulator @ARJEL says legislative model is unsuitable for future challenges: https://t.co/KoIbq5gpFW #igaming pic.twitter.com/hq3pEpQpGQ

— iGaming Business (@iGamingBusiness) July 5, 2018
Norway Ban Faces Opposition
As previously reported, the Norwegian government recently began a severe crackdown on unlicensed and offshore gambling operators via an order that banks refuse to process financial transactions with those companies.
The European Gaming and Betting Association (EGBA) responded with a legal challenge in an Oslo court. The basis for the challenge was that the interference with transactions is a violation of the European Union's principle that goods and services are able to move freely between member states. The EGBA also claimed that the customers initiating those financial transactions are not breaking any just law in Norway and shouldn't be punished with the ban.
Europeiske spillselskaper saksøker Norge / European gaming companies are suing Norway for breaches of EU law ⚖️on free flow of goods and services – via @Aftenposten: https://t.co/ifEh71TKKS #norge #norway #nettspill

— EGBA (@EUgambling) July 3, 2018
Netherlands Regulator Chief Departs
Marja Appelman announced that she is leaving her position as head of Dutch regulator Kansspelautoriteit after five years, as well as her position as the head of the Gaming Regulators European Forum (GREF). She will be assuming the role of Executive Director of the Housing Market Directorate at the Ministry of the Interior and Kingdom Relations beginning August 1.
Appelman has been responsible for the regulator's tougher stances on gambling violations while moving the organization into a position that is ready to accept the new gambling law, should it pass the Senate.
News: Netherlands Gambling Authority Chief Executive announces departure https://t.co/q24vUFM7Hw

— Gambling Insider Mag (@G_Insider) July 8, 2018
Related Articles