Global Glance: EU Online Poker Liquidity Takes Shape
By
January 7th, 2018 | Last updated on October 16th, 2020
Home
»
Poker News
»
Global Glance: EU Online Poker Liquidity Takes Shape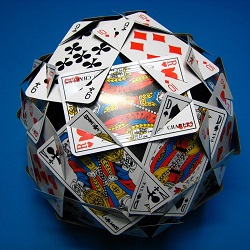 Europe and Uruguay in global news this week
The weekly Global Glance takes a look at the online poker scene around the world. What happens beyond America's borders can and often does impact the state of poker in the United States.
This week, the big story is the advancement of the process of several European countries to share player pools.
European Shared Online Poker Nears
Four countries have taken online poker seriously and regulated the games in their own individual markets in the past several years. Italy was the first, France followed, and Spain and Portugal also established their own online gambling markets that included poker. They have since come to realize that segregated markets are limited and not equipped for growth.
Regulators in the four countries have been discussing shared liquidity for a few years but only in 2017 took concrete steps to make it happen. They signed the official agreement in July at a meeting in Rome.
Portugal had the easiest path to liquidity, as its only operator was PokerStars. And PokerStars was the only operator licensed in all four countries. As France moved quickly to prepare its operators for the merge, PokerStars was unsurprisingly the first to acknowledge readiness for liquidity and received approval from French gaming regulator ARJEL thusly.
Spanish regulator DGOJ opened its application process for new poker licenses in mid-December of 2017 to follow in France's footsteps, as it also prepares to coordinate Spanish market operators for liquidity. It is anticipated that PokerStars will be approved without much delay.
As 2018 began, Spain and France announced that their joint online poker cash game and tournament tables will launch within a few weeks, likely before the end of January. Portugal seems ready but was not included in the initial statement, though it is anticipated that Portugal will join the shared tables shortly after the Spain-France launch.
Italy continues to be a wild card in the process. While it signed the 2017 liquidity agreement, many legislators have indicated concerns about the potential for money laundering in a shared poker environment. This has preempted Italian regulator AAMS from opening its licensing process, the first concrete step to preparing operators for liquidity. With no updates from AAMS, it seems the shared market will begin without Italy but be prepared to welcome its players when ready.
888poker Expands to Italy
One of the biggest success stories in online poker in 2017 was 888poker, as it grew its online and live poker presence globally and significantly. It expanded its live series offerings, signed numerous new and diverse ambassadors to sponsorships, and continuously improved its online tournament options to accommodate a wider array of players. Its latest move only signifies its intentions to become a serious contender to PokerStars in more markets.
The first week of January saw 888poker launch in the regulated Italian market. The 888 online casino and sports betting sites were already offered to Italian players, but the expansion of poker into Italy shows its desire to grow and eventually participate in the aforementioned shared liquidity project.
Italian players can expect a massive advertising campaign and numerous promotions and bonuses to encourage them to try 888poker as an alternative to PokerStars and Italian-based operators.
Uruguay Bans Online Gambling
As some South American countries like Colombia and Brazil seek to regulate online gambling, Uruguay has decided to move in the opposite direction. The country's legislators approved an online gambling ban in September 2017, and it went into effect on January 1, 2018.
International online casino and poker operators – any that are not located in and licensed by Uruguay – are now prohibited from targeting Uruguay players, and internet service providers are tasked with implementing measures to prohibit access. While Uruguay has been home to numerous live poker tour stops and shows great public interest in online poker, the market is effectively cut off from the world for the indefinite future.
Related Articles