Caesars Could Launch WSOP PA Online Poker Soon
By
May 30th, 2020 | Last updated on May 30th, 2020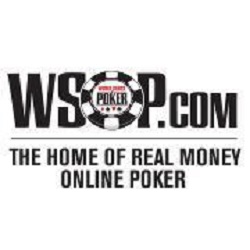 Poker operators have been clamoring for a new and improved United States online poker market for years. After the disaster of 2011, better known as Black Friday, everyone from operators to players repeatedly appealed to states to legalize online poker.
A few did it. Nevada, Delaware, and New Jersey have been offering online poker on varying scales for more than six years. Pennsylvania legalized the game in 2017, and Michigan and West Virginia followed in 2019.
As for Pennsylvania, the process of licensing and preparing sites for launching their online casino games was painfully long, nearly two years for the first of them. And for online poker, the process required more than two years of preparations. Even then, the only site to launch at that point was PokerStars back in November 2019.
Competition is always healthy, and poker players like to have choices. But with PokerStars and its casino partner, Mount Airy, as the only online game in town, especially during the pandemic and months of stay-at-home orders, that single site thrived.
PokerStars and Mount Airy showed more than $3.13 in revenue in March, and their numbers soared to more than $5.25 million in April.
After all of these months and a pandemic to highlight the potential of online poker, Caesars is preparing to launch its WSOP.com site on the 888poker platform.
Online poker players in Pennsylvania should have additional options in the not-too-distant future. The real question is, which site is next to launch in PA? #onlinepoker https://t.co/ef4mKET7Yx

— PlayPennsylvania (@PlayPANews) May 28, 2020
Signs in March and April
Last month, the first signs began to point to a potential launch for the WSOP online poker site. Caesars finally launched its online casino with land-based partner Harrah's Philadelphia.
Technically, Caesars began to make its moves in March when it launched its online sportsbook. Then, on April 23, the partnership launched its online casino site, though it initially offered only a dozen games. The goal was to complete its soft launch and final testing.
Those last few days of April did deliver more than $231K in online casino revenue for Caesars, though the real progress of the site to catch up with its numerous competitors will take shape in May.
The other sign came from 888poker, the platform of all WSOP sites in the US. On a mid-April investor call, 888 Holdings CEO Itai Pazner noted the upcoming launch of the WSOP poker site in Pennsylvania, though he wasn't specific.
Pokerfuse did speak with Pennsylvania Gaming Control Board Director Doug Harbach, though, who indicated that the 888poker platform was not yet "ready to go." He didn't have a timetable for launch, either, but he said 888 was in the midst of its background check with the investigative unit. The next step would be the PGCB approval.
Signs in May
The license is pending. Play Pennsylvania reported this week that the PGCB confirmed the pending online poker application for Caesars.
Again, however, Harbach said the same as he did one month ago, that he cannot nail down a date for launch because he doesn't know when "background work" will be finished. When that is completed, the PGCB will need to approve it so it can launch.
That may be coming up quickly. The PGCB is scheduled to meet on June 10 for its monthly hearings and appeals meeting. That seems like a good time to make it official, announce the approval and give the go-ahead for the WSOP online poker site to launch.
Live Poker Remains Stalled
Pennsylvania poker players have been waiting more than two months to find out when their live poker action may resume. Online poker is great, but many miss their regular poker rooms, which officially closed in mid-March.
In the past few weeks, as the cases of Covid-19 decreased, officials started to allow nonessential businesses to reopen. And on May 20, the PGCB released requirements for gambling establishments to meet before they will be allowed to reopen. Some have already unlocked their doors, albeit cautiously.
The problem with the protocols, however, is the omission of poker.
"Poker rooms are not authorized to operate due to players handling cards and chips. Poker room operations will be reexamined based upon changing CDC and PA DOH guidance."
No poker? Plexiglass barriers? Pennsylvania's casinos will look a bit different when they reopen under new guidelines from the state Gaming Control Board. https://t.co/7Gnps3TsIs

— PHL Business Journal (@PHLBizJournal) May 26, 2020
Interestingly, a number of table games, like baccarat and some forms of blackjack, require players to touch cards and chips. Casinos "may utilize alternative procedures which limit players touching chips and cards," but this is not required.
Regardless, poker players will not have live poker again for the foreseeable future. The launch of a second online poker site in the regulated Pennsylvania market will be welcomed by many of them.
Related Articles