Bruning Uses Children to Invoke Online Gambling Fear
By
October 22nd, 2018 | Last updated on October 22nd, 2018
Home
»
Poker News
»
Bruning Uses Children to Invoke Online Gambling Fear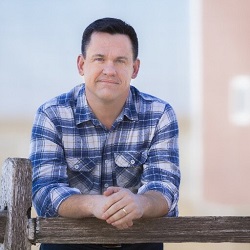 Sheldon Adelson cannot imagine the inability to buy what he wants. He wants the United States to ban online poker and casino games at the federal level, whether by passing a bill like the Restoration of America's Wire Act (RAWA) or reversing the 2011 Department of Justice decision regarding the 1961 Wire Act. And he will stop at nothing to make it happen.
The billionaire casino mogul does most of his work through the Coalition to Stop Internet Gambling, a lobbying organization he launched and funds. The group uses social media to generate irrational fears – not based on current facts – and pushes retired political figures to write op-eds in the mainstream media to do Adelson's bidding.
Two months ago, former US Senator Blanche Lincoln from Arkansas penned an opinion piece in the Financial Times, urging the Department of Justice to reverse its 2011 decision. Last week, it was former Nebraska Attorney General Jon Bruning, who also serves as the National Association of Attorneys General President and, of course, counsel to the Coalition to Stop Internet Gambling. His op-ed for Morning Consult was entitled, "Online Gambling: The Hidden Danger Lurking on Your Child's Smartphone."
.@JonBruning in @MorningConsult: "There is a new danger lurking on teens' smartphones…As a father & the former AG of Nebraska, I'm appalled at how easy it is for kids to get access to online gambling sites & rack up tremendous amounts of debt" https://t.co/OQdlCFc8ii

— Coalition To Stop Internet Gambling (@StopNetGambling) October 18, 2018
Using Children to Stoke Fear
Bruning started his op-ed with an ominous warning about smartphones, how teenagers can be gambling online without parents' knowledge. He used his role as a father to talk about the "appalling" ease with which kids can access gambling sites. "There's a huge risk of gambling addiction, and it can be found right in their pockets," he wrote.
Since Bruning was the former attorney general of Nebraska and a seemingly educated man, it is concerning that he is unaware of KYC (Know Your Customer) and geolocation technology that ensure only certain players are able to access online gambling sites that were legalized by the Wire Act decision. There have been no instances thus far – in five years of legal online poker and casino gaming in the US – of underage gambling infractions. That is in stark contrast to the number of underage customers caught in land-based casinos each year.
Later in the piece, Bruning let parents know that the recent House Judiciary Committee on sports betting "recognized the significant threats of online gambling to children and gambling addicts." He praised US Representatives Goodlatte and Sensenbrenner for bringing information to the hearing about rare instances of children (not in the US) abusing betting apps on their phones. He did stop just short of praising his own testimony at that hearing, possibly because he falsely claimed that his own state of Nebraska was "ill-equipped to enforce gambling laws" despite having no proof of the assertion.
"Bruning's testimony cited news reports from England that showed operators using advertising to target kids & one instance where a 13-year-old boy took his father's credit card after seeing online gambling ads…& lost more than $140K in a matter of days" https://t.co/EKexI9CLI9

— Coalition To Stop Internet Gambling (@StopNetGambling) September 28, 2018
His op-ed also pointed to a Business Insider article from early 2018 that "found online casino ads on websites intended for children and problem gamblers in search of help to overcome their addiction." However, this was found to be utterly false, as the online casino ads are not targeted in that way but rather appear online at various locations as determined by web users' own searches. There has never been any valid proof showing that online poker or casino sites, whether in the US or based offshore – target underage gamblers.
Using Sports Betting to Stoke Fear
Since the US Supreme Court overturned PASPA in May, essentially giving each state in America the right to legislate sports betting as they determine necessary, Congress has taken it upon itself to examine the possibility of regulating sports betting on the federal level, starting with the aforementioned hearing.
Bruning translated that into this part of his op-ed: "Kids will now be able to use their phones to bet on their favorite sports team." This couldn't be further from the truth, as most states that are legalizing sports betting do not allow it to be done online, only at land-based wagering facilities. And the states – like New Jersey – that allow online betting have proven that the Know Your Customer technology is effective in restricting bettors to those of legal age.
He also noted, "The only pot at the end of the sports-betting rainbow is filled with fool's gold. Sports betting is a low margin venture." What Bruning failed to see is that New Jersey, the state that won the Supreme Court case and quickly launched its sports betting industry, has shown more than $40 million from its mid-June inception to the end of September. Does that qualify as a low-margin venture?
Using Falsehoods to Stoke Fear
Midway through the op-ed, Bruning noted, "The Federal Bureau of Investigation has warned Congress that 'online casinos are vulnerable to a wide array of criminal schemes' and 'may provide more opportunities for criminals to launder illicit proceeds with increased anonymity.'" The quotes came from a 2013 FBI letter to a member of Congress as to possible dangers of criminals using online gambling, but it did not note all of the new technology used in states like New Jersey to prevent those crimes from happening.
Essentially, Bruning missed the entire point of a regulated industry, which is to protect customers from criminal elements and prevent those crimes altogether. States like New Jersey have implemented the latest technology to do just that, and all states with regulated online poker and casino games – and now sports betting – are using this technology.
Bruning wrote that Congress must crack down on illegal online gambling and sports betting, as well as to restore the Wire Act to its original wording and definition – which was written in 1961.
Bruning says Congress should "restore" the Wire Act. Again, because that worked so well? Also, I think Bruning thinks the Wire Act was a federal ban on online gambling or on sports gambling. It wasn't. pic.twitter.com/4M1u1TtVIo

— michelleminton (@michelleminton) September 27, 2018
Adelson Pays Well
It is not clear what Bruning is paid to serve as counsel to the Coalition to Stop Internet Gambling. But it is clear that Adelson is sparing no expense when funding the campaigns of numerous members of Congress in their bids for reelection next month. Bloomberg reported last week that the Adelsons just added another $25 million to Republican candidates, on top of the $87 million they had already given.
Investments in candidates like Senator Lindsey Graham and former Representative Jason Chaffetz proved ineffective in stopping online gambling, as both failed in their efforts to pass RAWA-type legislation and overturn the 2011 Wire Act decision. However, Adelson is willing to put more money into candidates willing to do his bidding, and he is hoping that one of those bets on the mid-term elections pays off.
Sheldon Adelson has added $25 million to his mid-term spending. https://t.co/dS9eJLGYFh

— Bloomberg (@business) October 21, 2018
Related Articles