Borgata Seeks Ivey WSOP Winnings in Baccarat Case
By
July 24th, 2019 | Last updated on July 24th, 2019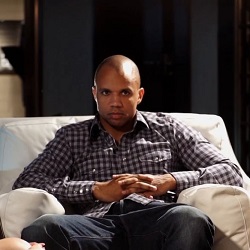 Phil Ivey has been involved in lawsuits involving casino baccarat winnings since 2012. For the better part of this decade, he and baccarat partner Cheung Yin Sun have been paying attorneys to fight casinos that claimed the duo cheated to win millions.
They famously lost the case involving Crockfords Club in London. It went all the way to the UK Supreme Court, which ruled against the players in 2017. They were found to have played with "dishonest intentions" and staged a "carefully planned and executed sting."
The other case, which involved several baccarat sessions at the Borgata in Atlantic City, New Jersey, is ongoing. The casino has been pursuing more than $10 million from Ivey and Sun since 2014.
Despite the US court system continuously ruling against Ivey and Sun, Ivey repeatedly decides to play poker tournaments and win sizable sums of money. Borgata wants that money. And the courts feel that the Borgata can pursue those winnings in lieu of Ivey cooperating with the court's ruling against him.
It's getting complicated. And it could get ugly.
Borgata Case in Summary
In 2012, Ivey and Sun played baccarat at Borgata and won approximately $10 million over the course of four sessions. They used a practice called edge sorting to help them win. The technique involves eyeing miniscule defects on cards, following those cards through the deck, and using that "edge" to win against the casino.
Players call it an edge. Casinos, including Borgata, call it cheating.
Borgata sued the duo in 2014 on charges of fraud, racketeering, unjust enrichment, breach of contract, and civil conspiracy. Ivey and Sun countersued the following year, but a federal judge ruled against them. They were ordered to pay approximately $10.1 million to Borgata.
As the appeals process ensued, a US District Court judge ordered Ivey to begin payments to the Borgata in 2018. Ivey contended that those payments would have a "devastating impact" on him and his professional poker career.
Borgata began efforts to seize Ivey's assets, though Ivey seemed to have liquidated some of them and invested in properties outside of the United States.
Ivey Spends and Collects
As if the Borgata rulings were non-existent or unenforceable, Ivey has continued to buy into high-stakes poker tournaments and sometimes collect large sums of money for doing well.
In May 2018, Ivey played some tournaments at the Triton Poker Super High Roller Series in Asia. He bought into the HK$250K NLHE Short Deck tournament and won it for HK$4.7 million (approximately US$605K). And he bought into the HK$1M NLHE Short Deck event and finished third for HK$13 million (approximately US$1.67 million).
Last year, he also went to the WSOP in Las Vegas, played the $50K Poker Players Championship and finished ninth for $111,447.
This year, Ivey played another slew of tournaments at the WSOP in Vegas, but the one that garnered the most attention was that he again played the $50K PPC. And this time, he finished eighth for $124,410.
Borgata has followed Ivey's tournament adventures, all while the poker pro's lawyers contend that he does not have any money to pay the casino per the court's orders.
Frustrated Borgata Pushes Harder
Haley Hintze of Flushdraw produced documents last week that showed a writ of execution filed in mid-June against Ivey and Sun, and that writ was approved for the $10.13 million judgement plus interest and court fees.
It's a Raisin Bran (two scoops!) week for Haley. Recent court filings show that @BorgataAC has successfully docketed its $10.13m judgment against @philivey into Nevada, and that the Borg attempted to seize Ivey's PPC WSOP winnngs. Might be Ivey's last NV tourney for a while… https://t.co/qNZttnqSTz

— Haley Hintze (@Haley_Hintze) July 20, 2019
That was followed eight days later by Borgata requesting the ability to seize any money Ivey won at the 2019 WSOP.
The writ, as noted by Hintze, contains an apparent error that puts the total approved as more tan $20.4 million, twice as much as the New Jersey court approved. Whether an error or simply an accumulation of attorney and court fees, the judgement stands.
The Nevada writ of execution was served and accepted by WSOP Vice President Jack Effel. It is unclear if the WSOP turned over any or all of Ivey's winnings in that PPC event, as timing may have come into play due to the acceptance of the writ and the payout to Ivey.
Ivey also lost a similar case (and amount) in the UK Supreme Court already. No wonder Ivey Poker shut down as it became clear a gambling license wasn't in his future … His lawyers musta told him the odds of winning

— dan michalski (@danmichalski) July 22, 2019
Related Articles