Borgata Continues to Pursue Ivey and His Assets
By
October 21st, 2018 | Last updated on October 21st, 2018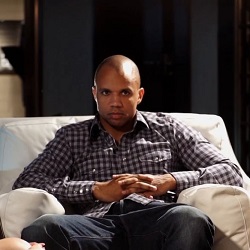 Phil Ivey's list of accomplishments in poker is long and impressive. In live tournaments alone, he has won more than $26 million. Add to that his online poker earnings, sponsorships, cash game poker and sports betting wins, and business investments, and Ivey can claim a successful career.
That is not the case for Ivey's baccarat experiences. The opposite is true, at least in the two reported cases in which casinos have won massive court cases against Ivey and his baccarat partner, Cheung Yin Sun. One case went all the way to the UK Supreme Court, which ruled that he could not take possession of his £7.7 million because it was obtained via a "carefully planned and executed sting."
The other case is ongoing, but the most recent ruling allows a judgement to stand for Borgata in Atlantic City, to which Ivey and Sun owe $10.1 million from a series of baccarat games in 2012. Borgata is so intent upon getting its money back that the casino is actively searching for Ivey's assets via bank accounts and real estate in Nevada.
This may not end well for Ivey.
Six Years Ago…
Ivey and Sun joined forces to win baccarat in various casinos around the world. They were particularly busy in 2012, when they played at Crockfords Club in London and won £7.7 million and four different sessions at Borgata in Atlantic City. The latter sessions garnered nearly $10 million in winnings.
Of the two situations, Borgata is the one that paid Ivey and Sun their winnings after each session, but when Borgata officials became aware of the UK case, they knew they had been the victims of the baccarat duo using edge sorting at their establishment as well. Edge sorting is not officially cheating, but casinos do not allow players to use the technique and can ban players for doing so.
Borgata sued the two in 2014, alleging fraud, racketeering, unjust enrichment, breach of contract, and civil conspiracy. Ivey and Sun then countersued the casino the following year. A federal judge ruled in late 2016 that the two players breached the Casino Control Act by using edge sorting to win money, and they were ordered to repay a total of $10.1 million to Borgata.
Poor Phil Ivey. Not only does Borgata want its money back, it also wants its estimated winnings and comps back too! https://t.co/Uo5Wvzfvn6

— Card Player (@CardPlayerMedia) November 14, 2016
As expected, Ivey and Sun filed an appeal in early 2017, but the back-and-forth of legal proceedings prompted Borgata to demand payment in 2018 without any further delays. Ivey and Sun filed another motion in response, saying that the "enormity of that amount would clearly be of devastating impact." An August 2018 hearing found Ivey's lawyers arguing that he couldn't repay the money without dipping into his poker bankroll, but Borgata argued that he could play lower buy-in tournaments. The US District Court judge denied Ivey's motion to withhold payment, ruling that they must make a payment to Borgata as the appeals process proceeds.
Going After Assets
With no efforts to pay Borgata on record, Borgata took its case to Nevada, where it believed Ivey had assets that it might be able to seize. It filed a motion to register the New Jersey judgment in Nevada in order to pursue assets, since the only potential for New Jersey assets failed when Ivey's sole Wells Fargo bank account was shown to be empty.
Borgata hopes to seize three companies – Phil Ivey Enterprises, I.V. Ventures, and Ivey Poker – as well as P.D. Realty and a single condominium. The casino also wants to go after Ivey's home in Cabo San Lucas, Mexico, as it was portrayed in a 2013 social media post. According to the motion obtained by Flushdraw, Ivey's total worth could be as much as $100 million. From this, Borgata wants its rightful share since Ivey and Sun have yet to satisfy the court's ruling to pay Borgata.
Ivey Drawing Dead?
It is unclear if Ivey and/or Sun will be pursuing appeals or somehow skirting the payment order. Thus far, Ivey's assertion that such a payment would cut into his ability to play poker hasn't been successful in persuading any judges.
It also doesn't help Ivey's case that he continues to play the highest buy-in poker tournaments in the world. In May 2018, he played several high buy-in events at the Triton Super High Roller Series with buy-ins ranging from the equivalent of $30,000 to more than $125,000. Of the two tournaments in which he cashed, he won more than $2 million. At the 2018 WSOP, he didn't have much success with the exception of finishing ninth in the $50K buy-in Poker Players Championship for more than $111K.
In the real world, Ivey's arguments don't seem to hold up, and the courts have agreed thus far. However, if Ivey has moved all of his funds overseas, it may be impossible for Borgata to find and seize them.
The sage continues.
Congratulations to Phil Ivey the Triton Poker Series Short Deck Ante only 250K winner! ? ?????

He's back! and thanks to @tritonpoker for the photo pic.twitter.com/Scie2oxPE8

— partypokerLIVE (@partypokerlive) May 13, 2018
Related Articles