Phil Ivey Continues Fighting Borgata in Baccarat Case
By
March 27th, 2019 | Last updated on March 27th, 2019
Home
»
Poker News
»
Phil Ivey Continues Fighting Borgata in Baccarat Case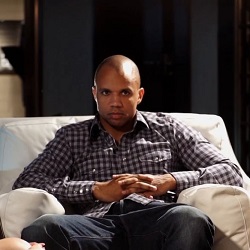 With the World Series of Poker just two months away, poker fans begin thinking of players they hope to see or read about during the series. And one of the all-time fan favorites, Phil Ivey, comes to mind. No matter what he may be doing in life, Ivey almost always appears at the WSOP to make a run at more bracelets and poker accolades.
That might not happen this year.
The Borgata Casino in Atlantic City has been nipping at Ivey's heels, hoping to get its hands on some of his assets as a part of a massive baccarat lawsuit that has been ongoing since 2012. And while Ivey recently filed another appeal in the case, the Borgata seems to have the upper hand.
Ivey even lost his high-stakes poker room at the ARIA in Las Vegas, the room that had been named after him since its inception but recently removed his name from it.
All the while, Ivey's baccarat partner in the Borgata and UK cases, the latter of which he lost in a UK Supreme Court ruling, has inspired a feature film based on her life.
Phil Ivey's poker legacy has taken some big hits, and it remains to be seen if he will ignore them and emerge at the WSOP once again.
Borgata Still Seeks to Claim Ivey Assets
Ivey's troubles at Borgata began in 2012 when he and baccarat aficionado Cheung Yin Sun hit up the high-stakes baccarat tables in Atlantic City. Over the course of four sessions, the duo won approximately $10 million using a technique called edge sorting, which some say is a genuine player edge but casinos view as cheating.
Borgata sued Ivey and Sun in 2014 alleging fraud, racketeering, unjust enrichment, breach of contract, and civil conspiracy. Ivey and Sun countersued in 2015, but a federal judge ruled in 2016 that the players were in the wrong and needed to repay $10.1 million to Borgata.
The appeals began, as Ivey contended such a payment to Borgata would have a "devastating impact" on Ivey, but a US District Court judge ordered the payments to begin in 2018. But as it appeared that Ivey had no intention to pay, Borgata went to Nevada in the hopes of seizing Ivey's assets, such as the assets of his three companies, a condominium, and any other property.
How many times can Phil Ivey lose baccarat cases? It's looking more like he's going to have to pay the Borgata its $10.1M if he doesn't appeal again. https://t.co/Cd10j6ATVf

— LegalUSPokerSites (@legal_poker) August 30, 2018
Borgata had been seeking the court's permission through the beginning of 2019, but Ivey and Sun had been evading the required discovery process for nearly six months. Ivey had also reportedly liquidated some of his assets and reinvested in properties outside of the United States, which are likely outside the purview of the court.
Ivey Pushes Back…Again
The latest action in the case came from attorneys representing Ivey and Sun in the form of a brief in the US Court of Appeals. They requested that the appeal move forward. The brief, according to Flushdraw, contains close to 800 pages of documents, mostly in the form of evidence already presented. And according to writer Haley Hintz, there are four primary arguments against Borgata:
–1. Borgata's complaint should have been dismissed due to a six-month statute of limitations.

–2. Borgata shouldn't have been able to pursue the case since the New Jersey regulator found no violation of gambling rules.

–3. Ivey and Sun could not have marked the cards since they never touched them.

–4. Edge sorting did not violate New Jersey gambling regulations.
Counsel for Phil Ivey Files Hefty Appellate Brief in Battle Against Borgatahttps://t.co/RSiTslx4dj

— Flushdraw (@FlushdrawPoker) March 20, 2019
While Ivey continues to fight for an appeal, any decision to play live poker tournaments might not be a good decision, as Borgata may try to lay a claim to any winnings. Borgata already pointed out to the court that Ivey played high buy-in tournaments in 2018 and won more than $2 million at the Triton Super High Roller Series in Asia. They also monitored his buy-ins and cashes at the WSOP to argue that Ivey did have the money to pay Borgata at least some of the $10.1 million judgment.
ARIA Abandons Ivey
Back in May 2010, when Ivey was very involved in poker and a regular at cash games and tournaments, the ARIA poker room built a special one-table enclosed area for high-stakes cash games. And ARIA named it the "Ivey Room" with Ivey's permission. It opened with a big high-stakes weekend, including an invitation-only $1 million freeroll game for VIP guests.
Ivey's Room has long been a home for high-stakes cash games, though Ivey hasn't been present of late. So, in February of this year, ARIA staff took down the Ivey Room nameplate and replaced it with one that read "Table 1." Poker room staff often referred to that single table as Table 1, so it wasn't a tough decision to come up with the new name.
"Obviously, Phil is still an incredible player and still very much relevant in the poker world, but we thought it was time for a rebrand."

– Aria Director of Poker Operations Sean McCormack on the decision to change the name of 'The Ivey Room'

STORY: https://t.co/HbvjGfRFVw pic.twitter.com/771M7f1Uhg

— Card Player (@CardPlayerMedia) February 21, 2019
CardPlayer talked to ARIA Director of Poker Operations Sean McCormack about the change, and he denied that it had anything to do with the Borgata or UK baccarat cases. "Nothing lasts forever," he said. "Obviously, Phil is still an incredible player and still very much relevant in the poker world, but we thought it was time for a rebrand."
The Ivey Room at Aria is now known as Table 1.
The Ivey Room has relocated to U.S. District Court in New Jersey.

— Norman Chad (@NormanChad) February 21, 2019
Sun Getting Time in the Sun
Ivey didn't choose his baccarat partner by chance. Sun had a reputation in the game for her edge sorting skills, the ones that were spotlighted in the UK case and the ongoing Borgata one. She was featured in a lengthy and highly-acclaimed article in Cigar Aficionado in early 2017, one written by Michael Kaplan called "The Baccarat Machine."
The article was so well-received that it caught the attention of film producer Jeffrey Sharp. He and his Sharp Independent Pictures partnered with Ivanhoe Pictures recently to produce "Crazy Rich Asians," the wildly popular film. They are now teaming up again to finance and produce "The Baccarat Queen" based on Kaplan's article about Sun.
Ivanhoe Pictures President John Penotti noted, "'The Baccarat Queen' is a truly captivating story that will feature a diverse international cast, a goal that Ivanhoe continues to pursue as global storytellers." He went on to describe the story as an "exciting, high-stakes tale of cunning and revenge."
It is unclear who will be cast to portray Sun or Ivey in the film.
Coming off the success of 'Crazy Rich Asians,' Ivanhoe's president John Penotti is betting big on 'The Baccarat Queen,' the true story of a gifted Chinese woman who vowed revenge against the world's biggest casinos https://t.co/bEGZlP1GZ4

— THR International (@THRGlobal) February 15, 2019
Related Articles