Boeree and Kurganov Leave Team PokerStars
By
November 13th, 2019 | Last updated on November 13th, 2019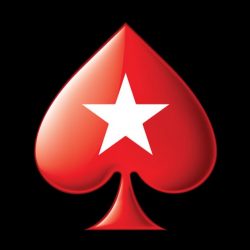 The announcements came via Twitter on Wednesday, November 13. Liv Boeree and partner Igor Kurganov both tweeted that they have parted ways with PokerStars.
As two of the most well-known of the ever-dwindling list or players on Team PokerStars Pro, it was a startling announcement but one that isn't all that surprising. Neither have been playing much poker, at least in high-profile events, and they confirm that they are moving in a mostly non-poker direction.
PokerStars has not commented on the exit of Boeree and Kurganov.
Twitter Resignations
As has become commonplace with members of online poker team rosters, Boeree and Kurganov both announced their departure from PokerStars sponsorships via Twitter.
Kurganov seemed to receive more attention because the wording of his tweet made it seem as if he and Boeree were parting ways. However, he quickly clarified that he was splitting up with PokerStars. "It's been some fun couple of years, and I'm thankful for the experience," he wrote.
Liv and I are splitting up…
It's been some fun couple of years and I'm thankful for the experience, the great support to https://t.co/euvfWZIdSN and the people I've worked with.
Sorry, splitting up with Pokerstars, not Liv, but all the above is true for both!

— Igor Kurganov (@kurganovigor) November 13, 2019
Boeree's tweet was a bit more serious, calling her nine years with PokerStars "amazing." She thanked the staff and her teammates for the memories.
It's been an amazing nine years but now it's time for @PokerStars and I to part ways. I want to say thanks to the incredible staff and my fellow team mates for all the wonderful memories, will miss you all! pic.twitter.com/RfRIbMwQaf

— Liv Boeree (@Liv_Boeree) November 13, 2019
She went on to tweet about her new endeavors. "Pokerwise," she wrote, "you may have noticed I haven't played much the past year – I've shifted to giving talks and creating science, rationality and effective altruism content…but I still plan to jump in the odd tourney here and there!"
Boeree's YouTube channel is called "Live Curiously with Liv Boeree." She created it as an outlet for asking questions about life and the universe, for talking about physics, futurism, and philosophy, rationality and decision strategy. "I'm excited to get lost in the weeds of human knowledge with you!" she wrote in her introduction.
Videos that used poker and science have now led her to her true love of physics, which will be her focus going forward.
Six Months Since Negreanu
Nearly six months ago, the most surprising exit from PokerStars happened when Daniel Negreanu announced his departure from his PokerStars sponsorship.
Not only had Negreanu been the face of PokerStars for 12 years, he was arguably the most popular of the team members. And his announcement came in a social media video in which he first talked about his intentions for the summer's World Series of Poker and his wedding plans. He then casually mentioned that he split from PokerStars.
"It was a great run," he said, but we're no longer gonna be an ambassador for the company."
Ever-Slimming Team PokerStars
The Team PokerStars page has been slimming down in recent years. The only new additions have been Twitch streamers and players like Ramon Colillas and Kalidou Sow who won large tournaments and represent specific markets – Spain and France, respectively.
The poker pros still listed on the PokerStars website are:
Chris Moneymaker

Jason Somerville

Fatima Moreira de Melo

Leo Fernandez (representing Argentina)

Andre Akkari (representing Brazil)

Celina Lin (representing Asia-Pacific region)

Aditya Agarwal (representing India)

Muskan Sethi (representing India)

Maria Konnikova

Ramon Colillas (representing Spain)

Jennifer Shahade (representing Pennsylvania)

Kalidou Sow (representing France)

Lex Veldhuis (online)

Ben Spragg (online)

Fintan Hand (online)

Mikhail Shalamov (online)

Felix Schneiders (online)

Arlie Shaban (online)

OP Poker (online team of Nick, James, and Eva)
Interestingly, a look at their Twitter pages finds that Somerville mentions nothing about his PokerStars partnership in his bio, and the same goes for Moreira de Melo, though she did recently attend the EPT Sochi series wearing a PokerStars patch.
PokerStars doesn't talk about its intentions with sponsorships, but it is clear that most of them still on the team still serve a specific purpose – either in a particular market or with a certain aspect of PokerStars, such as the Platinum Pass path to the PSPC.
Related Articles