Americas Cardroom Adds Six Plus Holdem Poker
By
September 14th, 2018 | Last updated on September 11th, 2018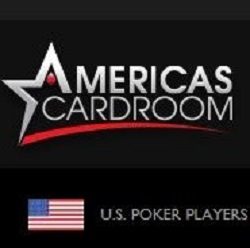 Poker players are always up for a challenge. They want to learn new games, devise strategies, compute the odds and edges, and add a new poker variation to the repertoire. It comes with the territory of enjoying the competitive and analytical aspects of the game.
It seems that there are new poker variations being developed regularly. Remember when Chinese Poker was all the rage? Remember when Badugi and its many offshoots became all the rage over the past decade? And PokerStars has picked up the trend and spent the year introducing a number of games, most recently Unfold.
Six Plus Hold'em is a bit different. In poker circles, it's usually termed Short Deck Poker, but many know it by both names. And it has become quite popular in the past few years, mostly thanks to Phil Ivey and Tom Dwan, two well-known poker pros and high-stakes players who developed the game with fellow poker connoisseurs in Macau.
Americas Cardroom saw the game's popularity and has chosen to add it to its online poker offerings as well. It was officially introduced in the lobby on Monday, September 10.
6 Plus Poker has arrived at #AmericasCardroom for cash games! This Texas Hold'em variation removes all 2 through 5 cards from the deck and has modified hand rankings, increasing the strategy involved. Check it out! pic.twitter.com/X1RaFFWNpB

— Americas Cardroom (@ACR_POKER) September 7, 2018
ACR Promotes Six Plus Hold'em
The most popular site on the Winning Poker Network, Americas Cardroom, welcomed its players to the new Six Plus Hold'em tables this week. Curiosity is drawing more players to the tables each day as they experiment with the game and work on developing strategies.
The introduction was announced at the beginning of September via an email to customers about the Short Deck Poker launch. They were informed that the game would debut sometime in September with standard cash game tables with nine-max, six-max, and heads-up tables available. There will be Six Plus Hold'em tournaments in the future as well.
There are no specific promotions running for the new game yet, but this could change based on feedback and popularity in the coming weeks and months.
Hey Matt, yes we will introduce MTT's later on, as for heads up we will see how people respond and then we will look to add more options. Regarding your 3rd question we will see how the game adjust to the players first to see if those changes are necessary. Thanks for the feedbac

— Americas Cardroom (@ACR_POKER) September 10, 2018
What is Short Deck Poker?
The game is mostly played in the format of Texas Hold'em, with two hole cards for each player and five community cards. The kicker is that all twos, threes, fours, and fives are removed from the decks. That makes it a short deck that ranges from sixes to aces, making it a game of six-plus.
This changes the hand rankings to a certain extent. The rankings are now, starting with the best possible hand and moving to the lowest:
–Royal flush

–Straight flush

–Four of a kind

–Flush

–Full house

–Three of a kind

–Straight

–Two pair

–Pair

–High card
It should also be noted that in addition to a normal straight in which the ace is high, such as 10-J-Q-K-A, the ace can be used as a low card to make a straight of A-6-7-8-9.
Americas Cardroom offers a starting-hand chart with percentages of wins, which is based on 100 million hands. The chart is helpful for new players, as the odds change with so many cards missing from the deck and not qualifying for hands. It is also noted that some strong hands like pocket aces are not as strong as in standard Hold'em games. In addition, ties are more common in Six Plus Hold'em, as they occur between 10% and 11% of the time, rather than the 7% of traditional Hold'em hands.
Six Plus Hold'em has arrived for cash games, at all stakes! This new twist on Texas Hold'em removes all 2 through 5 cards from the deck, allowing for bigger hands and bigger pots. https://t.co/8oIFftq8C1 pic.twitter.com/9XsfNfejBO

— Americas Cardroom (@ACR_POKER) September 10, 2018
Resurgence of Six Plus
When Ivey and Dwan first introduced the game of Six Plus Hold'em online via YouTube videos, players were anxious to begin playing. The first sites to capitalize on that interest were on the iPoker Network. Bet365 and other iPoker sites began offering Short Deck Poker at the beginning of 2016. They may not have been as popular as the operators hoped to start, but the game drew enough players to keep it available over the past several years.
PokerStars also floated the idea of Six Plus Hold'em for several months, and it finally seemed ready to go at the beginning of September. It appeared that the game may have been in the final stages of a partnership with Asian Gaming, and the graphic files were loaded in the PokerStars client as if ready to deploy at a moment's notice. It is unclear when the games will officially launch.
Related Articles