Online Poker Gambling Bills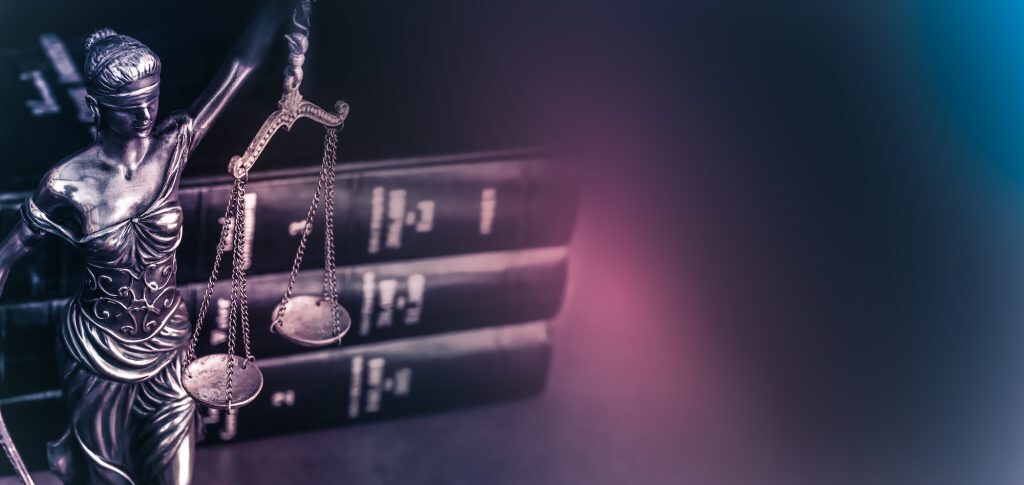 Following the events of Black Friday in April 2011, we've seen more attempts than ever to legalize online poker on either a state or federal level with online poker bills.
Not that we blame anyone for trying. Legalizing poker online would be beneficial in numerous ways, such as:
Revenue:

Legal gambling would generate billions in revenue for both the nation and individual states. In fact, representatives and supporters of legal online poker in California estimate that licensing fees and taxes could generate $200+ million in the first year alone.
Protection: The US government would protect players from unregulated operators that the government cannot pursue. The government would hold companies operating from the states accountable and punish them severely if they operate without a license or treat players unfairly.
Jobs: New companies would mean job creation and growth.
Peace of Mind: It would be great knowing that I could play poker for money without having to fear the DOJ knocking down my door, or my bank closing my account because I like to play Texas holdem on the weekends for fun.
There is no shortage of reasons as to why online poker (or gambling) should be legal in the United States. Freedom is another one.
Why Isn't Online Poker Legal?
Since the 2011 Department of Justice ruled that states are not bound by the Wire Act with regard to any type of online gambling except sports betting, numerous states have taken it upon themselves to legalize online poker and casino games. Unfortunately, this has kept members of Congress from trying to do the same on a federal level. But as more states legalize internet poker, there are more chances to link those states to create larger prize pools. It is only a matter of time.
With this in mind, let's take a look at some of the gambling bills that have passed and failed, both on the federal and state level.
Online Poker / Gambling Bills & Acts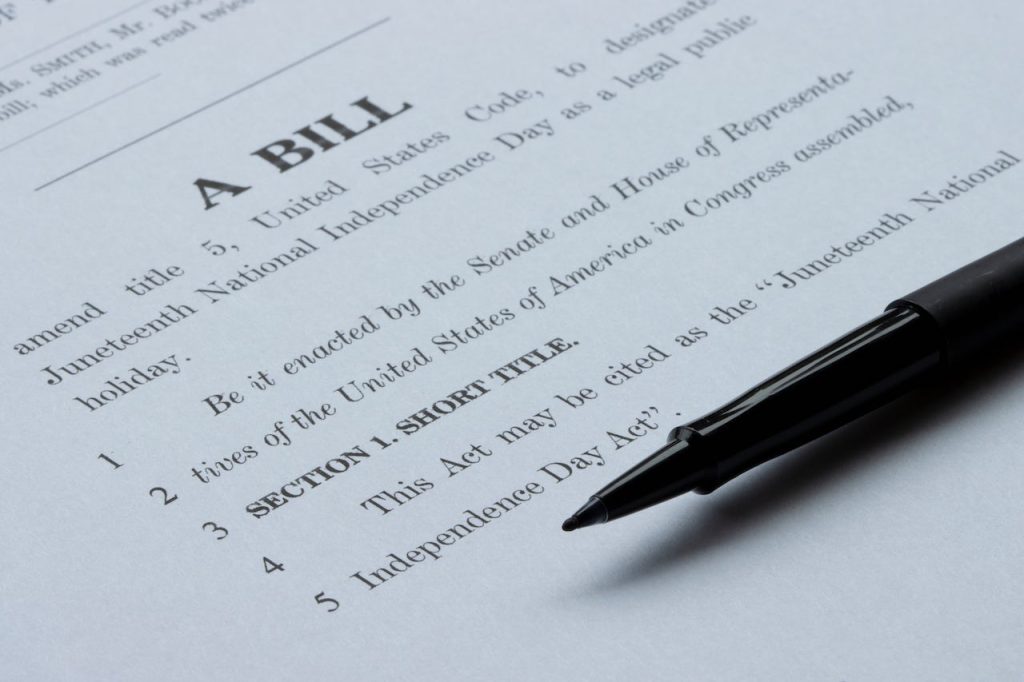 Rep. Brandt Iden proposed the original Lawful Internet Gaming Act earlier in 2019 for the people of Michigan, but the final version that became law was vastly different. However, they needed to make concessions to pass the bill, and it did pass at the very end of the year. The details are on the Michigan state page.
This was a fairly standard online poker and casino games bill passed in early 2019. Little debate or change was required, as it was clearly written and garnered enough support for passage. For more information, visit the West Virginia state page.
The House bill was the one that went down to the wire in Pennsylvania, pushing both houses of the state legislature to make some concessions to pass this significant gambling expansion bill for Pennsylvania. It passed in October 2017, and Governor Tom Wolf signed it into law days later. Visit the PA state page for more info.
Pennsylvania House Bill 1235
House Bill 1235 outlines several important statutes that will significantly impact both operators and players involved in online gambling. The bill primarily favors established brick and mortar casinos that already hold slot machine licenses when it comes to obtaining online gambling licenses. However, all applicants seeking a license must have a clean criminal record and reputation to run an online gambling business.
One notable aspect of the bill is the absence of a "bad actors" clause, which means even operators with a history of issues, like PokerStars, might still have a chance to operate in the state. The Regulatory Authority of Board will have the authority to license, regulate, and investigate all aspects of online gaming, ensuring fair and legal practices.
The Delaware Gaming Competitiveness Act of 2012 is now a part of the state law, having put internet gaming under the supervision of the Delaware Lottery. The law essentially expanded the lottery's offerings to allow racinos to benefit from expanded online gambling options. The Delaware state page provides more detail.
H.R. 2366
Also known as the Internet Gambling Prohibition, Poker Consumer Protection and Strengthening UIGEA Act of 2011. Texas Rep. Joe Barton introduced this bill on June 24, 2011. It failed in 2013, a short time before he introduced his new bill, the Internet Poker Freedom Act of 2013.
Internet Poker Freedom Act of 2013
Texas Rep. Joe Barton has made his most recent attempt to legalize online poker at the federal level. This bill will require operators to obtain a license before offering online games, or else they will face harsh penalties. What sets this bill apart is that it has a temporary bad actors clause, whereas other bills permanently prohibit operators from receiving a license if they were convicted of breaking gambling laws.
Internet Skill Game Licensing and Control Act of 2008
Senator Robert Menendez introduced S. 3616, better known as the Internet Skill Game Licensing and Control Act of 2008, on September 26th, 2008. Although the bill died in 2009, we thought it would be interesting to revisit and summarize it for you.
The objective of the bill was to provide licensing of internet skill game facilities or web sites, with the primary focus being poker. However, their definition of skill also encompassed any game that predominantly relies on the skill of the players, including poker, bridge, and mahjong, and utilizes simulated cards, dice, or tiles.
The PPA consulted and drafted this bill. In 2008, they started the bill so late that it wasn't expected to pass but to instead serve as a placeholder going into the beginning of the new presidential term.
Pechanga Poker Bill: Internet Poker Consumer Protection Act of 2013
Lawmakers proposed the Internet Poker Consumer Protection Act of 2013 as a bill aimed at legalizing online poker in California. While not yet introduced formally, it has garnered support from eight Indian tribes, including the Pechanga Band of Luiseno Indians, who were previously against online gambling but now see the revenue potential for their tribes and the state, which is facing a budget crisis.
The bill faces significant challenges that may prevent its passage. Key points of contention include restricting online poker to California only, preventing the state from entering into agreements with other states to improve player liquidity, and enforcing the same launch date for all licensed operators to avoid any competitive advantage. These limitations differ from successful models in states like Nevada and New Jersey, which collaborate with other states and operate on a federal level.
Internet Wagering Citizens Protection Act
Part-time poker pro Martin Shapiro wrote up this bill, making it unique in that it wasn't drafted by a congressman. He created this bill in three weeks by combining three already drafted bills. His goal isn't to get this bill to pass, but to instead provide a guide for all lawmakers to follow. What I like most about his approach is that he took other poker players thoughts and comments into consideration during the editing process, before sending the bill off to lawmakers for consideration.
New Jersey A.2578 incorporated into Title 5
This Assembly bill became the law of New Jersey and launched what would become the largest internet gaming revenue-producing state in America, from the time it launched through 2019. This bill also set the standard by which most other states have patterned their online poker bills and proposals to legalize online poker and other forms of internet gaming. The NJ state page contains more information.
The Internet Gambling Regulation, Enforcement and Consumer Protection Act of 2013
H.R. 2282, also known as The Internet Gambling Regulation, Enforcement and Consumer Protection Act of 2013, is an online poker gambling bill aimed at legalizing online poker at the federal level while protecting consumers and generating revenue for the government. Peter King introduced the bill on June 6th, 2013. The bill seeks to regulate and license online gambling operators, prevent underage gambling, combat criminal activities, and allow federal funds to be used for treating gambling addiction.
For players, the bill prohibits gambling parlors and internet cafes for online gambling purposes, and cheating with bots or collusion will not be tolerated. Players who self-exclude themselves from gambling will not be able to recover losses or collect winnings from games played during the self-exclusion period.
What Does It Take For a Bill to Pass?
A bill can take several years to turn into law. Here is an outline of the process: [1]
A representative takes and idea and drafts (writes) the bill.
The representative finds representatives and sponsors to support the bill.
The House of Representatives introduces the bill.
The committee reviews, researches, and revises the bill.
Once the committee approves the bill, they send it to the House for debate.
The committee holds a vote. If the majority votes yes, they refer the bill to the Senate.
If the majority of votes are yes, they send the bill to the president.
The president can choose to sign or veto (say no) to the bill
If someone signs the bill, it becomes law.
The bill becomes law, and it is no longer referred to as a bill but instead called an Act.
The majority of introduced bills are unlikely to become Acts. According to my research, less than 5% of bills are approved.
This information is specific to the federal government and may apply to some states. However, state processes may vary depending upon the format of each state legislature, necessary votes, and governor approval requirements.
How Long From the Bill Passing to a Live Poker Site?
This is impossible to say at the federal level because it has yet to be done.
On the state level, though, it depends on the state. For example, Nevada launched its first online poker site within one year of legalizing online poker. New Jersey and Delaware launched sites fairly quickly as well. Pennsylvania, however, took nearly two years to launch its first online casino sites and more than two years for the first online poker site.
Most states are being cautious in order to get it right. Pennsylvania took its time, and Michigan and West Virginia plan to do the same. They are consulting with regulators in New Jersey and Pennsylvania and allowing plenty of time to write regulations, accept license applications, issue licenses, and move forward from there.