West Virginia Prepares for Online Poker and Casino Launches
By
May 13th, 2020 | Last updated on May 13th, 2020
Home
»
Poker News
»
West Virginia Prepares for Online Poker and Casino Launches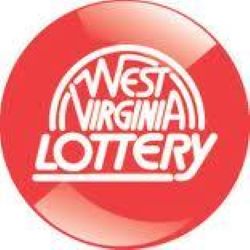 The last news of significance out of West Virginia regarding its development of online gaming rules for the new market was in December 2019. And that news pertained to the West Virginia Lottery Commission meeting with colleagues in Pennsylvania to help develop rules for online poker and casino games.
And then…silence. West Virginia did its work behind the scenes. And just when spring was in the air and reporters were starting to knock on the door of the Lottery Commission for an update, the coronavirus pandemic appeared. With that, everything changed.
As it turned out, one of those changes seems to be ready to push online gambling to the forefront. Sites could launch as early as this summer.
Let's get into it.
It Started with a Big 2019
After several years of efforts by lawmakers like State Delegate Shawn Fluharty, the West Virginia legislature seriously considered a bill to legalize online poker and casino games, sports wagering, video lottery games, racetrack table games, and daily fantasy sports.
That bill, HB.2934, experienced a few changes, but some relatively quick negotiations led to the passage of the bill on March 9, 2019. Fluharty and Delegate Jason Barrett achieved success with overwhelmingly positive votes in both legislative houses, 26-to-7 in the Senate and 78-to-18 in the House.
By the end of March, West Virginia Governor Jim Justice had decided to allow the bill through without his signature, and it became law.
There was an initial 90-day waiting period before the new online gambling law became effective. At that time, the West Virginia Lottery Commission – charged with oversight of the new gambling options – said it would file its rules for internet gaming by the end of the summer…of 2020. Despite already starting a draft, Commission members wanted to visit other states with online gambling and take their time to do it correctly.
That kind of timetable put the likely launch of any online poker or casino sites well into 2021.
Meanwhile, Lottery Director John Myers had coordinated with colleagues in Pennsylvania to ensure that West Virginia's rules were on the right track. They were. That was in December.
Now let's compare WV iGaming revenue:

$0.00. https://t.co/DtzUJObMpC

— Shawn Fluharty (@WVUFLU) April 29, 2020
Silence and Delays in Early 2020
No news was good news. Many assumed the rules were being finalized behind the scenes.
And then, a global pandemic moved through the United States in early March, shutting down casinos, racetracks, and all non-essential businesses in West Virginia and beyond. The priority for every state was to prevent big outbreaks of COVID-19.
By late April, lawmakers began to urge Governor Justice to allow casinos to open. However, casinos were not at the top of the list of priorities of businesses to reopen.
Online gambling, which could have helped deliver some revenue to West Virginia gambling establishments during the crisis, was still months away from any launch, as the rules hadn't even been finalized yet. Fluharty began to express his frustration with the delays. "West Virginia seems to be a state where the legislature acts and then the legislation gets parked," he said.
What a missed opportunity in WV. Always the bridesmaid never the bride. #iGaming #wvpol https://t.co/5IIT12XINj

— Shawn Fluharty (@WVUFLU) May 7, 2020
Sudden Progress
Days after Fluharty made the comments about delays, the West Virginia Lottery Commission revealed that it approved emergency rules for online gaming. It actually happened at the Commission's meeting on April 29, though neither lawmakers nor the public were informed.
According to iGB North America, the Commission will file the rules with the West Virginia Secretary of State's office by May 15. At that point, Secretary of State Mac Warner must approve or reject the rules within 42 days.
Director Myers said that the approval of those rules means that West Virginia casinos can immediately begin offering online poker and casino games. Those emergency rules will offer minimum internal controls as the Commission works to finalize permanent rules that must be adopted by the state legislature.
"It is conceivable that some of our igaming operators could be up and running as early as June or July under the emergency rules," Myers said.
WV igaming market could be live by Julyhttps://t.co/LIraDkRKzZ pic.twitter.com/0ML52LI9Ao

— iGB (@iGamingBusiness) May 5, 2020
What We Know
There are some certainties under the emergency rules. Many of these rules were outlined by the law passed last year, but others are listed in the rules document published by West Virginia MetroNews.
–Each casino may run up to three skins under its license.

–Interim interactive gaming licenses permits 270 days of gaming from date of issuance.

–A full approved interactive gaming license is valid for five years.

–Each gaming operator must pay a $100,000 licensing fee.

–Each supplier must pay a $10,000 fee.

–Operators will pay a 15% gross gaming revenue tax.

–WV Lottery Commission must approve all advertising before publication.

–Gaming operators may share interactive gaming with players in other jurisdictions via an agreement that must be signed by the State of West Virginia and the other jurisdictions.
The 40-page document entitled "West Virginia Lottery Interactive Wagering Rule" explains numerous terms associated with online gambling. It then explains the many requirements for casinos wanting to offer interactive gaming, all to be in compliance with the West Virginia Racetrack Video Lottery Act and West Virginia Racetrack Table Games Act.
Some of the most important requirements are:
–Online gaming operators must reserve cash in a segregated account to cover all player funds.

–Players must be physically located in West Virginia at the time of wagering.

–Players must be 21 years or older.

–Suspicious wagering activities must be reported to the Commission.

–Operators must respond to player complaints within 10 calendar days.

–Operators must adhere to all limitations set forth in the Wire Act and UIGEA.

–Primary interactive gaming servers must be located in West Virginia.

–Multiple notices regarding gambling problems and help must be posted.

–Operators must keep records of all play for at least five years.

–Players lose an account if inactive for 16 months.

–Players must provide legal name, date of birth, part or all of their social security number, residential address, email address, telephone number, and identity verification (utility bill, etc.).
No Online Operator Applications?
At this time, there is no information regarding any online poker or casino games operator applying for a license. And no casino has announced any official partnership with an online poker or casino games operator.
The casino properties that are open to partnerships are:
–The Casino Club at the Greenbrier (independent ownership by Governor Justice)

–Hollywood Casino at Charles Town Races (operated by Penn National Gaming)

–Mardi Gras Casino and Resort (owned by Delaware North)

–Mountaineer Casino, Racetrack and Resort (operated by Century Casinos, recently sold by Eldorado)

–Wheeling Island Hotel-Casino-Racetrack (owned by Delaware North)
If online poker and casino games have the potential to launch this summer, some partnerships will likely be announced in the coming month.
The launch is past due but this is still exciting. https://t.co/O1sARX7elQ

— Shawn Fluharty (@WVUFLU) May 7, 2020
Related Articles