WPTDeepStacks Starts Season VII with Online Success
By
April 23rd, 2020 | Last updated on April 23rd, 2020
Home
»
Poker News
»
WPTDeepStacks Starts Season VII with Online Success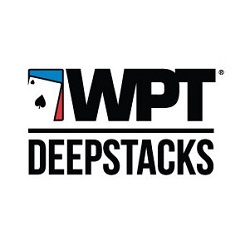 One of many live poker tours that took a serious hit from the coronavirus pandemic was WPTDeepStacks. It was well into its 2019/2020 season when COVID-19 swept through many Asian countries and then to Europe and North America. Entire countries closed all non-essential services…which inevitably included casinos and card rooms around the world.
WPTDeepStacks took some of its events online for players in France and Spain, and those tournaments ended up being the first action of Season VII. The team quietly closed out Season VI, awarded its Player of the Year prizes, and moved forward.
Now, the mid-major poker tour looks forward and tries to map out its next moves.
Quietly Closing a Season
WPTDeepStacks had been moving along so well in its 2019/2020 season that it continually added new stops. Things were going swimmingly…until the virus stepped in.
The path to closing Season VI of WPTDeepStacks started in a jarring way. As soon as the WPTDS Amsterdam action got underway on March 12 at the Holland Casino, players were informed that the casino had to close. European countries were quickly responding to the coronavirus spread by closing all places of public gatherings.
De WPT in Amsterdam is stopgezet en alle Holland Casino-vestigingen gaan tot 31 maart dicht.

— PokerNews.nl (@PokerNewsNL) March 12, 2020
At the same time, the Live! Casino cancelled the WPTDS Maryland event in the US slated for March 20, then came the Jacksonville stop in Florida at the end of March, then the Johannesburg stop in South Africa. The WPTDS Championship in the US at Thunder Valley was cancelled, as was the WPTDS European Championship in Deauville, France. The rest of the season followed: Pittsburgh, Montreal, Gold Coast of Australia, and Taiwan.
With that, WPTDeepStacks calculated its player points for the European Player of the Year race and declared Sonny Franco the winner. The Frenchman won the top prize of €10K in WPT buy-in credits.
Silma Macalou took second place and €3,500 in WPT buy-ins, and Omar Lakhdari secured third place and €1,500 in tournament buy-ins. Both of them were French players as well.
Online in Europe
Online poker laws have created a strange environment for poker sites. So, when WPTDS partnered with PartyPoker to offer some online tournaments in Europe, it was difficult. PartyPoker had sites in France and Spain, but the laws required them to offer separate schedules. Many of the tournaments were combined, but some were available only to the French.
They did just that. By the end of March, WPTDS and PartyPoker had put together very similar series for French and Spanish players.
The French series was set for April 5-20 with 47 tournaments and €2.8 million in prize pool guarantees. Spanish players saw a series of 44 tournaments and €2.5 million in guarantees.
There were three offerings for the Main Event: a €5 micro version with €20K GTD, a €50 mini version with €200K GTD, and the actual €250 Main Event with €500K GTD. According to reports from PartyPoker and the World Poker Tour, each of them surpassed their guarantees.
–€5 buy-in Micro Main Event (€21.7K prize pool)

–€50 buy-in Mini Main Event (€217.2K prize pool)

–€250 buy-in Main Event (€543K prize pool from 19 starting flights)
In the Micro Main, there were 10,104 entries, from which "Ledavcab" emerged victorious for €6,873.
The Mini Main attracted 4,250 entries with "LucValmard07" winning it for €27,448.
The Main Event drew 2,145 entries in total, including reentries, with 411 of them making it through the first phase of the tournament. When it ended, a player named "i_Dare_U" finished in first place for €80,810 and the championship trophy.
Nous avons un nouveau champion WPTDeepStacks ! i_Dare_U deviens le premier joueur de l'histoire du WPT à devenir un champion en ligne !
Il voit son compte @FRpartypoker crédité de 80 810 € et recevra un package WPTDS European Championship ainsi que le trophée tant convoité. pic.twitter.com/COt6UpLnbC

— @WPTDeepStacks (@WPTDeepStacks) April 21, 2020
In fact, it appears that every single tournament surpassed its guarantee. And that is called an online poker tournament series success.
What's Next for WPTDS?
On the official schedule, the next WPTDeepStacks tournament is actually a part of the inaugural WPT Online Series on PartyPoker, scheduled for May. The series was to start on May 10, but they just announced they'd be starting it early on May 3. This series is open to many players worldwide, in countries such as Canada the UK, and some parts of Europe and Asia.
Event 10 of that series is a WPTDS tournament with a $1,600 buy-in and $1 million guarantee. There will be numerous starting flights on May 18-19, and the tournament will then play for the win later on May 19. Players are allowed one reentry per flight.
Update: Per PartyPoker, the guarantee for this WPTDS tournament just doubled to $2 million.
The #WPTOnline guarantees are going up! WPT500 and @WPTDeepStacks are now $2 million 🔥

Thank you @rob_yong_ and @partypoker 🙏

🔶https://t.co/9KoaQ3kKVa https://t.co/VZGHEdXtH3

— World Poker Tour (@WPT) April 22, 2020
The first land-based casino on the WPTDS Season VII schedule is schedule for the Seminole Hard Rock Casino in Tampa in mid-June. It is unclear if this will still happen and how it will happen to abide by social distancing and other health safety precautions.
Related Articles