World Poker Tour Sets Asia Swing for September
By
August 14th, 2019 | Last updated on August 14th, 2019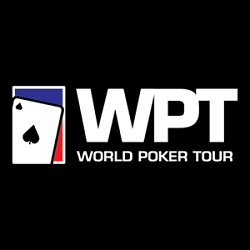 Just weeks after the World Poker Tour kicked off its 18th season of tournaments, the WPT added a new set of events dubbed the Asia Swing.
As a special trio of tournaments is now on the schedule for September. The Asia Swing will make stops in Vietnam, South Korea, and Japan. Not only will there be individual stops, but the person who wins the most points on the leaderboard of the series will win a prize to head to India and play in a special High Roller tournament there.
The region may not be a common stop for WPT players, but the push it on to bring players out for the special Asia Swing events next month.
Asia Swing Announcement
This week, the WPT announced the Asia Swing, which will be comprised of three events at each of three stops, one in Ho Chi Minh City in Vietnam, another in Tokyo in Japan, and the last in Incheon, South Korea.
.@WPT is bringing the Swing to Asia! Check out https://t.co/w1KXWaSEmc for more about #WPTJapan, #WPTKorea and #WPTVietnam. Winner gets a package to #WPTIndia! pic.twitter.com/tHftMWX9mp

— Cathy Zhao (@CathyZhaoyuan) September 7, 2018
Action will begin on August 31 in Japan and wrap near the end of September in South Korea.
WPTDeepStacks Director Cathy Zhao noted, "The WPT Asia Swing proved to be a huge success in Season XVII, and the WPT and its casino partners look forward to having strong participation from players across the globe during the Season XVIII edition."
Tour Stop Details
The first stop will be at the Pro Poker Club in Ho Chi Minh City. Action is scheduled for September 3-11 with four events:
*WPT Vietnam Kickoff – 2 reentries per flight, 3 starting flights, VND16.5M buy-in (VND 4B GTD)

*WPT Vietnam Main Event – 1 reentry per day, 3 starting days, VND 55M buy-in (VND 15B GTD)

WPT High Roller – NLHE reentry, 2 starting days, VND 77M buy-in (VND 8B GTD)

*WPT Pro Poker Club SuperStack Classic – NLHE reentry, VND 11M buy-in
The full schedule, including satellites, is linked here.
The Vietnam and Japan events overlap, however. The Japan events will be the Hotel Gajoen in Tokyo starting on August 31 and running through September 16. Several key events will be offered:
*WPT Japan Main Event – 7 locations across 5 days for Day 1, JPY 20K/30K/40K buy-ins

WPT Japan High Roller – JPY 50K buy-in

*WPT300 – JPY 30K buy-in

*WPT Japan Megastack – JPY 13K buy-in
There are no guarantees for these tournaments. The Main Event is confusing but seems to indicate various available starting stacks, as well as add-ons for more chips. The information made available thus far is linked here.
Finally, the last stop – with no conflicting dates – will be at Paradise City in Incheon September 17-23. There will be a wide range of events and a player party over the course of one week. The Asia Swing-pertinent events are:
*WPT Korea Warm-Up – 1 reentry, KRW 800K buy-in

WPT Korea Super High Roller – NLHE reentry, KRW 10M buy-in

*WPT Korea Main Event – 1 reentry per day, 2 starting days, KRW 1.65M buy-in (KRW 250M GTD)

WPT Korea High Roller – NLHE reentry, KRW 4M buy-in

WPT Korea Turbo High Roller – NHLE reentry, KRW 5M buy-in

*WPT Korea 500K Finale – 1 reentry, KRW 500K buy-in
The full schedule for the Korea stop is linked here.
*These are the tournaments eligible for points on the Asia Swing leaderboard.
Leaderboard Awards
Players at each stop will earn points toward the WPT Asia Swing leaderboard challenge, which will award the winner a prize package to the WPT India High Roller tournament in Goa, India during Season XVIII.
Points will be awarded for all players in the money in each Asia Swing event, but the top nine will receive the most points – up to 100 for first place. The prizes will then be as follows:
1st place:  Season 18 WPT India High Roller package (INR 100,000)

2nd place:  Season 18 WPT India Main Event package (INR 55,000)

3rd place:  Season 18 WPT India side event package (up to INR 35,000)
They all also include transportation via air and boat, three nights of hotel accommodations at the Deltin Royale, and US$500 in travel money.
All stops will also contribute points to the WPT Asia-Pacific Player of the Year leaderboard, a separate tracking of players at various Asia-Pacific stops, including all three on the Asia Swing. Other stops listed on the leaderboard page of the WPT website are:
WPT Australia:  October 4-7, 2019

WPT India:  October 18-21, 2019

WPT Philippines:  February 14-17, 2020

WPT Vietnam:  March 17-21, 2020

WPT Taiwan:  April 1-5, 2020
The winner of that contest at the end of Season XVIII will receive a WPT Passport worth $10K to any global WPT stop, along with accommodations and ground transportation for Select WPT Asia-Pacific events. The second-place finisher will receive a $3,500 WPT Passport and third a $1,500 Passport.
Join us around the globe for WPT Asia-Pacific events in Season XVIII. Check out the list of prizes available for the #WPTAPAC Player of the Year race that starts this September in Vietnam. https://t.co/tHSAULGWxf pic.twitter.com/wbcYglIyvW

— World Poker Tour (@WPT) July 30, 2019
Related Articles