Will New York Online Poker Find a Champion in 2019?
By
December 13th, 2018 | Last updated on October 16th, 2020
Home
»
Poker News
»
Will New York Online Poker Find a Champion in 2019?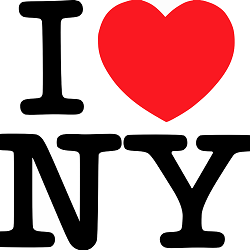 For several years, New York was thought to be a certain addition to the list of states with legal online poker. There were champions in both houses of the state legislature, and progress was especially notable on the Senate side, where the bill passed for two years in a row.
But a confluence of events and realizations in 2018 led some to begin doubting the viability of a poker bill, which did eventually fall off the radar by the middle of the year. The Senate's champion for online gaming and poker, John Bonacic, is now retired, and the Assembly's bill sponsor for the past several years is finally putting his hesitations about online gaming into words that reflect his lack of action.
For online poker to find success in 2019, it will need to find new supporters in the legislature, and it is very unclear at this time if anyone will emerge to fit those roles. Meanwhile, sports betting has become the focus of gambling expansion for New York.
How 2018 Fell Apart
New York State Senator John Bonacic started the year as he had the past two, by pushing a bill to legalize online poker. The 2018 bill was S.3898, the same one that has passed the entire Senate in 2017 by a vote of 54-8 but then died when Pretlow was unable or unwilling to put it to a vote in the Assembly.
In January 2018, Bonacic took that bill to the Senate Racing, Gaming and Wagering Committee – a committee he chaired – and passed it easily by a 10-to-1 vote. This year, however, Bonacic didn't take the time to send it to the full Senate for another vote until he saw some movement on the Assembly side, assuring him that Pretlow was serious about the issue this time.
Pretlow had assistance this year from fellow Assemblyman Clyde Vanel. As the Chairman of the Internet and New Technologies Subcommittee, he had a keen interest in seeing poker legalized in New York, so he reached out to work with Pretlow to secure the votes needed to pass the bill in the Assembly. Within a few short weeks, Vanel added nearly 50 new co-sponsors to A.5250, and hope lived.
Would love to see New York Assemblyman @clydevanel on a @DougPolkPoker or @Joeingram1 podcast.

Aside from his interest in crypto bonds, Mr. Vanel is currently "whipping the votes" for passing regulated NY online poker legislation from now until June.https://t.co/WnIbpkw7ay

— David Huber (@dhubermex) April 11, 2018
No matter how much progress was achieved by Vanel, though, Pretlow continued to find excuses not to put the bill up for a vote. He wanted more co-sponsors. He wasn't sure if Assembly Speaker Carl Heastie would support it. And added to the litany of excuses he had in past years for not moving his bills, it equaled another dead bill in 2018.
New Start Required
When the first legislative session of 2019 begins in New York, Bonacic will be enjoying his new retirement and will not be there to fight for poker. And his co-sponsor for S.3898 in 2017 and 2018, State Senator Tony Avella, was defeated in 2018 primary and is no longer in the legislature.
Sponsor/advocate of both the NY online poker and sports betting bills https://t.co/GDheOwRDqP

— Dustin Gouker (@DustinGouker) June 20, 2018
Without Bonacic, the Senate Racing, Gaming and Wagering Committee will need to elect a new chairperson, and it is not yet known who is in the running for that position.
Pretlow remains in the Assembly, but it is unclear if he will remain the Chairperson of the Assembly Racing, Gaming and Wagering Committee. Regardless, he has shown that he is not the champion of poker that he pretended to be and that others – including Bonacic – believed him to be.
As sports betting has become the talk of the town (nearly every town in America, really). Pretlow admitted that he will be refocusing efforts on sports betting, even if that means leaving poker behind. He told OPR, "I would give up online poker for sports betting. If I had to make a choice, I would choose this over online poker just because the revenue stream is so much better doing this than online poker." And whereas other states have been successful with creating omnibus bills to expand multiple forms of gambling, such as in Pennsylvania, Pretlow is not interested. "I'm still going to introduce a poker bill, but I have to prioritize things and do one at a time. I'm not going to tie them together."
Update from New York, where handicappers (us) make NY sports betting a favorite and online poker a decided underdog https://t.co/IIoQbWE0on

— Dustin Gouker (@DustinGouker) December 4, 2018
Good Luck, Sports Betting
If it had to be a Facebook relationship status, it would be "it's complicated."
The New York legislature has been considering some form of sports betting bill each year for nearly a decade. Technically, voters passed a referendum in 2013 to allow it in commercial land-based casinos, but the New York State Gaming Commission never established a sports betting framework or specific regulations. However, the latest proposals that were put forth in 2018 were advocated by Bonacic and Pretlow. (See above. Still applies.)
Pretlow's bill could move forward in early 2019, though. Still open, A.11144A would legalize and regulate sports betting at more properties, including participating tribal casinos, racetracks, and on mobile apps.
"I read in New Jersey they brought in $24 million from sports betting in September, which is huge." https://t.co/kRDh9b9hFe

— iDEA Growth (@iDEA_Growth) December 6, 2018
Sports betting has been moving faster in the United States than any form of online gaming in the past several years, so there is certainly a solid chance that New York will authorize it.
The question for poker fans is if the game will find some sponsors to push it forward, too.
Related Articles