Final 2017 New Jersey Numbers Show iGaming Up, Poker Down
By
January 16th, 2018 | Last updated on July 29th, 2018
Home
»
Poker News
»
Final 2017 New Jersey Numbers Show iGaming Up, Poker Down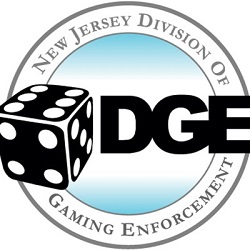 Mostly good news from New Jersey DGE in December
The New Jersey Division of Gaming Enforcement released the final revenue numbers for December 2017, completing a year of positive overall news for online gambling in America.
Internet gaming has now completed four full years through 2017 – sites launched very late in 2013. The industry has shown tremendous growth each year for all of online gambling, including poker and casino games, as the latest year added another 24.9% increase with its $245.6 million.
The poker side of the story in and of itself, however, is not positive. While online slots and table games rose more than 30% year-on-year, online poker decreased by 8.5%. The overall numbers are more important to the industry as a whole and momentum for online gaming in the United States, but the case for online poker suffers greatly due to the lack of ability to expand the statewide market.
December Revenue Finished a Stellar Year
To take a look at December numbers as compared to the previous month and December of the previous year brings the importance of the industry into perspective. New Jersey regulators and operators have worked diligently to create a growing and thriving industry that not only compliments the land-based gambling establishments but boosts overall profits. Online gambling as a whole does just that and showed that each year, with December as the exclamation point on another excellent year.
For online casino games, including slots and table games like blackjack and baccarat, it was a win-win. It not only carried the online gaming segment to another successful month-end report but showed resilience at a time when land-based casino revenue remained in the red. Though there was a slight decrease from the previous month due to the number of days in the months, but it didn't take away from the overall momentum.
Online casino revenue in December 2017: $18,820,584
Online casino revenue in December 2016: $16,280,959
Online casino revenue in November 2017: $18,800,417
Year-on-year increase of 15.6%
Month-on-month decrease of 3.1%
And then there are the online poker games, referred to by the DGE as the peer-to-peer segment. This was a mixed bag for the first time in several months, as there was a month-on-month increase despite the consistent yearly downswing.
Online poker revenue in December 2017: $1,937,061
Online poker revenue in December 2016: $2,101,485
Online poker revenue in November 2017: $1,809,799
Year-on-year decrease of 7.8%
Month-on-month increase of 3.6%
All in all, the casino games carried the internet gaming sector once again and provided solid numbers, despite the slightly disappointing December.
Total online gaming revenue in December 2017: $20,757,645
Total online gaming revenue in December 2016: $18,382,444
Total online gaming revenue in November 2017: $20,610,216
Year-on-year increase of 12.9%
Month-on-month increase of 2.5%
Online Gambling Soared in 2017
The final numbers for the year spoke for themselves. Starting with the online casino games only…
Online casino revenue in 2017: $221,346,521
Online casino revenue in 2016: $170,197,702
Annual increase of 30.1%
Then tending to the online poker games only:
Online poker revenue in 2017: $24,259,461
Online poker revenue in 2016: $26,511,625
Annual decrease of 8.5%
But the good news returns when looking at the entire online gambling segment of New Jersey:
Total online gambling revenue in 2017: $245,605,982
Total online gambling revenue in 2016: $196,709,327
Annual increase of 24.9%
NJ iGaming sees a 25% growth in revenue from 2016! At the same time AC brick and mortar casinos saw year-over-year growth. Hard to argue that regulated iGaming has been anything but a success.

— PokerPlayersAlliance (@ppapoker) January 12, 2018
The Final Verdict?
Online gambling in New Jersey is showing other states the potential that the industry holds for them. It shows a complimentary relationship between land-based and internet gambling and a boost to the overall industry. In 2017, that boost was in the form of more than $245.6 million, more than just a drop in any bucket.
This should be encouraging news for Pennsylvania, which just legalized its own industry in late 2017 and will likely launch sometime this year. It can also be incentive for states like Michigan seeking to legalize and regulate online casino games and poker within its borders. The problem of poker rears its head with states like New York that may only consider online poker. By looking at the New Jersey numbers as they stand in 2017, it doesn't seem as if an extra $25.2 million is a problem in itself, but its decreases over the past year may not be the motivation needed to push legislators to do the deed in 2018.
But there is a big but.
Interstate online poker is set to launch in 2018. Delaware, Nevada, and New Jersey will be sharing their online poker cash game and tournament tables across state lines to increase player pools. At first, the numbers may not be stellar because the only site set up to accommodate all three states at the current time is WSOP/888. But other operators are investigating their options, and Pennsylvania could create a significant positive swing when operators obtain licenses and launch their sites… and if Pennsylvania joins the interstate network.
Quite a bit of uncertainty faces online poker in 2018, especially in the United States, but there is hope.
Related Articles