TSG Restructures PokerStars and Faces Dutch Fine
By
September 26th, 2019 | Last updated on September 26th, 2019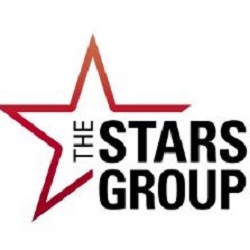 It has been no secret that online poker is less of a priority for The Stars Group (TSG) than ever before. The reality of it has been playing out in TSG financials every quarter with more and more clarity.
This isn't to say that PokerStars is not a priority at all. It still comprises a third of TSG business. And it is, after all, the basis upon which TSG was built in the first place. There would be no Stars Group without PokerStars.
For players, it has been apparent in the consistent moves toward PokerStars features that are geared toward recreational players and discouraging to pros.
The blog is now more of a poker news page and features a sports section.
The PCA is no more.
Every move is tougher to take, though, for those who remember the poker boom and PokerStars' substantial role in it.
PokerStars Division Restructuring
Last week, The Stars Group confirmed that it planned to reduce its employee headcount at its main office in the Isle of Man. It was a part of the restructuring of its PokerStars division.
A reported statement from TSG said it was "pursuing operational initiatives, including cost-optimization opportunities."
It went on to say that it is a part of the overall plan to put itself into a position to "deliver our mid-term growth targets and long-term sustainable growth." It acknowledged that it will have an impact on some individuals, but it will ultimately bet the company. And the Isle of Man will remain an operational hub.
Part of the blame for the headcount reduction also went to market closures like Russia and Switzerland, as well as currency fluctuations and international headwinds.
More TSG Restructuring
A week after the first report of layoffs, TSG reported another round today. Approximately 50 people were let go from the Malta office.
TSG noted that it would maintain some type of presence in Malta but "decided to review some potential changes to certain locations to better align our costs with our global growth strategy."
The Malta office opened in 2012 and once was the workplace for 300 people.
In Line with Poker Downgrade
Just last month, TSG reported its second quarter results for 2019 for the period ending June 30. Revenue had increased by 55% year-on-year to $637.6 million, but that was little consolation to the poker community.
TSG's reliance on poker has been on a swift decline in the past several years.
As recently as 2017, poker was still 65% of TSG's overall revenue for the year. But the 2018 full-year financials showed a drastic change as poker was relegated to just 35%. And when the second quarter numbers came in for 2019, online poker was down even further to just 30%.
–Online poker: 30% of total revenue (down from 53% year-on-year)

–Online casino: 31% of total revenue (up from 25% year-on-year)

–Sports betting: 36% of total revenue (up from 20% year-on-year)
That should have been an indication that cuts would be in line for PokerStars. Perhaps some saw the inevitable coming while others simply saw it as a part of the overall global trend, giving it little attention anymore.
More Poker Troubles
TSG operates as TSG Interactive Gaming Europe Limited in Europe. That company was just fined €400,000 by Kansspelautoriteit, also known as KSA or the Netherlands Gambling Authority (or even the Dutch Gaming Authority).
The KSA alleged that PokerStars.eu was open for real-money online poker to Dutch players.
As a result of a 2018 investigation by the KSA, PokerStars broke ties with Ideal, a payment processor that offered Dutch players a way to play on PokerStars. But this week, the KSA determined that not enough had been done to discourage Dutch players from accessing online poker. That resulted in the latest fine, which is the equivalent of more than $430K.
This also doesn't bode well for PokerStars to receive a license for legal, regulated online poker in the Netherlands in the near future.
The new KSA system will allow poker operators to apply for licenses, and the new Dutch market is scheduled to open in 2021 for licensed sites. However, only those who have a track record of not targeting Dutch players for at least two years will be allowed to apply.
This mark against PokerStars puts the company back at square one.
While PokerStars has been complying with regulations in numerous markets around the world to become licensed in as many places as possible, this situation in the Dutch market not only hurts in that country but may negatively affect the company's standing in others.
Related Articles