Mike Postle Response to Lawsuit Delayed to Feb 26
By
January 29th, 2020 | Last updated on January 29th, 2020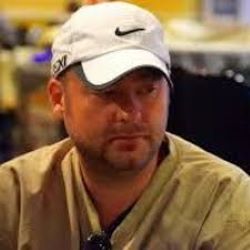 As with most civil cases in the US court system, the Mike Postle case is going to be a drawn-out one full of extensions and filings.
The latest development is an extension of the time allowed for Postle to obtain representation and respond to the charges. After refusing to be served with court papers for some time, Postle did finally acknowledge the receipt of those papers so the case may proceed.
In the Briefest Terms
Officially known as Case 2:19-cv-02027, most in the poker community know it better as the Mike Postle case. Attorney and poker player Mac Verstandig is representing poker player and commentator Veronica Brill and 24 others in a civil lawsuit against poker pro Michael Postle, King's Casino d/b/a Stones Gambling Hall, tournament director Justin Kuraitis, and John Does and Jane Does who may be discovered to have been involved.
The nine alleged crimes are:
–Violation of US Racketeer Influenced Corrupt Organization Act against Postle and all Does

–Fraud – against Postle and all Does

–Negligent misrepresentation – against all defendants

–Negligence per se (causing damage to plaintiffs) – against Postle and all Does

–Unjust enrichment – against Postle

–Negligence – against Stones and Kuraitis

–Constructive fraud – against Stones

–Fraud – against Stones and Kuraitis

–Libel – against Stones
The entire situation came to light in late September and early October 2019.
At its core, the situation as charged was that Postle, with the help of Kuraitis and possibly others, cheated in cash poker games that were livestreamed on the internet to win hundreds of thousands of dollars. Stones Gambling Hall, located near Sacramento, California, is alleged to have covered for the cheaters or, at the very least, refused to sufficiently investigate allegations from Brill. As far as can be determined, the cheating began in the summer of 2018 and continued until exposed in September 2019.
The lawsuit was filed in the US District Court in the Eastern District of California on October 8, 2019. The plaintiffs demanded a trial by jury and a minimum of $10 million in damages and financial losses.
Postle in Denial
During the first week of 2020, VerStandig filed interesting documents with the court.
The attorney explained that a process server tried to serve court paperwork to Postle six times from December 19 through January 2, 2020. VerStandig then tried to serve Postle on January 3, and no one answered the door despite clear indications that at least one person was home. He then left the summons in the door and mailed a copy to him. VerStandig asked that the court recognize Postle as served.
On January 24, VerStandig notified the court that Postle did sign to acknowledge his receipt of the documents on January 8.
Mike Postle Acknowledges Summons, Receives 28-Day Response Extension https://t.co/MeDmmTQ3YF

— Haley Hintze (@Haley_Hintze) January 27, 2020
The original deadline for Postle's response to the complaint was January 29, but he requested a court-ordered extension of 28 days for the defendant to respond. He acknowledged that Postle did not have counsel as of mid-January and requested the extension.
VerStandig also noted that King's Casino and Kuraitis could receive extensions to concur with that of Postle if they choose.
The new response deadline is now set for February 26, 2020.
What to Expect
There is likely to be little of consequence happening in the case before the end of February. There may be a filing from Stones/King's or Kuraitis agreeing to the extension, but not much else is likely until Postle finds a lawyer and files an official response to the case with the court.
Meanwhile, the Postle case is garnering renewed attention in the news, as the Washington Post covered it today.
The @washingtonpost with a really wonderful and markedly well-written piece on the Postle/Stones saga and my line of work. (As a proud son of Washington, and lifelong reader of the Post, reading this has proven profoundly gratifying and entirely surreal.) https://t.co/l99wF24RvX

— Mac VerStandig (@mac_verstandig) January 28, 2020
Related Articles