PokerStars to Roll Out Early Payout Tournaments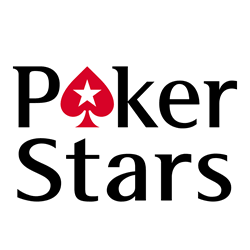 Just a couple of weeks after changing pricing for multi-table tournaments, PokerStars pushes out more changes. This one, however, is a new type of tournament that is meant to appeal to recreational players and those with smaller bankrolls.
Early payout tournaments were introduced to give players their minimum payouts as soon as they reach the money, and if they finish in a higher paid position, they will receive the difference when they exit or win the tournament. And now, PokerStars is rolling it out across its spectrum of sites in various markets.
Early Payouts Explained
The basic premise is to allow players to see the minimum amount earned in a tournament as soon as they earn it. It gives them a taste of the money they won as they play onward for a bigger payout.
PokerStars explained that it happens in the following way:
–All players who make the money in a tournament receive that minimum payout amount immediately.

–A pop-up message appears to tell each player the amount they won.

–Players continue to compete until they are eliminated or win the tournament, at which point any further earnings are credited to their account.
There are several benefits for various types of players. Recreational or new players can see their result immediately and realize their tournament profit right away. More experienced players may be able to judge if their stack is worth playing from that point forward. A short-stacked player who wants to move on to the next tournament can always sit out after the min-cash and focus his or her energy elsewhere. If they happen to move up on the payout scale, they will see the added money in their account later, but if not, they haven't wasted any time playing that short stack.
Professional players and many with experience will not care much about the early payout, as it will make no difference in the way they play the remainder of the tournament. However, they might be able to use the knowledge of early payouts to their advantage when up against inexperienced opponents, but the implementation is not as much for them as for newer players.
Tested and Deemed a Success
The early payout system began in some PokerStars markets at the beginning of March 2018. PokerStars Luke announced it on the Two Plus Two online poker forum on February 28, and the early payouts began on May 1 to the Bigs tournaments in the dot-EU, dot-UK, and dot-com markets.
The first week went well enough that Luke announced on March 9 that PokerStars was ready to expand early payouts to Hots, Bounty Builders, and Majors tournaments. The plan also included its introduction to the Italian market and dot-DESH and dot-EE on the global site.
Seems strange, is this a new policy @PokerStars? https://t.co/kxu07e5YiE

— Kevin Mathers (@Kevmath) March 25, 2018
Over the course of March, the site tested the functionality of early payouts and reactions from players. And according to the April press release, the introduction of the new system "has been very successful so far, with PokerStars already releasing more than $1 million a day to players, giving them more choices to play once they have reached a paid position without having to deposit additional funds."
The announcement revealed that the progressive rollout will continue over the next few months to include early payouts as a feature in all markets. This will include the European shared liquidity market, the new PokerStars site in India, and the New Jersey site in the US market.
So far, there seem to be few – if any – player complaints on social media. Early payouts are beneficial for some and inconsequential to others.