PokerStars Updates MTT Pricing, Offers Sunday Million Special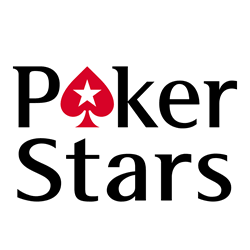 Many players have a love/hate relationship with PokerStars. When a change is announced for players, whether it pertains to promotions or rake, bonuses or loyalty points, there will undoubtedly be some controversy. PokerStars does often consult with players in making decisions about issues that affect large numbers of players, but business decisions sometimes override other concerns. In addition, however, no matter how much player input they receive, all players will not react to changes in the same ways.
It seems that controversy will ensue no matter actions by PokerStars. But regardless of anything that has happened in the past several years to alienate some players, PokerStars remains the largest online poker site in the world by a wide margin.
The Pricing Update
Last week, PokerStars announced a pricing update on the "Inside PokerStars" section of its online blog. The post came from Severin Rasset, Director of Poker Innovation and Operations at Stars Group.
The change pertained to fees for multi-table tournaments (MTTs) but contained little specificity beyond the types of tournaments that will be affected:
–MTTs with buy-ins of less than $20 = increased fees

–All Time Tourneys = decreased fees
The new fees began today, March 26. Rasset explained that the changes resulted from numerous factors, including "customer behaviour, commercial and promotional considerations, and the overall long-term sustainable health of the ecosystem." Further, there will be more changes to pricing, bonuses, promotions, and Stars Rewards program "on an ongoing basis" to adjust to the evolving industry and regulations in various parts of the world. While advanced notice is preferable, and PokerStars will offer it when possible, Rasset said it may not always be "commercially reasonable."
A Range of Opinions
While members of Team PokerStars have yet to comment on the rake changes, this video of Daniel Negreanu was uncovered.Ryan Laplante was quick to point out that PokerStars did not give details of the amounts of its rake increase, but a player was able to do the calculations:
Its great that @PokerStars provided clear information to its players on its rake changes.

Wait.
No.

Thats wrong.

This information was provided by @reddit user 'savvygent' on r/poker.

To fail to provide this information publicly is beyond ridiculous.

— Ryan Laplante🏳️‍🌈 (@Protentialmn) March 26, 2018
Somebody please call @RealKidPoker & tell him to come to the @WynnPoker!! We are trying to raise the rake in our game to protect the red players but @DougPolkPoker isn't big time enough to make it happen 🙁

We are playing PLO/NL/Badugieeiy/O8 pic.twitter.com/lRcVbsKvye

— LEGION | Joey Ingram 🐉 (@Joeingram1) March 22, 2018
Joey Ingram posted a short video from a cash game at Wynn's poker room in Las Vegas, wherein he requested a rake increase but was denied by the Wynn staff. Ingram even put his frustrations more directly into words in a YouTube video:
Many companies struggle to put together a cohesive message, but @Pokerstars has succeeded on that front in spades

Micro stakes recreational players are being protected with yet another rake increase, which will further increase everyone's profitability👍https://t.co/ib5AgQ00Le

— Doug Polk (@DougPolkVids) March 20, 2018
Doug Polk had a different take. Nick Jones of Pokerfuse noted that the rake puts PokerStars higher than its competitors and will be a true test of how far PokerStars can push its price increases before feeling a significant backlash.
This is going to be a test of brand loyalty. The operator is now pushing into double digits for all its major $5-$15 MTTs, while its main competitors party, 888 and Winamax maintain the 9-10% rake. Previous rake rises have been about bringing it inline with the norm https://t.co/sDJnepWWUz

— Nick Jones (@pokerprojones) March 26, 2018
Look Away!
While fielding questions and an array of comments about the rake changes, PokerStars made an announcement that the company hoped would be a distraction and administer some good will. The poker site announced another special Sunday Million.
When PokerStars offered its Sunday Million 12th Anniversary Edition in February to celebrate a dozen years of the most popular tournament in online poker, there was a $10 million guarantee for the event. But unlike most of the special editions in the past, that one did not bring in enough players to the $215 buy-in event to make the guarantee, meaning PokerStars had to contribute nearly $1.2 million to bring the prize pool up to its promise. Players were excited about the overlay, particularly in such a prestigious tournament.
Late last week, PokerStars announced that it will be hosting another one in the form of the Sunday Million Anniversary Edition: Take 2. The April 22nd event will again feature a $10 million guarantee, with $1 million of it going to the winner. The first-place finisher will also receive a Platinum Pass worth $30,000.
If at first you don't succeed… https://t.co/q2QHfnFZPv pic.twitter.com/zy8COzqtzY

— PokerStars (@PokerStars) March 26, 2018
While some players will continue to berate PokerStars for its latest rake decision, others will argue things like the $1.2 million overlay makes up for it. And there is also the argument that no site but PokerStars has the player base or years of building a solid reputation to be able to offer tournaments with such large guarantees.
There are ups and downs for every business decision in poker, as players are affected at many levels. PokerStars felt the calculated risk was worth it and will be balanced by the special Sunday Million.