PokerStars Sets PKR Claims Deadline
By
February 21st, 2018 | Last updated on July 29th, 2018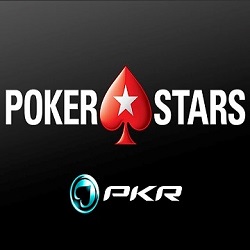 PKR players must request funds by February 28
When PKR closed its virtual online poker doors in May 2017, players had little recourse. Their funds seemed lost forever until PokerStars stepped up in July with an offer of assistance. All PKR customers were able to move their funds to a PokerStars account and cash out from there.
Very classy!
Pokerstars bailing out another corrupt or ineptly managed poker room (PKR)https://t.co/xgg4z7fYWt https://t.co/60IRKZ4h7F …

— Skilful (@SkilfulPoker) July 24, 2017
More than seven months later, there are still former PKR players who have not responded to the messages from PokerStars about retrieving their account balances. And there is now a deadline of February 28 to file a claim and start the expedient process of transferring funds.
The Abrupt PKR Shutdown
PKR originally launched in 2006 as a standalone online poker platform featuring 3D graphics, a unique site in a saturated market. It was quite popular for a number of years but began to feel the crunch of a shrinking global market after 2010. European countries were segregating from the rest of the global market and requiring pricey licenses to enter their individual markets, something that wasn't in PKR's budget. And with the official exit of the US from the global environment after Black Friday in 2011, smaller companies like PKR suffered.
In 2016, the UK-based PKR made the decision to join MPN, the Microgaming Poker Network, and share liquidity with its other sites. The move provided an immediate reprieve, but traffic continued to drop.
Little more than one year later, MPN announced that PKR was suspended.
"Following a request from PKR on Wednesday, 3 May 2017 at 17:32, Microgaming suspended gameplay on PKR.com. Microgaming is aware that their games remain offline and players are speculating about the reason for this. As soon as Microgaming has more information on the situation, it will be shared as soon as possible."
And a note on the site where PKR had previously been found became its sole stamp on the internet, as its social media accounts were deleted. The note read:
"Further to earlier announcements, PKR limited and PKR Technologies Ltd have filed applications to Court for Administration orders, which will be heard in the week commencing 8th May 2017."
When no information came to light after that hearing, players fears seemed to have been realized that the site was simply gone, complete with every player's account balances.
The PokerStars Rescue
In a somewhat surprising but business-savvy move, PokerStars made an announcement at the beginning of July that it was going to reimburse every PKR player.
Say what you want about @pokerstars, they are a great companyhttps://t.co/k2CcOanLou

— Victor Chong (@vicyafos) February 21, 2018
Under the ownership of Amaya, PokerStars made an announcement through the company's Vice President of Corporate Communications, Eric Hollreiser. He noted that approximately 60,000 former PKR players were being contacted via email with instructions on how to obtain their funds. Upon the players' requests, funds were transferred to PokerStars accounts, from which they could withdraw or choose to use the money to play on PokerStars. "There are no strings attached," said Hollreiser.
Of course, there was a jab at PKR for not protecting player funds, but PokerStars also wanted to point out to other sites the importance of keeping player funds safe and separate from company money. "PokerStars keeps player money and operating funds separate and protected – we always have," Hollreiser wrote. "As we learned in April 2011 and again last month, not all operators do." He was referring to Full Tilt, UltimateBet, and Absolute Poker, all of which folded after Black Friday without paying any players. PokerStars ended up securing a deal with the US Department of Justice to use the fines the company paid to reimburse players from the other three sites that were left for years without access to their rightful monies.
@PokerStars just received my pkr balance into my pokerstars account, many thanks guys, I thought I'd lost it, ?????

— martin (@rochecuda) August 14, 2017
The End is Nigh
All good things must come to an end, as they say. PokerStars will end its reimbursement of PKR players on Wednesday, February 28, 2018.
The Stars Group released a statement about the deadline:
"No player should be left unprotected and short-changed by an operator they trust. So, if players do receive an email, or haven't had the chance to log in, we would urge that they do so before February 28. It will only take a few minutes."
For those with concerns about the process or any intricacies therein, there is a dedicated page on the PokerStars site for frequently asked questions. Subjects addressed include PKR accounts, PokerStars accounts, the process of retrieving funds, and withdrawing account balances. Any further questions can be sent to the customer service department, which will respond in plenty of time to meet the February 28 deadline.
For those requiring assistance in transferring their PKR balances, there is a specific page for that contact to take place.
Related Articles