PokerStars to Reimburse All PKR Players
By
July 6th, 2017 | Last updated on July 18th, 2018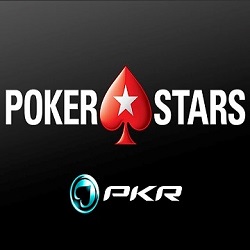 PokerStars offers no-strings-attached relief for PKR closure victims
For two months, PKR online poker players awaited word about their funds trapped on the site upon its abrupt closure on May 3. But their answer finally came from an unlikely source, as PokerStars stepped up to reimburse all PKR players.
The announcement came on July 6. PokerStars notified the poker industry that all former PKR players who had pending balances when the site closed will be able to claim those funds through PokerStars. The site will not will not acquire any PKR assets or software, nor will it try to revive the PKR 3D online poker brand. The move is simply "the right thing to do for the poker world."
The Downfall of PKR
PKR was a unique online poker site that boasted of proprietary 3D software launched in 2006. The company spent its first years building a solid player base during the poker boom, offering satellites to numerous live poker events and lucrative promotions. However, as the status of the global market began to change, especially with the events of Black Friday in the United States, PKR had a difficult time continuing to compete.
As the global player pool suddenly shrank, the business struggled. Players from countries like the US were no longer online, and other countries like France, Italy, Spain, and Portugal ring-fenced their markets. A smaller company like PKR had a difficult time justifying the exorbitant licensing fees to enter those markets that were already dominated by companies like PokerStars in Italy and Winamax in France, so the site continued to struggle in the new poker world order.
PKR moved to the Microgaming Poker Network (MPN) in early 2016 and tried a marketing blitz to attract more players and make the most of the new liquidity with other MPN sites. But more than one year later, PKR shut down on May 3, 2017.
Players were unable to access their accounts for two days before any official announcement was made. The only statement available was from MPN, noting that PKR requested that gameplay be suspended by Microgaming on May 3. Social media accounts disappeared as well. Finally, PKR revealed that it filed an application to the Court for Administration orders due to "recent financial difficulties."
Very sad to see PKR shut down. The site where I found love to poker. Amazing friends and memories that I will keep forever.

— Sofia Lövgren (@Sofia_Lovgren) May 6, 2017
PokerStars Makes Unexpected Move
Vice President of Corporate Communications for Amaya and PokerStars, Eric Hollreiser, was the author of the surprise press release on July 6. And it began with a cautionary statement: "For online poker operators, nothing is more important than protecting players' bankrolls. PokerStars keeps player money and operating funds separate and protected – we always have. Players' bankrolls are *their* money and we aim to make sure it's always available to them. As we learned in April 2011 and again last month, not all operators do."
The reference to April 2011 brings memories flooding back for many players who witnessed the many surprises on Black Friday and the days/weeks/months that followed. Players in the United States found out that PokerStars and Full Tilt Poker domains were seized by the US Department of Justice, executives were under indictment, and all funds were stuck in online accounts that were suddenly inaccessible. While Full Tilt folded like a broken umbrella, PokerStars immediately began working with the US government to allow players to access their funds. And later, PokerStars bought Full Tilt's assets and debts, which eventually included reimbursing as many Full Tilt customers as possible. And through the same deal, some UltimateBet and Absolute Poker customers are now submitting claims for funds as well.
PokerStars has stepped up once again, this time to rescue players stranded by PKR. The company signed an agreement with the court-appointed administrator in the PKR case and was in the process of notifying all PKR customers of the proposed solution.
Big ups to @PokerStars for what they've done for all the PKR players. Massive respect.

— Stuart Brodie (@Stuart_Brodie) July 6, 2017
Quite simply, PKR players with PokerStars accounts could simply complete a form to verify the amount of PKR funds lost, and PokerStars will deposit that money into their accounts. Players new to PokerStars must create a new account, but no play will be necessary to cash out their rightful PKR money. As the press release says, "There are no strings attached."
PokerStars admits that the move is a good business decision, as they will likely gain new customers from the transactions and the positive publicity. "However," Hollreiser wrote, "the motivation behind the move is simple: to do what's right."
With approximately 60,000 players awaiting word of the process, there is no set timetable for the remission of funds. However, the information released thus far indicates it will be a rather speedy procedure. And players who do not hear from PokerStars but want to claim PKR funds need only visit the PokerStars website for more information.
This was also an opportunity for PokerStars to reiterate the importance of complying with regulations around the world in order to ensure the highest level of protections for online gambling customers. It is a warning against playing on sites that do not hold themselves to such standards. And it is a chance to help the online poker community as a whole, as Hollreiser wrote, "PokerStars is proud that we're in a position where we're able to step in and help these players and encourage all companies in the industry to put players first."
Related Articles