PokerStars Preps Bounty Builder and Sunday Million Special
By
January 23rd, 2020 | Last updated on January 23rd, 2020
Home
»
Poker News
»
PokerStars Preps Bounty Builder and Sunday Million Special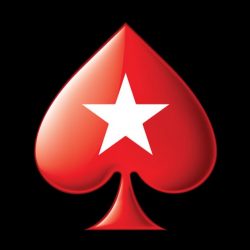 Poker players love a good tournament series, especially when its online and offers millions of dollars in guarantees. PokerStars just wrapped up its Winter Series on January 11 but is already preparing for its next one, the Bounty Builder Series, for the first half of February.
Is that all for PokerStars in the news? Not by a longshot.
PokerStars also announced that it will be celebrating the 14th anniversary of its flagship Sunday Million tournament in mid-March. And its guarantee will be a whopping $12.5 million.
Players should get ready for big prize pools because PokerStars is guaranteeing they will be available.
Wrapping the Winter Series
The Winter Series started back on December 25, 2019, and its last official day was January 13, 2020. There were 242 tournaments with $50 million in total guarantees.
When the series wrapped, these were more than 1.2 million entries in the tournaments, generating a total cumulative prize pool of $65,128,437. That left the guarantee in the dust.
Amidst the action, the Sunday Million with its $215 buy-in and special $3 million guarantee did well, too. IT attracted 17,543 entries to create a prize pool of $3,508,600.
It all wrapped with three Main Events:
Event 78-Low: $55 buy-in with $1M GTD

     Actual prize pool: $1,294,350

     Entries: 25,887

     Winner: luishen.p ($131,402)

Event 78-Medium: $530 buy-in with $1.5M GTD

     Actual prize pool: $1,932,000

     Entries: 3,864 (2,777 players + 1,087 reentries)

     Winner: Pendall ($248,835)

Event 78-High: $5,200 buy-in with $2M GTD

     Actual prize pool: $2,735,000

     Entries: 547 (384 players + 163 reentries)

     Winner: Ole "wizowizo" Schemion ($482,795)
The remarkable Ole Schemion took down the #WinterSeries Main Event-H. 🏆
For the victory, he collected $482,795.16, which is his largest online cash ever. 🏅@EasyWithAces caught the final hand. ⬇️ pic.twitter.com/W6vaXoYtj9

— PokerStars (@PokerStars) January 15, 2020
Next Up: Bounty Builder Series
The last time PokerStars offered the Bounty Builder Series, it was several months ago. That series offered $25 million in guarantees but ended up awarding approximately $36 million.
It's back again, this time from February 2-16 with another $25 million in guarantees. There will be 180 No Limit Hold'em Progressive Knockout tournaments on the schedule with buy-ins ranging from $1.10 to $5,200.
In a PKO tournament, there is a bounty on every player, which means that knocking out an opponent garners that bounty. But players who have collected bounties are then worth more because a portion of their collected bounties are added to their own for the player that knocks them out. (It makes more sense when PokerStars explains it:
"Half of your buy-in goes into the prize pool, the other half works as your bounty. You win cash every time you KO another player. How much cash depends on how many players your victim KO's themselves. So, you claim half their bounty while the other half is added to your own bounty. Slowly, but surely, you become a bigger target. But a profitable one. In fact, in most cases, if you KO five players, you'll finish with a profit, whether you make the money or not."
Got it?
Each tournament on the schedule typically offers three different levels of buy-ins with varying guarantees. But there is only one Main Event as follows:
Event 173 on February 16: $530 buy-in NLHE 8-Max Main Event ($2.5M GTD)
Check out the full schedule for all tournaments, times, and details on the 43 events that are turbos.
The #BountyBuilderSeries is back. 👊
📅 Feb 2nd-16th
💰$25M Gtd
💵 180 tournaments, with buy-ins from $1.10
ℹ️ https://t.co/Pj22t4MjRi pic.twitter.com/Ag871tV0yb

— PokerStars (@PokerStars) January 20, 2020
Biggest Sunday Million Ever
After the Bounty Builder Series, PokerStars wants to put something else on the poker calendar.
On Sunday, March 22, the 14th anniversary of the Sunday Million will offer something special. That Sunday Million will offer its standard $215 buy-in but increase its guarantee substantially…to $12.5 million. The winner will be guaranteed at least $1 million. It will be the biggest guarantee and prize pool for any single tournament ever offered on PokerStars.
The special Sunday Million will offer a late registration period of 24 hours, and it will be a two-day tournament (obviously).
There will be quite a few satellite opportunities leading up to the tournament for as little as $1 or less. In fact, they are already running. And satellites will be available up to near the end of the late registration period.
Save the date…🗓️
$12.5M GTD 🤑
On Sunday, March 22nd, be part of our biggest ever tournament! 👉https://t.co/BcCkW0HoDa pic.twitter.com/uTqO8b4dpP

— PokerStars (@PokerStars) January 21, 2020
Related Articles