Poker Shooting Prompts Legal and Safety Concerns
By
May 8th, 2018 | Last updated on October 19th, 2018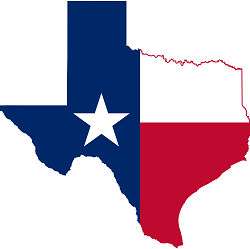 Texas shooting puts focus back on ambiguous laws
Poker players in Texas know how to find games. Whether they travel to neighboring states that allow casinos and card rooms or locate underground games closer to home, there are ways to play poker.
Some have found a different avenue. With some legal advice and personal determination, a number of entrepreneurs have opened private clubs that just happen to offer poker games as a benefit to members. Operations have not been without legal threats, but a recent shooting outside of a poker game has prompted new challenges from lawmakers.
There was a shooting outside an Austin, TX cardroom this morning at 4 a.m. They are saying it started as a robbery that turned into a shooting. It looks like 3betpanda on Instagram was the person shot. He has serious, potentially life-threatening injurieshttps://t.co/hCGxVzcE9E

— Out Of Line OTVOM! (@Joeingram1) April 30, 2018
It may be time for everyone to take seats at the table and sort out the poker situation for the safety of citizens and integrity of the game.
Legal or Illegal, That is the Question
The laws in Texas were set up to prohibit casinos, but there are several loopholes that have allowed the clubs to open and operate in the gray areas.
While gambling and betting are defined and prohibited in Texas statutes, there is a key section that notes a valid defense to a gambling charge is that no one receives a benefit other than personal winnings or "except for the advantage of skill or luck, the risks of losing and the chances of winning were the same for all participants." Poker cannot claim to be a game entirely built on skill, but skill is a substantial part of it. In addition, players are only receiving personal winnings in the game, as most tournaments in Texas card clubs don't have guarantees with added money.
In addition, the Texas Attorney General issued an opinion stating that participants cannot risk money or anything of value to win a prize in poker. In that case, the game is considered legal. To walk directly through that loophole, card clubs charge fees for entry or membership and seating. This allows the club to make money in lieu of rake and create a prize pool, while players aren't putting up any direct buy-ins.
Some card clubs have been raided and closed by local police departments. Others continue to persevere, though they do so without the support of law enforcement. This makes them vulnerable to crime.
Shooting Prompts Concerns
Many of the card rooms are located in Dallas, Houston, and Austin. Texas Card House in Austin is a popular one, often seating nearly 200 people per day, but was the scene of a shooting on April 30.
In the wee hours of the morning, an attempted armed robbery in the parking lot of the establishment led to the shooting, which left Tom Steinbach on his way to the hospital with life-threatening injuries.
By all accounts, the surgery was intense but successful, and Steinbach, known as 3betpanda in the poker world, has embarked on a long but optimistic journey back to health.
The poker community, as it tends to do, is coming together to raise funds for Steinbach's medical costs and recovery needs. A GoFundMe campaign is underway online, and a fundraising tournament is set to take place on May 17 at Wynn in Las Vegas.
Here is a link to the Go fund me page of the poker player that was shot in Texas. If you want to support. #3betpanda https://t.co/vzp1iM9THF

— Chris Hinchcliffe (@rukidingme44) May 4, 2018
If anyone in Vegas is interested, @WynnPoker is going to have a charity tournament for Tom, 3betpanda from instagram (guy who was shot in Austin recently). May 17th 6pm. $125 tournament with $50 rebuys going directly to Tom.

— Rob Stan (@robbyrobbb) May 3, 2018
The card club itself has security measures in place but has since increased the level of private security in order to ensure the safety of its guests.
Opinions but No Solutions
While it was a coincidence, a city councilman in Houston was on a local talk radio station on April 30 and discussed the popular club in his district, Post Oak Poker Club. "I m not one of these people that is opposed to (poker) by any measure, but I do have a problem when it's illegal," said Councilman Greg Travis. "And right now, it is illegal under Texas law."
He claims that the seating and membership fees provide an economic benefit to the clubs, rendering them illegal. However, club owners claim that rake would be in that category, but memberships and other fees are simply the cost of attending the club.
Travis said he would vote against a local measure regarding the legality of poker clubs because he believes it is firmly in the hands of the state legislature to legalize poker if they choose to do so. With that said, many of the lawmakers at the state level have refused to consider any changes to the laws in past years. That may change if pro-poker organizations and local politicians lobby them to make a decision, but many are afraid that state representatives might simply close the loopholes instead and put the clubs out of business.
The issue is a tricky one, though if lawmakers became educated about the skill involved in poker, as well as the difference between poker and gambling, it could sway their decisions.
Related Articles