Poker Central Solidifies Relationship with RunGood Poker Series
By
December 26th, 2019 | Last updated on December 26th, 2019
Home
»
Poker News
»
Poker Central Solidifies Relationship with RunGood Poker Series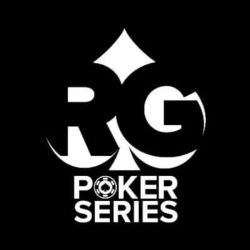 The partnership between Poker Central and the RunGood Poker Series (RGPS) began in 2018. And this month, Poker Central announced that the partnership would be ongoing and larger in scope.
The original deal between the two companies came in December 2018 and was set to begin in January 2019. One aspect was the co-branding of the 2019 live tournament season, and another was the final tables of each stop streamed on PokerGO.
There were other perks for players as well, such as a red carpet for all players in the tournaments and a freeroll satellite seat for all final tables, one that led to a chance to win one of two $5K SNG seats into a Poker After Dark episode.
The 2019 partnership was labeled the RGPS Showbound season. The 2020 deal will be the "All-Stars Presented by PokerGO."
Next season is going to HUGE. 🙌 We're reunited with the crew at @PokerGO to bring MORE than ever before! Check out what's in store for 2020 here: https://t.co/7ZE2Xas9fy #AllStars #ProAm #Homecourt pic.twitter.com/uX4wrL6B4c

— RunGood Poker Series (@RGPokerSeries) December 20, 2019
New Season, New Name
Poker Central made the announcement just before Christmas. The continuation of its partnership with the RunGood Poker Series will extend through the series' 2020 season.
The co-branding will continue with another chance for players throughout the season to be able to qualify for a seat on a PokerGO show.
Players competing in the 2020 RGPS season will be able to qualify for an event to take place at the PokerGO Studio at the ARIA in Las Vegas. The Main Event winner and Casino Champion Points winner will each win a $550 seat to the Pro-Am tournament.
That event will be capped at 64 players, half from the RGPS season and the other half with PokerGO and RGPS invited players, which will include poker pros, industry personalities, and celebrities.
Another aspect of the partnership is that players at each RGPS venue will vote in a campaign to "Name Your City's Poker Team" prior to the actual tour stop. The winning logo will then be revealed on "Opening Night."
Looking like @HorseshoeIowa "Name Your City's Poker Team" campaign has its first name on the ballot, "Barnstormers".

What about the SAN DIEGO @JamulPoker stop FEB 18-23? Fire back any name suggestions!

Learn more here: https://t.co/Lf9oelDfVY#HomeCourt 🏟

— RunGoodGear.com (@RunGoodGear) December 23, 2019
2020 RGPS Season
The 2019 RGPS action just wrapped up on December 8 with at Harrah's North Kansas City in Missouri. Jacob Seale won the final signature championship ring of the year by taking down the $575 buy-in Main Event, for which he also won nearly $41K in prize money.
The new season of the RunGood Poker Series will kick off in early February 2020 with a stop in Iowa. This is the Spring version of the schedule, with the Fall portion to be announced in the coming months.
–February 4-9:  Horseshoe Iowa in Council Bluffs, Iowa

–February 18-23:  Jamul Casino in San Diego, California

–February 25 – March 1:  Downstream Casino in Joplin, Missouri

–March 3-8:  Horseshoe Tunica in Tunica, Mississippi

–March 31 – April 5:  Horseshoe Bossier City in Bossier City, Louisiana

–April 21-26:  Harrah's North Kansas City in Kansas City, Missouri

–April 28 – May 3:  Hard Rock Tulsa in Tulsa, Oklahoma

–June 9-14:  Grand Casino in Oklahoma City, Oklahoma
As with the past season, PokerNews will provide live reporting for the events.
JOIN US in 2020 for RGPS: All-Stars presented by @PokerGO!

TWO NEW STOPS, @JamulPoker this Spring and @TVPokerRoom in the Fall! #Westbound

Get the scoop on next season here: https://t.co/7ZE2Xas9fy#AllStars #ProAm #HomeCourt 🏟 pic.twitter.com/n3XBer4IkA

— RunGood Poker Series (@RGPokerSeries) December 21, 2019
More Details to Come
The details of each tournament stop are set to be announced in the coming weeks. With 16 seats up for grabs in the first half of the RGPS season, there will be another 16 available in the second half. That will send 32 players to Las Vegas for the All-Stars tournament.
RGPS owner Tana Karn commented, "Getting to send two players from the tour last year to be on 'Poker After Dark' was a dream experience. After wrapping up, my first thought was let's share this ride with more. The brilliant minds at PokerGO and I went into the tank and came out with something magical. The stage is set for one heck of a party."
Poker Central President Sam Simmons added, "Following the success of 'Showbound' earlier this year, we're ready to raise the stakes and highlight more heroes from the RunGood Poker Series."
Related Articles