Poker Central Kicks off 2019 with Dolly and Showbound
By
January 14th, 2019 | Last updated on January 14th, 2019
Home
»
Poker News
»
Poker Central Kicks off 2019 with Dolly and Showbound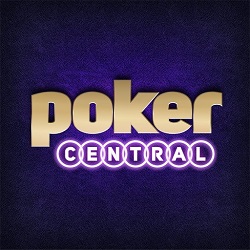 As 2019 got underway, Poker Central launched a partnership and new series. And only one month from now, the first series of live high-stakes tournaments begins at the ARIA in Las Vegas.
The folks at Poker Central are always busy providing online shows, broadcasting cash games, and arranging high-stakes live tournaments, all to engage poker fans around the world via its website. But with the new year came two new initiatives, one in partnership with the RunGood Poker Series and the other involving none other than Doyle Brunson. The former gives players in live mid-stakes tournaments to win their way onto the set of a Poker Central show, while the latter gives viewers a front-row seat into high-stakes cash games involving the "Godfather of Poker."
Home felt advantage for @TexDolly?
The legend won over $150K during the #DollysGame debut and you can relive all the action on-demand on PokerGO!
Watch: https://t.co/xsu6nA5MfN
Subscribe: https://t.co/5rUlItuiNK pic.twitter.com/zRbQ9hE1eF

— PokerGO (@PokerGO) January 9, 2019
Showbound Powered by PokerGO
This announcement actually came in December in preparation for 2019. Poker Central announced a new relationship with the RunGood Poker Series, also known as RGPS, to co-brand the upcoming season and give players a chance to play in high-roller action with some of the best in the game on Poker Central.
The branding opportunity is simple in that final tables of the RGPS in 2019 will be streamed on PokerGO. Those with PokerGO subscriptions will be able to watch the action at each stop. In addition, PokerGO will kick off each tour stop with a crimson carpet walk for all players participating in the tournaments.
Further, all players who win preliminary RGPS events and make the final table of a RGPS Main Event will receive a seat into a freeroll satellite that will take place at the Hard Ruck Tulsa at the time of the season finale. The satellite will offer two $5K SNG seats and the experience of playing on a new episode of "Poker After Dark." The winners will receive airfare to and hotel accommodations in Las Vegas, a tour of the PokerGO Studios, and a meet-and-greet with legendary poker players, in addition to the playtime on the PokerGO show, "Poker After Dark."
NEXT SEASON starts February 2019!@HorseshoeIowa FEB 5-10@DSCasinoResort FEB 19-24@Horseshoetunica MAR 5-10@Horseshoe_BC MAR 26-31@HarrahsNKC APR 23-28@TulsaHardRock APR 30 – MAY 6

Use code "RunGood" for $20 off your annual subscription to @PokerGO! #Showbound ? pic.twitter.com/xWSJVgDqff

— RunGood Poker Series (@RGPokerSeries) December 17, 2018
The partnership also allows the RGPS to put $100K guarantees on each Main Event. The 2019 RGPS Showbound season is listed as follows:
–February 5-10:  Horseshoe in Council Bluffs, Iowa

–February 19-124:  Downstream Casino in Joplin, Missouri

–March 5-10:  Horseshoe in Tunica, Mississippi

–March 26-31:  Horseshoe in Bossier City, Louisiana

–April 23-28:  Harrah's in Kansas City, Missouri

–April 30-May 5:  Hard Rock in Tulsa, Oklahoma
Buy-ins for events at each stop generally range from $135 to $575 with many satellites available.
Dolly's Game at PokerGO
In a play on the film title for "Molly's Game," Dolly's Game was announced during the first week of January. The regularly-scheduled shows will feature high-stakes mixed cash games with Doyle Brunson as the host and featured player.
The first games took place on January 7-8, two nights of mixed games with $100K buy-ins to play 2-7 No Limit Single Draw. The blinds were $400/$800 with a $200 ante, and some of the competitors in the game included Shawn Sheikhan, Billy Baxter, John Monnette, Lyle Berman, and David Grey. Brunson was the biggest winner, walking away with a six-figure profit.
Come for @TexDolly's perfect draw, stay for Shawn Sheikhan's ???
Watch #DollysGame LIVE on PokerGO: https://t.co/5rUlItuiNK pic.twitter.com/Rr33eI83Pb

— PokerGO (@PokerGO) January 9, 2019
Each month, another game or two will be scheduled to stream live on PokerGO.
Brunson extended an open invitation for anyone who can afford to buy in to play. "We want players from all over the country to send their information in to PokerGO, along with the games and stakes they're interested in," Brunson said. He also hinted that future games could offer even higher stakes, depending on interest and ability.
Doyle Brunson mixes up the action with #DollysGame! @RemkoRinkema talks to @TexDolly about the newest @PokerGO cash game and more. https://t.co/dFW77Ctffs

— Poker Central (@PokerCentral) January 9, 2019
US Poker Open, Part Deux
The US Poker Open debuted last year and was a big hit with players and viewers alike. The second annual US Poker Open is now scheduled for February 13-23, again at the PokerGO Studios at the ARIA on the Las Vegas Strip.
Six of 10 live tournaments will offer No Limit Hold'em, but there will be two Pot Limit Omaha events, an 8-Game Mix, and a newly-popular Short Deck Poker event. Buy-ins range from $10K to $100K, which means players will be competing for significant prizes. In addition, the overall winner of the series will receive a bonus of $100K from Poker Central to go with a championship trophy.
Each event's final table will be livestreamed on PokerGO, and entire episodes will be filmed and edited to be broadcast on NBC Sports Network at a date yet to be determined.
The schedule is as follows, with games always starting at 2pm PT each day:
–February 13:  $10K NLHE

–February 14:  $10K PLO

–February 15:  $10K NLHE

–February 16:  $10K Short Deck

–February 17:  $25K NLHE

–February 18:  $25K PLO

–February 19:  $25K NLHE

–February 20:  $25K Mixed

–February 21:  $50K NLHE

–February 22:  $100K NLHE
The 2019 #USPO is just over a month away which means we're getting close to non-stop @PokerGO streams, the world's best players, and tons of high stakes action!
Learn more: https://t.co/2dfPHXwxSr pic.twitter.com/FZHnWGfrhe

— Poker Central (@PokerCentral) January 5, 2019
Related Articles