PokerStars Partnerships End for Staples and Gross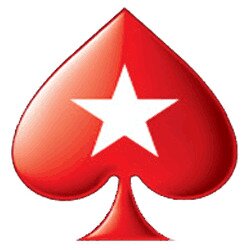 The roster of Team PokerStars is smaller than ever in recent memory, noticeably due to the departure of two pro poker players this week.
A mostly unremarkable Tuesday in February turned into a day of speculation when two members of Team PokerStars announced they will no longer be on the team. Jaime Staples and Jeff Gross both released videos to explain that they had wonderful experiences representing the largest online poker site in the world but ended their deals.
Both announcements left the poker community wondering what truly happened behind the scenes, but amicable separations seemed to be the story to which everyone adhered.
Jaime Staples
Staples caught the attention of PokerStars via his Twitch streaming of online poker and signed a deal with PokerStars in April 2015. He was a fairly fresh face on the poker scene, having been playing as a professional for less than a year, though his interest in poker spanned a much longer period of time.
Joining Jason Somerville on Team PokerStars, Staples was a part of a relatively new wave of online poker streamers. The two were known for their passion for poker as well as their friendly livestreams that welcomed new players and expanded the world of poker. And with Staples living in Canada, he could access PokerStars often for his streams.
Throughout his nearly four-year stint with PokerStars, Staples became well-known for a massive weight loss bet with his brother, spurred on by 50-to-1 odds provided by Bill Perkins. Jaime started at 304 pounds and brother Matt at 134 pounds, and the two were given one year to reach the same healthier weight. And in March 2018, they both weighed in at 188 pounds, winning them $150,000
We did it. We won the ultimatesweat bet and 150k. I feel so surreal right now.

Thanks to @matthew_stapless @bp22 @mikevacanti friends and family, @beccarr94 and of course all of you rooting us on every day. Inspiring me to be better. Thank you ❤️ pic.twitter.com/Yg6IpfLv5y

— Jaime Staples (@jaimestaples) March 26, 2018
Since that time, Jaime admitted to putting some of the weight back on and losing a subsequent health-related bet, but he remained grateful for the opportunity to get healthy and learn a new way of life.
On February 5, 2019, he announced on social media that he and PokerStars were parting ways. "As of today, I am no longer working alongside PokerStars as an ambassador for the site," he said in his Twitter video. "I'm in a situation now where I had to decide whether I want to continue down the path I was going down, or perhaps take a risk and try another avenue of promoting this game and making it as accessible to the masses as I can. After a lot of consideration, I decided that I was going to take that route going forward."
"I'm really excited about the future," Staples added, though he remained vague about what that future holds. His slightly-longer YouTube video about the "very happy breakup" showed him donning a shirt with a "Poker Staples" logo, but few other clues appeared on his website or social media pages.
Jeff Gross
One of the newest members of the PokerStars pro player team, Gross signed his deal in July 2017 and had a great deal of poker accomplishments in the bag already. His "Poker Flow Show" on Twitch had already garnered a significant following, and his $1 million in online poker earnings to that point was nothing to dismiss, nor was nearly $3 million in live tournament winnings.
It likely didn't hurt that Gross maintained solid friendships with people like Bill Perkins, Antonio Esfandiari, and legendary Olympic swimmer Michael Phelps.
The issue with Gross and PokerStars could have been the player's choice to continue living in the United States. He certainly traveled a great deal to countries in which he could legally access PokerStars, but considering he recently married and is expecting a baby in 2019, his time for travel may be limited.
This is only speculation, however. Gross merely noted in his Twitter video that he was parting ways with the site. "I will no longer be working with or representing PokerStars. It was an agreement that we could not come to to move forward. I am very appreciative for my almost-two years there."
Gross has many endeavors of his own, including his continuing livestreams, a relatively new Poker Flow Show podcast, and even a store of poker-themed products. His YouTube video mentioned increased content moving forward.
It can also be noted that Gross recently began frequenting the Cage, a cash game sponsored by Americas Cardroom and located in Costa Rica. It seems that he went from the PokerStars Caribbean Adventure in the Bahamas down to Costa Rica, though he did continue to wear his PokerStars patch at that time. Since PokerStars has been working hard in the past several years to adhere to the letter of each country's online gambling laws and Americas Cardroom takes a different approach, this may have created an unresolvable hurdle.
Norman Chad?
In keeping with the news of the day, World Series of Poker commentator Norman Chad did not want to miss the opportunity to deliver his own announcement via Twitter.
As suspected, he will not be joining PokerStars.
The rumors are true about me and PokerStars.
I address them here honestly and openly. pic.twitter.com/fULTxu8CVR

— Norman Chad (@NormanChad) February 5, 2019