Nevada Judge Dismisses Cordeiro Case Against Postle
By
August 16th, 2020 | Last updated on August 16th, 2020
Home
»
Poker News
»
Nevada Judge Dismisses Cordeiro Case Against Postle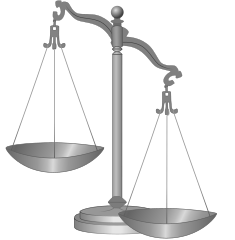 On August 14, 2020, US District Court Judge James Mahan granted Michael Postle's motion to dismiss the case filed by Marle Cordeiro. The reason for the judgment, delivered without any oral arguments, was the lack of personal jurisdiction.
Cordeiro filed the case in Nevada, her state of residence. Postle's attorney disputed that jurisdiction via several arguments.
Quick Progression of Nevada Case
The main actions of note in Cordeiro's case against Postle, prior to this week, were:
–April 4, 2020:  Marle Cordeiro files complaint against Mike Postle
–May 18, 2020:  Judge orders summons delivered by alternative methods due to Postle evasion
–June 16, 2020:  Postle files motion to dismiss
–June 29, 2020:  Cordeiro files opposition to said motion to dismiss
Mac VerStandig filed the case to represent Cordeiro. It included five counts in her case: violation of RICO for racketeering, fraud for falsely claiming to be an honest player, negligent misrepresentation for claiming honest games at Stones, and negligence per se for devising a scheme to defraud and violating California law against cheating.
Postle's attorney filed a motion to dismiss on the basis of a lack of personal jurisdiction, based on forum non conveniens, which means another court would be better suited to handle the case. He claimed that fighting a case in Nevada would be "burdensome."
VerStandig responded that Cordeiro suffered damages in the form of traveling from her home in Nevada to California to play what she thought was an honest game. The forum non conveniens doctrine was not pertinent in federal legislation, not to mention the plaintiff's choice of forum was paramount. In addition, he cited Postle's frequent past (and likely future) travels to Nevada to play poker as evidence that the trips to California were not burdensome as claimed.
Subsequent Filings
On July 6, Postle replied to the opposition to dismissal, in which Postle's attorney made the interesting – perhaps disrespectful – choice to refer to the plaintiff by her first name.
The document, be it as it may, alleged that Cordeiro failed to satisfy the "three-pronged Calder effects test for specific jurisdiction, citing a 1984 case in California. Postle also claimed that he didn't commit any intentional acts "aimed at Nevada" and again pointed to forum non conveniens as applicable. He claimed that Cordeiro had not shown that Postle's contacts with Nevada were sufficient for jurisdiction. And he said her complaint lacked sufficient allegations to support discovery in Nevada.
Postle claimed that "the reality is that Marle is attempting to drag Michael to court in Nevada based on the alleged actions of Stones."
Shortly thereafter, Postle's attorney filed a motion to stay the case and stop Cordeiro from conducting any discovery. Postle wanted the case stayed for 30 days to await a ruling on the motion to dismiss.
The judge granted that stay on August 5.
Order Dated Friday, August 14
US District Judge James Mahan issued his ruling last Friday.
The decision did not address the intentionality of Postle's actions or deny the strength of Cordeiro's core arguments. The judge did, however, take issue with jurisdiction.
Judge Mahan said Cordeiro did not show that Postle "expressly" aimed his "alleged poker misconduct" at Nevada. Therefore, the plaintiff failed the aforementioned Calder test.
Second, he noted that the single allegation that Postle habitually traveled to Nevada, sometimes for extended periods, was "not sufficient for the court to allow jurisdictional discovery" because Postle denied that allegation.
"It is hereby ordered, adjudged, and decreed that defendant's motion to dismiss for lack of personal jurisdiction (ECF No. 10) be, and the same hereby is, granted."
VerStandig responded to the ruling by saying that the court simply found that Postle lacked sufficient contacts to be sued in Nevada. "Importantly, however, the order does not speak to the merits of the case. Mr. Postle has now amassed a laudable track record of avoiding substantive legal inquiries into the sum and substance of his actions; it seems supremely unfortunate he has taken this path and not, instead, seized on one of the opportunities to clear his good name."
Cordeiro is still reviewing the possibilities with VerStandig and "assessing various options."
Culmination of Two Cases
Poker players around the world watched the footage of Postle playing in the livestreamed games from Stones Gambling Hall, a poker room near Sacramento, California. After some analysts watched more than 50 hours of footage, gathering multiple opinions on the hands and calculating the odds, there was one overarching conclusion.
— Veronica BLM (@Angry_Polak) September 28, 2019
One poker player initiated a lawsuit in California with 24 co-plaintiffs – a number that eventually grew to 88 – and another player filed her own lawsuit in Nevada.
The primary case in the US District Court took shape in late 2019 and continued through until the judge's ruling on June 3, 2020. That judgment dismissed all charges against Postle, Stones Gambling Hall, and poker room employee Justin Kuraitis.
There were several missing pieces that seemed to lead to the case's conclusion. No one associated with Postle or Stones was willing to testify publicly to the cheating scheme. And the plaintiffs were not able to nail down and prove the exact method used to cheat.
And without clear-cut testimony or evidence that an 82-year-old judge could fully understand, the case died.
The second case, filed in early April 2020, suffered from the same missing proof. The defendant was also able to use the dismissal of the California case to bolster this one. Further, the case was able to be summarily dismissed on a jurisdictional basis.
As it stands, Postle will face no legal penalties for his actions.
Anyone who has seen the videos and break down by @Joeingram1 knows this dude was a cheat! Thank you for calling him out. My guess is 99.9% of the poker community has your back. F!%? Postle and the other 0.1% of those who don't think he cheated like @themouthmatusow.

— Chris Garcia (@cpgarcia13) August 16, 2020
Related Articles