New York to Consider Online Poker Again
By
January 5th, 2018 | Last updated on October 16th, 2020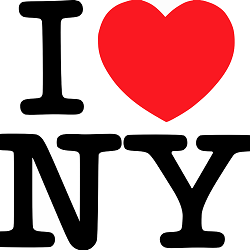 New year brings new home for NY online poker
The push for more states to legalize and regulate online poker in America saw results in late 2017 as Pennsylvania finally did it. There were high hopes for New York as well, but legislators ran into some of the same issues and concerns as it had in 2016 and stalled in the end.
A new year, however, brings renewed optimism and positive signs that New York might be able to get over the finish line in 2018. It remains one of the most likely states to join the regulated poker scene and industry in the United States, and early momentum increases its chances.
2017 Refresher
Many of the actions – and lack thereof – in 2017 were nearly a mirror image of how the process stalled in 2016 as well. And the same legislators have been at the helm both years. New York Assemblyman J. Gary Pretlow has been sponsoring bills on his side of the legislature, while State Senator John Bonacic has been handling things in the Senate.
There was a great deal of movement in early 2017, and Bonacic found support for his bill (S.3898) in the first half of the year. After an amendment on June 5, it went to the Senate floor and passed one week later by an overwhelmingly supportive vote of 54-8. That bill was then delivered to the Assembly but never advanced.
Pretlow moved his bill (A.5250) in the first few months of 2017 as well, and it passed the Racing, Gaming and Wagering Committee on June 15 by a vote of 10-1. It was then transferred to the Codes Committee, but there was no action on it. Meanwhile, Pretlow began to express concern about the possibility of online games in the state when the new brick-and-mortar casinos were not yet living up to their revenue projections. He expressed serious concerns that the casinos would eventually seek bailouts from the state and asked the state comptroller to launch an investigation into the casinos' preliminary revenue numbers.
In a New York State of Mind
Only days into the first legislative session of 2018, it became clear that analysts were already eyeing online poker. Both bills from 2017 are alive and well, just waiting on action from Bonacic and Pretlow to kick off the new year.
As for Bonacic's bill, it was officially declared dead in the Assembly since it went nowhere after passing the Senate in mid-2017. As of January 3, it was put back into the hands of the Racing, Gaming and Wagering Committee on the Senate side. When Bonacic chooses to request a vote, it will likely pass quickly as it did in previous years and move on to the floor for another positive vote there as well.
Pretlow's bill remains where it stopped last year and is awaiting action in the Codes Committee. It will likely pass, but its fate is in the hands of Pretlow. Unless his serious concerns about casinos and their revenues are not addressed, he may not be willing to advance poker. While he previously announced his intentions to push A.5250 in February so as to move it forward early in the year, that statement was made prior to the revenue statements from the casinos in late 2017.
It appears that it all lies in the hands of Pretlow for 2018. No matter Bonacic's actions, the Assembly is unlikely to debate or vote on any poker bills without the support of Pretlow.
As the media begins to interview members of the New York legislature about their priorities, Pretlow may clarify his position on land-based casino and onlinegaming, along with his intentions for 2018. Keep eyes and ears open for updates.
Related Articles