MOMOMO PKO Series on Americas Cardroom Starts Strong
By
September 16th, 2020 | Last updated on September 16th, 2020
Home
»
Poker News
»
MOMOMO PKO Series on Americas Cardroom Starts Strong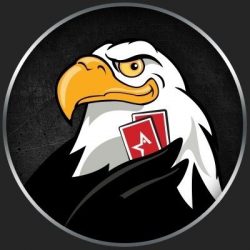 Progressive knockout tournaments are all the rage in poker these days. In fairness, players have been flocking to them for well over a year. But the numbers show that there are never enough PKOs.
Last month, Americas Cardroom announced its latest online poker tournament series as an all-PKO festival called MOMOMO PKO. It started this past weekend, on September 9, and it is scheduled to run through November 1. And the nearly-two-months-long series is guaranteeing at least $50 million in prize pool guarantees over the course of more than 500 tournaments.
Amidst all of it, ACR is hosting Sunday tournaments with $1M guarantees for the first six weeks. One took place last weekend, and it was a success.
Five $1M GTD Sunday Events Remaining
Before the MOMOMO PKO series began on September 9, Americas Cardroom announced a feature of the series, one that would put tournaments on the schedule for six Sundays in a row. Each would offer a $1 million guarantee on the prize pool. The dates for those million-dollar PKO events were:
–September 13, 20, and 27

–October 4, 11, and 18
The first of those was Event 57 of the PKO series and took place last Sunday. And with 1,790 entries, the prize pool climbed to $1,074,000, including $537K worth of bounties. In the end, there was a heads-up deal to split the top prize, but one player won quite a bit more – thanks, bounties! – than the other:
1st place:  Fun Player ($76,952 + $58,516 in bounties)

2nd place:  22Doutrinador ($76,952 + $22,625 in bounties)

3rd place:  ClaudioPitbul ($49,404 + $10,528 in bounties)
Other big tournaments during the first weekend of the series surpassed their guarantees as well. The Warm-Up surpassed its $300K guarantee by setting the prize pool at $315K, and the Super High Roller promised $200K, but the players set the prize pool at $274K.
I pity the fool who doesn't play the MoMoMo PKO series 🥊https://t.co/KnPrwnXmpd#Poker #ACR #MoMoMoPKOs #ProgressiveKnockout #CarnageTournament pic.twitter.com/ww9M40tvUQ

— Americas Cardroom (@ACR_POKER) September 15, 2020
All Leading to Venom Main Event
The entirety of the MOMOMO PKO schedule is not yet available, but the current list does include all series events through Tuesday, September 22. That takes players through Event 177.
There are 11 events on the schedule for Thursday, September 17, and another 12 will follow on Friday and yet another dozen on Saturday. The Sunday lineup shows the range of buy-ins and tournaments typical of this series:
-Event 140 at 8am: $16.50 NLHE 8-Max Early Special ($15K GTD)

-Event 141 at 11am: $11 NLHE 6-Max Turbo Daily Roll Builder ($10K GTD)

-Event 142 at 12pm: $11 PLO 6-Max Turbo ($8K GTD)

-Event 143 at 1pm: $11 NLHE 8-Max ($25K GTD)

-Event 144 at 1pm: $109 NLHE 8-Max Warm-Up ($400K GTD)

-Event 145 at 2:30pm: $2,650 NLHE 8-Max Super High Roller ($250K GTD)

-Event 146 at 2:30pm: $215 NLHE 8-Max Sunday Special ($500K GTD)

-Event 147 at 2:30pm: $215 PLO 6-Max Sunday Special ($50K GTD)

-Event 148 at 3pm: $630 NLHE 8-Max Feature ($1M GTD)

-Event 149 at 5pm: $16.50 NLHE 6-Max ($40K GTD)

-Event 150 at 6pm: $630 NLHE 8-Max High Roller ($150K GTD)

-Event 151 at 7pm: $109 NLHE Fast ($60K GTD)

-Event 152 at 8:15pm: $55 PLO 6-Max Fast ($10K GTD)

-Event 153 at 9:25pm: $55 NLHE 6-Max Hyper-Turbo ($25K GTD)

-Event 154 at 10pm: $22 NLHE 8-Max Turbo ($20K GTD)
(All times are Eastern, and all tournaments offer a progressive knockout format.)
Later in the series, players can begin playing the Venom Main Event, which will carry a $5 million guarantee on the prize pool. The official buy-in is $2,650, but players will have round-the-clock satellite options to win their seats at a fraction of that cost. The plan for the MOMOMO PKO Main Event is:
–Day 1A: Friday, October 23rev

–Day 1B: Sunday, October 25

–Day 1C: Friday, October 30

–Day 1D: Sunday, November 1

–Day 2: Monday, November 2 for all survivors of starting flights

–Day 3: Tuesday, November 3 to play to the final table

–Day 4: Wednesday, November 4 to play for the win
Related Articles