MasterClass Recruits Phil Ivey for Poker Lessons
By
May 26th, 2019 | Last updated on May 26th, 2019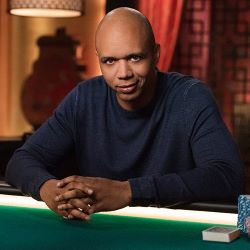 MasterClass is a unique learning system developed by two Americans who wanted to provide classes online by the experts in their respective fields. Anyone can pay for insight into any craft, as dictated and discussed by arguably the best in those crafts.
Who better to teach basketball than Stephen Curry?
Who better to instruct about magic than Penn & Teller?
Spike Lee teaches a course on independent filmmaking.
Annie Leibovitz schools the audience on photography.
Steve Martin sits in as the king of comedy.
Martin Scorsese steps up as a filmmaking genius.
Who wouldn't listen to Dr. Jane Goodall talk about conservation?
What about Ron Howard as a director?
Is there a better person to teach chess than Garry Kasparov?
The list of courses and experts teaching them spans more than 55 options.
And then there's poker.
In 2018, MasterClass offered its first poker course, and Daniel Negreanu was the instructor. The online class originally offered 34 lessons for intermediate and advanced players.
Now, it's Phil Ivey's turn.
Known for his enigmatic table presence, our newest instructor is considered the best all-around poker player in the world. Now he's opening up about how he thinks. Introducing @philivey's #MasterClass on Poker Strategy: https://t.co/Fqgc02NgKr

— MasterClass (@masterclass) May 23, 2019
Inside the Mind of a Champion
Phil Ivey appeared on the MasterClass advertisements this past week as an instructor of poker strategy. The description is titled "Inside the mind of a champion," and it read:
"At age 38, Phil Ivey became the youngest player to win 10 World Series of Poker bracelets. Now the man known for his enigmatic table presence – and widely regarded as the world's best all-around poker player – gives you unprecedented access to his mental game. Learn poker strategy, pick up new poker tips, and review hands with the player who's won more than $26 million in live tournament earnings."
The 11 lessons come with a downloadable workbook with lesson recaps, assignments, and a terminology guide for advanced poker players.
The lesson plan is outlined as follows:
Lesson 1:  Phil's Journey (background, why he chose to open up about his game)

Lesson 2:  Preflop and Blind Defense (table position, hand-range charges, blind defense

Lesson 3:  Betting Tactics (maximizing value, minimizing risks)

Lesson 4:  Bluffing (monitoring opponents' stacks, uses favorite hands as teaching tools)

Lesson 5:  Postflop Part 1 (floating, slow-playing, which draws to play)

Lesson 6:  Postflop Part 2 (dangers of overplaying a hand, costly river mistakes)

Lesson 7:  Deepstack Play (implied odds, using suited connectors and pocket pairs well)

Lesson 8:  The Mental Game (inducing tilt, dealing with tough losses, explaining the Ivey glare)

Lesson 9:  Table Image and Tells (dangerous assumptions, information gathering)

Lesson 10:  Strategies for Success (training, practice routines)

Lesson 11:  Closing (pitfalls of early success, how he's grown in 25 years of poker)
Subscriptions
The MasterClass web page for Ivey's course advertises a $90 cost for the single course from Ivey, including lifetime access to all 11 lessons.
However, a person can pay $180 for a one-year subscription to the MasterClass site, which enables the subscriber to view any and every class available during that year.
The Negreanu MasterClass is still available, now with 38 lessons.
It appears that the company will be pushing both courses heavily at this summer's WSOP, complete with a booth in the Rio hallway to advertise the poker-related options. It is not known if there will be a discount available for signing up at the WSOP.
I've just received news that Daniel Negreanu & The Masterclass company have purchased a booth in the Rio WSOP Hallway near the entrance & intend to run the Negreanu YT Masterclass ad on repeat for the entire summer.

God help us all….

Great marketing tactic

— Joey Ingram ???? (@Joeingram1) May 20, 2019
Related Articles