Can Online Poker Expect Support from New Gaming Caucus?
By
February 23rd, 2020 | Last updated on February 23rd, 2020
Home
»
Poker News
»
Can Online Poker Expect Support from New Gaming Caucus?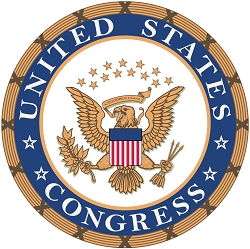 Last month, the Congressional Gaming Caucus relaunched for the 116th Congress.
It has a relatively long history of launching and relaunching. This year, however, with US Representatives Dina Titus of Nevada and Guy Reschenthaler of Pennsylvania sharing chairperson duties, they hope to create a body of advocacy for the gaming industry that perseveres.
It is also a chance for online poker supporters to be heard on a national level. It is also an opportunity for online poker to be considered more widely as a game of skill and as a game that deserves nationwide legalization to grow.
The downside is that there is no organization that currently represents poker on a national scale in the United States. The Poker Alliance essentially fell apart not long after Poker Central bought it in 2018, and there has been no action from it in the past year. If only it was functional, it might find the perfect opportunity to meet with members of the new Congressional Gaming Caucus and actually do something to promote online poker.
In the absence of that, online poker has no coherent voice.
Putting a Team Together
Many in the gambling industry celebrated the January announcement that members of Congress were going to relaunch the Congressional Gaming Caucus.
Originally, it was Reschenthaler and Representative Bennie Thompson of Mississippi who relaunched the caucus this year. Thompson quickly passed the torch to Titus, though. Altogether, there were more than 30 members of the Caucus wanting to participate, and there may be more now.
The American Gaming Association (AGA) was one of the first groups to come out in praise of the move. They recognized that the Caucus would be a platform through which to discuss federal policy issues related to the US casino industry, as well as a way to educate other members of Congress on issues relating to regulation and legislation.
AGA President and CEO Bill Miller noted, "As gaming expands, it's more important than ever that members of Congress from both gaming and non-gaming states appreciate the important role our industry plays in communities across the country. The AGA looks forward to working with the caucus on policies that strengthen the gaming industry and tell our positive story on Capitol Hill."
The @AmericanGaming Association congratulates co-chairs Rep. Bennie Thompson (MS) and Rep. Guy Reschenthaler (PA) for relaunching the Congressional Gaming Caucus for the 116th Congress. The caucus is comprised of more than 30 members of Congress. https://t.co/xVCculCZBs

— Chris Sieroty (@sierotyfeatures) January 15, 2020
Co-Chairs Well-Versed in Gaming
Reschenthaler seemed a logical choice to co-chair the new Congressional Gaming Caucus. With his state of Pennsylvania recently expanding into the online gambling and sports betting spheres, his presence in the group will enlighten others and broaden the conversation to include those issues.
At the time of the relaunch, Reschenthaler pointed out the expansion beyond traditional gaming markets in Nevada and New Jersey, as well as his own state. "I'm proud to relaunch this caucus," he said, "which will provide a valuable forum for advancing policies that allow the gaming industry to grow and spur economic development in districts like mine."
And when Titus joined and took on the co-chair role several weeks later, she noted, "Well-regulated gaming markets keep consumers out of the black market and have created enormous economic development in Las Vegas and across the country."
Titus also added, "The Caucus will play a critical role as we address issues like sports betting, internet gaming, and labor protections."
Nevada's gaming system has set an example for the rest of the nation to follow. The Caucus will play a critical role as we address issues like sports betting, internet gaming, and labor protections.

— Dina Titus (@repdinatitus) January 30, 2020
There it was. It was the perfect moment for an organization that supports online poker to jump into the conversation, expand on Titus' comments, and make a statement.
Avoiding Past Controversies
The early years of the Congressional Gaming Caucus saw the group function as intended, for the most part, but it was mostly dissolved in the latter half of the 20th century.
It wasn't until 2013 that Representatives Joe Heck of Nevada and Bennie Thompson of Mississippi brought it back to life. But it was riddled with controversy at times, with some of its prominent members accepting substantial donations from gambling companies like MGM Resorts and Caesars Entertainment.
Some of its original members from 2013 also lost their Congressional seats, most notably Heck in 2016.
Caucus Membership
Numerous articles have noted that the new caucus consists of 30 or so members, but we weren't able to locate a comprehensive and updated list of those members.
The best information we found put these people in the Congressional Gaming Caucus:
–Rep. Mark Amodei (R) of Nevada

–Rep. Andre Carson (D) of Indiana

–Rep. William Lacy Clay (D) of Missouri

–Rep. Steve Cohen (D) of Tennessee

–Rep. Jared Golden (D) of Maine

–Rep. Paul Gosar (R) of Arizona

–Rep. Alcee Hastings (D) of Florida

–Rep. John Lewis (D) of Georgia

–Rep. Frank Pallone (D) of New Jersey

–Rep. Bill Pascrell (D) of New Jersey

–Rep. Collin Peterson (D) of Minnesota

–Rep. Tom Reed (R) of New York

–Rep. Bennie Thompson (D) of Mississippi

–Rep. Dina Titus (D) of Nevada

–Rep. Guy Reschenthaler (R) of Pennsylvania
Reschenthaler Ready
The Pittsburgh Post-Gazette just wrote this weekend about the new caucus and Reschenthaler's efforts.
He has been active in supporting new forms of gambling in Pennsylvania and was a key voice that helped the 2017 gambling bill pass through Congress.
Reschenthaler said he expects the new caucus to examine sports betting legalization, federal taxation laws regarding slot machine jackpots, and combating illegal gambling. In addition, he said it will "provide a forum to make legislators aware of…benefits that gaming can have in their own districts."
As Pennsylvania's casinos expand, gaming industry grabs ear of Guy Reschenthaler https://t.co/9AYFZt4xpl

— Pittsburgh Post-Gazette (@PittsburghPG) February 23, 2020
Poker Alliance Missing and Misinformed
Where is the Poker Alliance? It seems dead.
There has been no word from its "president," Mark Brenner about anything related to the Poker Alliance. It is unclear if he is even affiliated with the organization anymore, as it is no longer listed on his LinkedIn page.
Poker Central hasn't mentioned anything about the organization since purchasing it in 2018.
Whoever is running its social media sites, however, is not aware of current events in poker. Last summer, the person running the Twitter account did post about the Wire Act opinion and the resulting federal court case, then tweeted once in June and once in August about sports betting. There was a tweet in December 2019 about Michigan legalizing online poker and gaming – one tweet.
After a tweet in December about poker strategy – huh? – the account tweeted a link to a RedChipPoker-dot-com article about online poker legalization in various states. This also posted to the Poker Alliance Facebook page.
As State legislatures kickoff their 2020 legislative sessions, we wanted to highlight this article discussing our goal of expanding options for poker players.https://t.co/jZ9DsxS0PX

— Poker Alliance (@ppapoker) February 6, 2020
The problem with the Red Chip Poker article is multi-fold. Most importantly, the article is very outdated, seemingly updated in mid-November 2019. The article mentions nothing about Michigan legalizing online poker, lists probable states for online poker like Iowa and Arizona, and puts Kentucky in the "forget about it" category, despite big efforts from late 2018 through today to pass online poker legislation.
Author note: When I posted about these clear errors in the article link on the Poker Alliance FB page, someone messaged back that they would get it fixed. That was weeks ago. Nothing on the Red Chip Poker page has changed.
So, not only is Poker Alliance publishing no relevant information to online or live poker issues, it is linking to false information.
The Poker Alliance website has no relevant information to anything happening in the online poker or live poker realm today. And for nearly two years, since the new site was revealed under the ownership of Poker Central, the "take action" page remains empty, saying only, "Check back later! PPA does not have any active campaigns right now."
That about sums it up.
Poker Central not only bought the Poker Alliance from people who cared about the issue, the company let it die. Poker now has no representation on the state or federal level when we need it most.
Related Articles